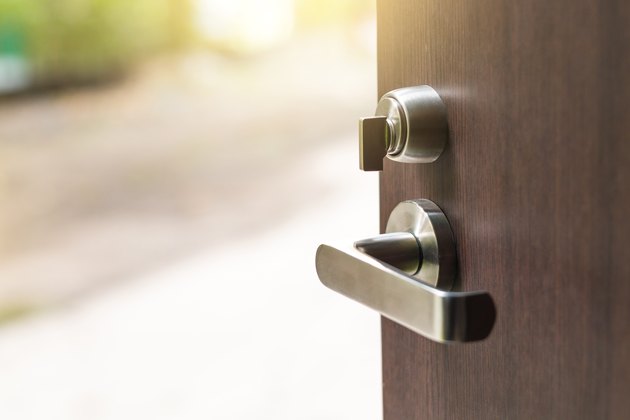 A homeowner DIY tip for that often neglected, yet always used piece of hardware.
Any household item that's used multiple times per day is bound to experience some wear and tear.
When it comes to doorknobs, this wear and tear often appears in the form of stuck latch bolts, knobs that won't turn smoothly, and offset mounting plates.
And while you might tell yourself that having to use your entire body weight to open the door "adds extra security", chances are this repeated impact isn't good for your door frame.
Or the door itself.
Or your shoulder.
Or your sanity.
You're not an NFL linebacker. Treat your body and your home right, and install yourself a new doorknob. It's easier than you think!
A guide to quick and easy doorknob installation.
Your first step is to uninstall your old doorknob, and select your new one. Most are interchangeable and compatible, but just in case, you may want to bring your old one to the hardware store when you go shopping.
From here, we've got you covered. Check out the video below for a quick and simple DIY tutorial:
Thank you for watching, and happy holidays from all of us at Sun Bay Builders!
Click the button below to subscribe to our email newsletter, delivering more great content to your inbox every 3 weeks.