You're closer to your dream home than you think. Turn to your St. Pete renovation experts - waterfront homes, luxury homes, and more.
Home remodel experts serving St. Petersburg, Treasure Island, Seminole, St. Pete Beach, Bradenton, and more
Home design is an ever-evolving field. What was popular a decade ago might not be anymore; plus, life events can occur that call for a reassessment of your current living situation. From quaint bungalows to sprawling waterfront properties, Sun Bay Builders can remodel any type of house into the modernized home you've always wanted. Our 3+ decades of experience as a General Contractor, coupled with leading knowledge of industry trends, allows us to tackle any remodel challenge - St. Pete waterfront homes, complete rehabs, and more.
Worry-free St. Pete renovation services
It doesn't have to be a painstaking process that puts your life completely on hold. Hire Sun Bay Builders as the contractor for your custom home renovation and we'll make it as easy as possible. Your dedicated Superintendent will keep your job on schedule, keep you constantly informed of its progress, and ensure the workspace remains clean and safe. Plus, our team will work neatly and efficiently to get your upgraded home back to your as soon as possible, completely ready to enjoy. It's this commitment to creating minimal client interference that makes our home renovations a practical option for so many.
View Jungle Prada St. Pete remodel gallery
Click to view a recently completed Coastal Contemporary home remodel.
An eye for many designs
Custom renovations come in many different shapes and sizes – and we have significant experience with most of them. As your dedicated St. Pete remodel contractor, we will guide you through all aspects of the custom home design process and offer our expert opinion as much as you'd like. Just let your remodeling imagination run wild, and we'll handle the high quality execution with great attention to detail. We've contracted renovations for clients seeking today's most popular architectural styles on both landlocked and waterfront homes, including:
Mediterranean
Craftsman
Modern
Transitional
Contemporary
Coastal
Tropical
Key West
West Indies
Unsure of which style makes the most sense for your living space?  Click here to view our Pinellas home remodel galleries, or contact us for an initial consultation and we'll be happy to go over your options.
Check out what our past clients have to say
about their remodel projects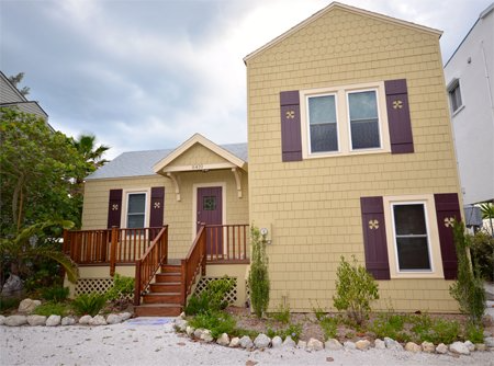 Mimi F.
"Sun Bay Builders did a phenomenal job transforming our dilapidated beach house into a custom show piece. The workmen were professional and our neighbors were very happy that they were neat and respectful. We had no noise issues. Chip is a master craftsman, exceptionally honest, reliable and talented. We are looking forward to working with Sun Bay for a construction project on our main house."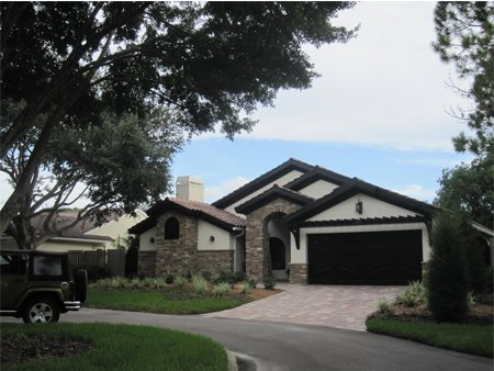 J & K Bishop
"Sun Bay Builders did wonderful work on a complicated custom renovation project. They are fair, competent, informative, on-time and on budget. We would recommend them to anyone."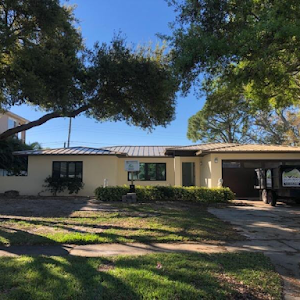 John & Priscilla McAuliffe
"Sun Bay did an amazing transformation of our house! Our vision was to totally transform our 1957 house - updating everything: new open floorplan, master suite, hurricane windows & doors, underground electric service, all new - wiring, plumbing, A/C & ductwork, insulation, and roof. After our architect Tim Roney prepared construction plans to match our vision, we discussed them with several contractors and we chose Sun Bay Builders. Father & son, Mike and Mike V Miano provided realistic schedules and fair costs. Sun Bay Project Manager Jason was proficient and communicative during every step of our project, as Sun Bay's team and their subcontractors consistently delivered high quality in both workmanship and materials. Now when our neighbors tell us they love what we've done with our house, we respond by recommending Sun Bay Builders."
Get a consult on your custom home renovation
Just click the button to get the process underway.