Create a custom kitchen that any 5-star chef would be proud to call their own.
Custom kitchen remodel services since 1987
Kitchen renovations are something virtually all homeowners contemplate at one point or another.  Especially when you're trying to cook a large family meal or entertain guests at a dinner party – there just never seems to be enough space, organization, or access to what you need.
Or perhaps your kitchen's design qualities just aren't up to date.  Every design runs its course eventually, and the time comes to actually put those new kitchen ideas into play.  In either event, "I need a new kitchen" is a common refrain heard around many households, and for good reason.
No matter what your reason for wanting a dream kitchen remodel is, it's our job to help turn that dream into a reality.  Homeowners have been turning to us as their go-to for St. Pete kitchen renovations since 1987.  Our ability to deliver a visually appealing yet practical custom kitchen has been proven time and again; Sun Bay Builders' kitchen renovations provide much improved functionality while making you the envy of the neighborhood.
More than just another custom kitchen builder
There's a lot that goes into executing a custom kitchen remodel. As a design/build general contractor, we will handle the full design build scope of your kitchen renovations so that you can set worry aside. We work hand-in-hand with clients during the initial design process to ensure that every base is covered in alignment with their vision. A detailed plan is then formulated for all aspects of St. Pete custom kitchen renovations, including:
General layout – Island, Galley, U-Shaped, and Peninsula are some of the more popular kitchen layouts we work with.
Countertops – We have strong relationships with top local vendors dealing in many surface types, including granite, marble, laminate, more.
Backsplash – Tile is generally the most popular, but there are many other options to choose from. Let us help you make your St Pete custom kitchen renovation really pop.
Appliances – We can assist in selecting the right products for your kitchen's unique design, or, set you up with one of our many reliable vendors.
Flooring – From natural stone style to engineered hardwood, we have experience designing and building with many flooring types to help accentuate your St. Pete kitchen remodel.
St. Pete custom kitchen renovations of many styles
Check out what our past
clients have to say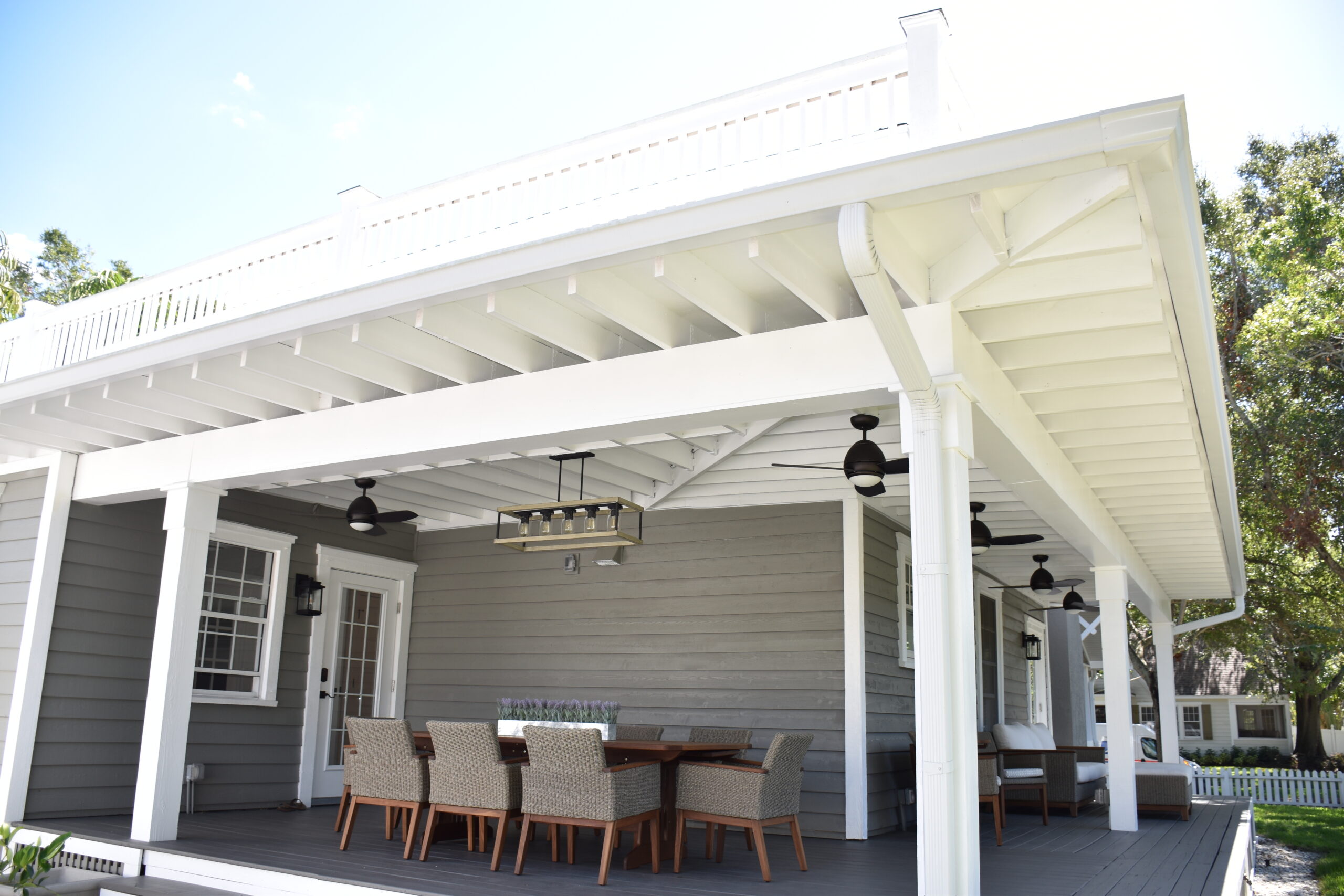 Whitney & Ben DeLozier
"Sun Bay Builders renovated our 99 year old home including kitchen, floors, electrical, bathrooms, and foundation. We are pleased with the finished work and overall experience. Several things distinguish Sun Bay from other General Contractors in the local area. First, they were competitive in pricing and estimating the effort for the job. Second, they have been in business for over 25 years and have a network of reputable subcontractors. So, progress was made every week. Third, Sun Bay quickly responded to any minor issues with the job performed several months after the job was complete. Sun Bay is family run business. We truly enjoyed the personal, family touch which made for an even more pleasant renovation experience. Our home seemed as important as their own home."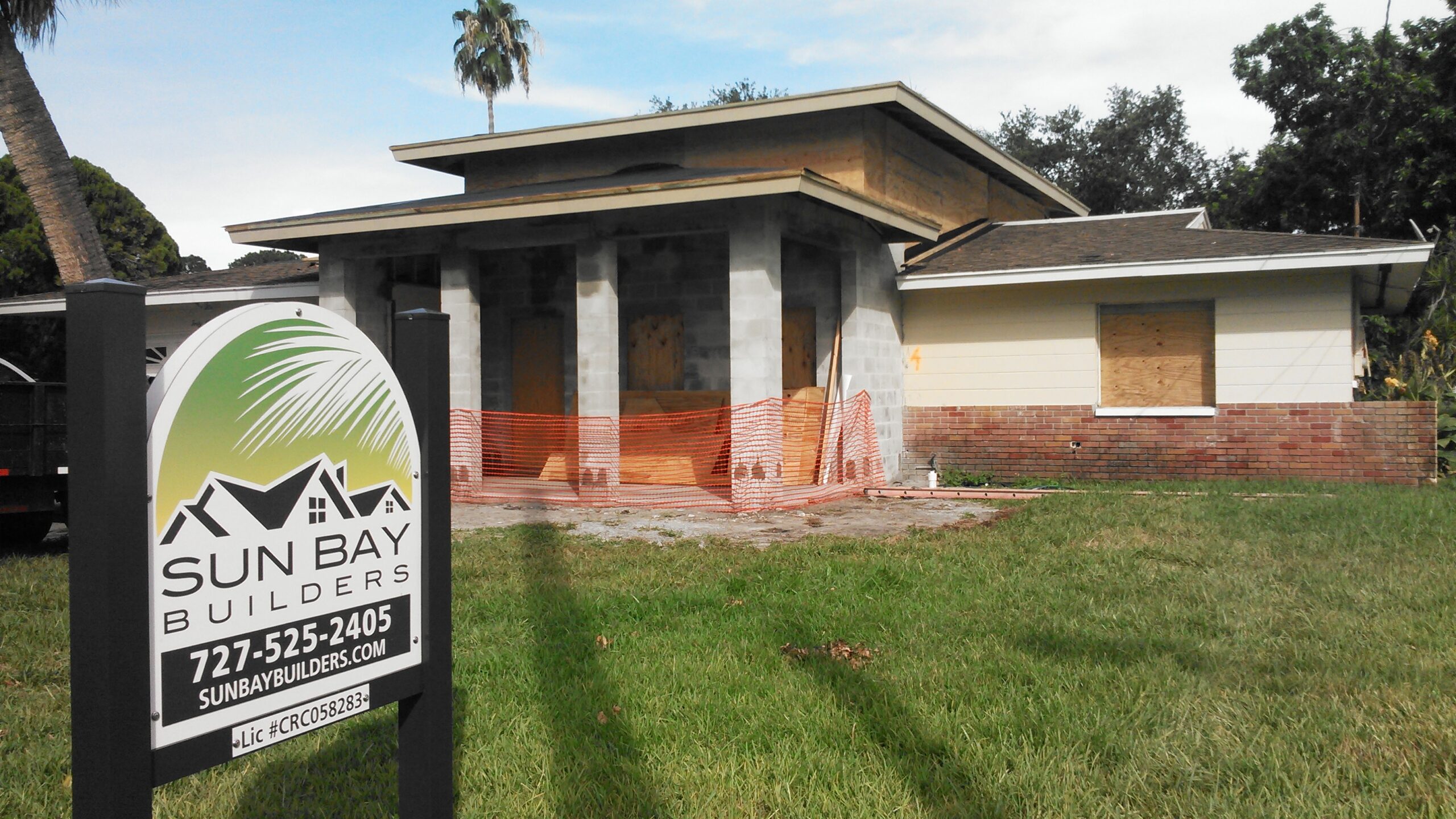 John Langone
"Having gone through a serious renovation living 1,200 miles away could have been extremely stressful. Sun Bay's communication and responsiveness couldn't have been better."

Tori McGee
"I honestly can't say enough about the wonderful experience we had with Sun Bay Builders for our remodel. From the initial meeting, through the final steps of the project, our expectations were exceeded. They were very conscious of our budget, and gave us options for alternatives and upgrades with that in mind. We found them to be timely, honest, communicative, and friendly. As a total construction novices, I always felt like we were in such good hands with Mike and Jason. They answered when we called and took the time to explain every little detail along the way. Of course no remodel is complete without its setbacks, but the care they took to respond quickly and efficiently to any issues was first class. Thank you, Sunbay. We've dreamed about this project for the better part of a decade and absolutely love our new space."
Planning a kitchen remodel for your Pinellas home?
Just click the button to get the process underway.