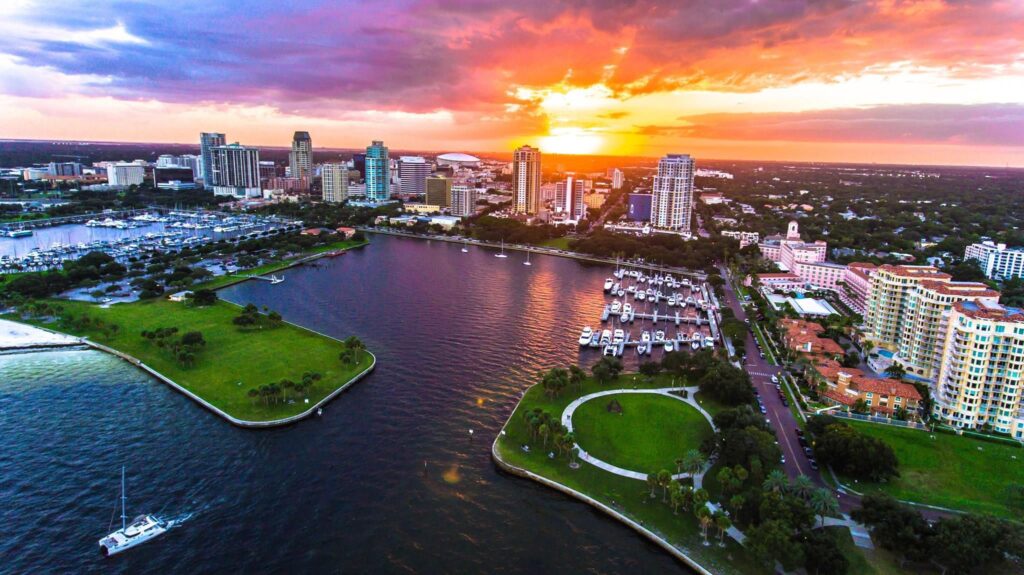 The charm of St. Pete extends beyond its city limits into a number of accessible and highly livable suburbs.
The natives know it: the city of St. Pete has a way of capturing you. The area's charm, natural beauty, and great weather is enough to keep you there for most of a lifetime.
Over the past decade or so it seems that more and more people from around the nation are figuring this out. Long a popular tourist destination, St. Pete is becoming a place to settle down for many who only visited previously – evidenced by its still-red hot real estate market.
The catch-22, however, is that this real estate market is the main thing keeping many Sunshine City hopefuls on the outside looking in. All-time high home prices have made relocation into St. Pete a virtual impossibility for many; plus, there is little space available for additional developments or even single home new builds. Finding the ideal home for your needs within the city limits is therefore a very difficult undertaking.
That said, all hope is not lost if you're looking to settle down in the area. There are still a number of surrounding locales with reasonably priced housing that will allow you to enjoy most of everything St. Pete has to offer. Plus, each one offers its own unique charm that you may not have been aware of before.
Learn more about the best St. Pete suburbs.
Looking to relocate to St. Pete, Florida, but can't find an affordable home that suits your needs? Consider these five best St. Pete suburbs instead!
All suburbs below are located in Pinellas County. Click the suburb name or image for more information.
The quiet community of Feather Sound provides a nice escape from the busy city of St. Pete. It's located roughly 10 miles due north from the core of the city, with Tampa Bay situated to its east and north and easy access to Tampa via the adjacent Howard Frankland Bridge. A population of 3,351 is appealing for those seeking quieter surroundings, yet there are still many places to eat, drink, and shop within minutes. Feather Sound also offers a number of picturesque lakeside views and green spaces, and with a median home price of $331,400, delivers a level of affordability that's hard to find within St. Pete's city limits.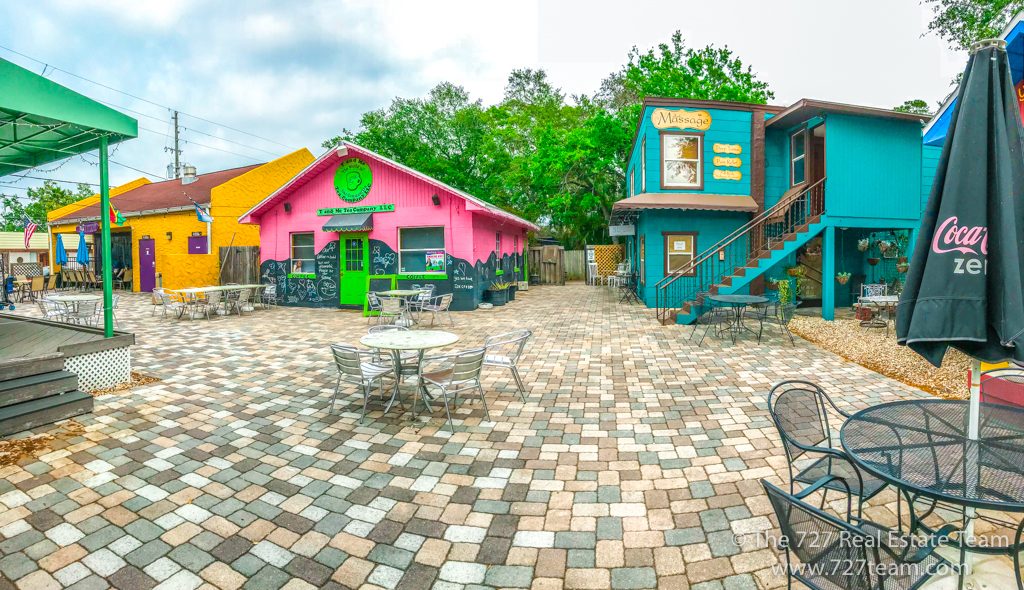 The waterfront village of Gulfport is known around Pinellas County for its unmistakable charm. Its population of under 12,000 is the ideal size for those looking to escape the busy city life, and its median home value of $252,500 makes it a sound option for people from many walks of life. The Gulfport Beach area is known for its artistic appeal and local businesses, including galleries, restaurants, bars, and more. There's plenty to do both within Gulfport's borders and outside, as it sits less than 10 minutes from the Gulf Beaches and just over 10 minutes from downtown St. Pete.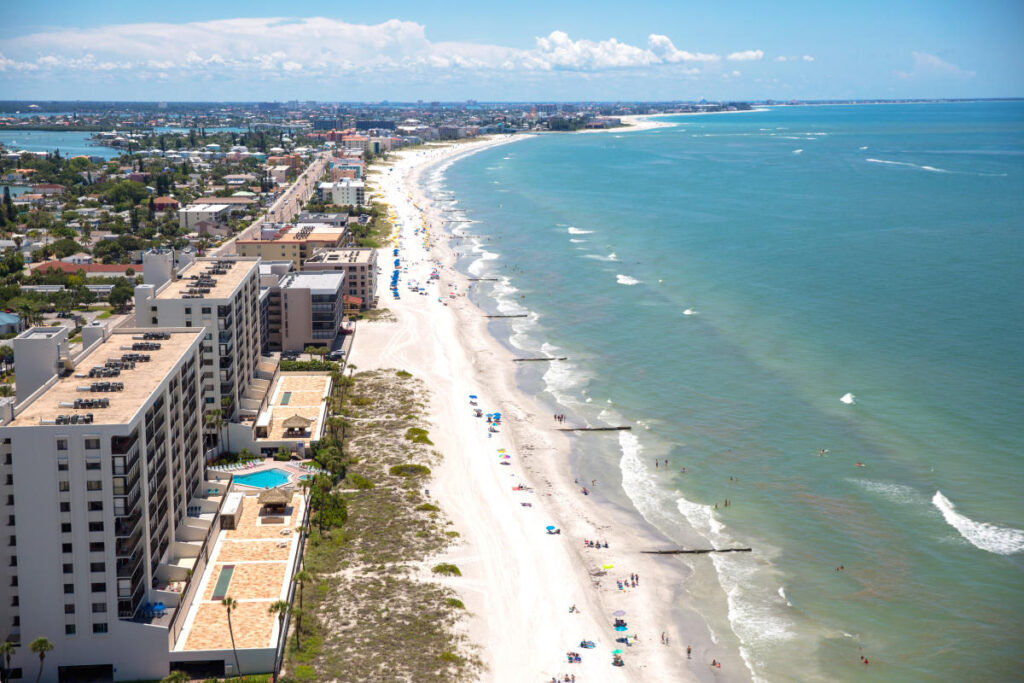 If you're looking for the beach life with a touch of urban flair, Madeira Beach might be right for you. It's located about 10 miles due west of the heart of St. Pete and just north of Pinellas County's busier beaches, Treasure Island and St. Pete Beach. There is plenty of room for beachgoers to escape without and enjoy white sands & sunsets without having to deal with large crowds, but also close enough to the action, with destinations like John's Pass nearby. It offers small town charm with a population of just 3,947, and has a median home price of $494,700.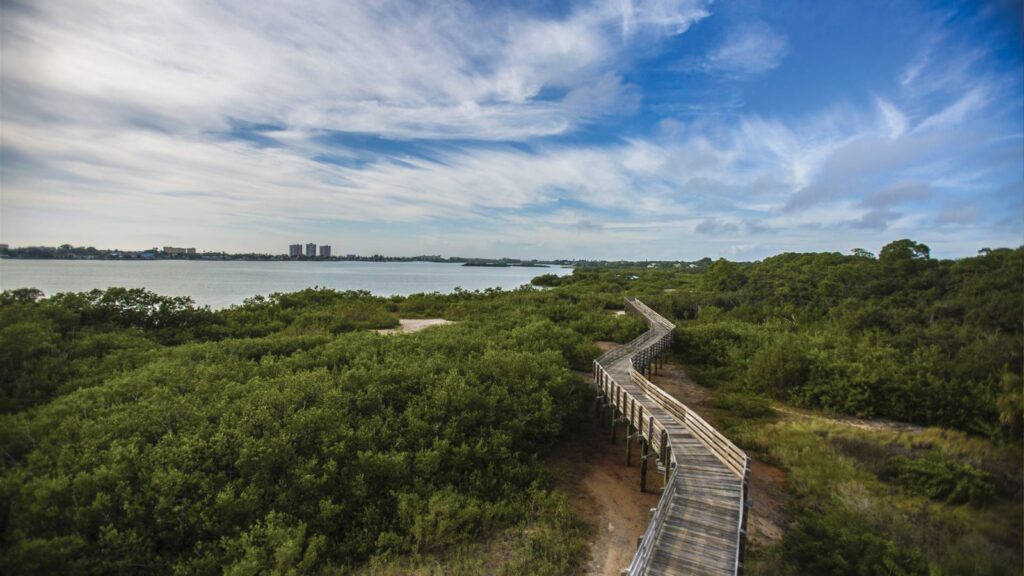 With a population of 19.364 at the 202 census, the city of Seminole sits between St. Pete and the Gulf Beaches, offering medium-paced suburb life with easy access to the rest of Central & Southern Pinellas County. It offers many opportunities for waterfront relaxation and recreation – highlighted by Lake Seminole in the middle of the city and Madeira Beach less than a 10 minute drive away. Local and chain businesses are prevalent throughout the city, and a median home value of $381,229 offers affordability that's difficult to find in the St. Pete city limits.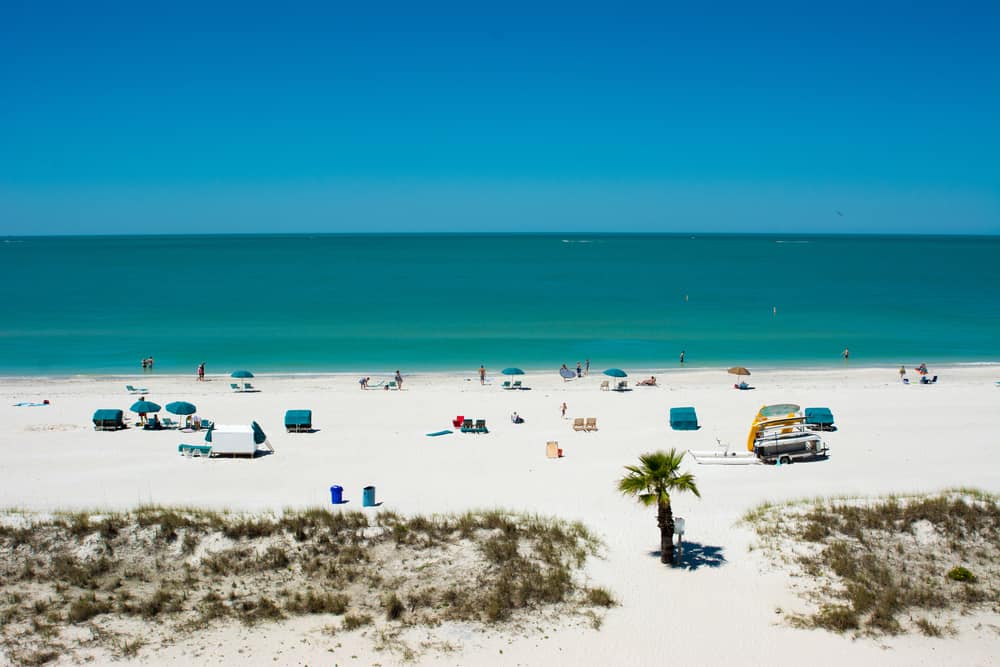 If you're looking for a St. Pete suburb that delivers the full beach experience, Treasure Island might be for you. Located 8 miles due west of downtown St. Pete, "TI" offers miles of white sand beaches and a variety of great restaurants, shops, grocery stores, nightlife, and more. Quick access to Central Avenue and Gulf Boulevard will also have you well situated to move freely around the rest of the surrounding areas. With a population of just 6,584, you'll be right at home living the charmed beachside life – but a median home value of $639,033 makes Treasure Island the most expensive option on our list.
We have proudly served St. Pete and all its suburbs since 1987. Contact Sun Bay Builders today to help turn your home construction vision into reality!