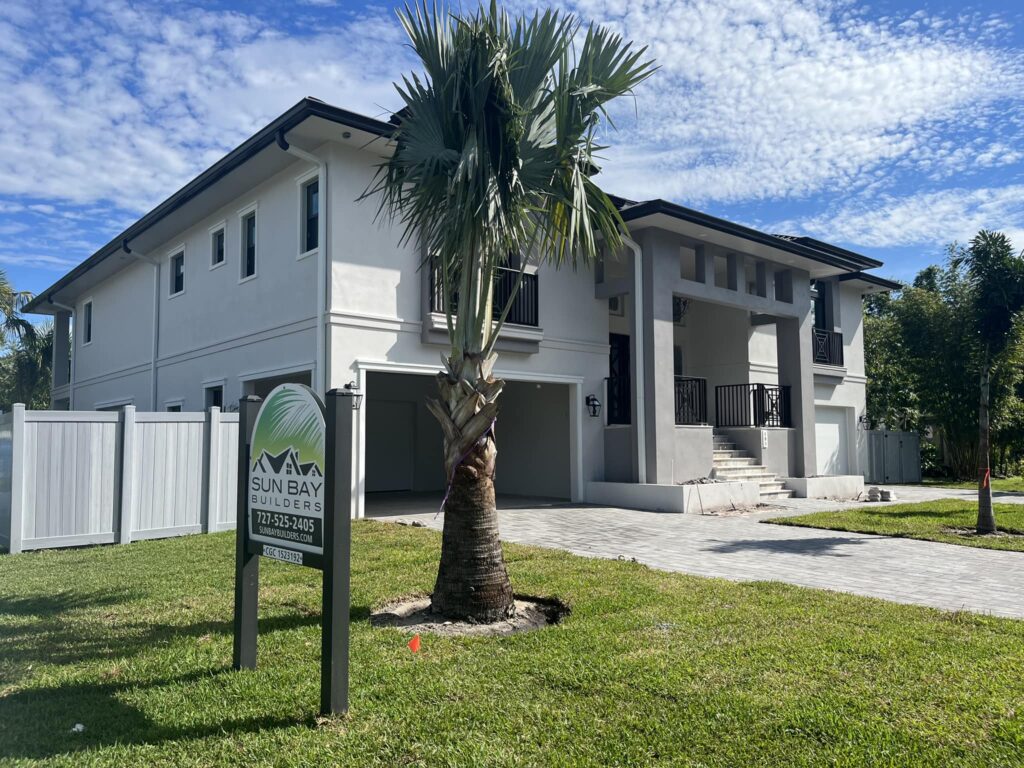 Building your dream luxury home is an exciting journey. For many, it's an incredibly rewarding result of years of hard work, planning, and sacrifice But before you start constructing your dream home, there are some essential decisions that you need to make.
In this article, we will guide you through the ten essential decisions that you must consider when building your dream luxury home in Tampa Bay and beyond.
Choose the Perfect Location
The first essential decision to make when building your dream luxury home in Tampa Bay is to choose the perfect location. The location of your home will determine the quality of life you will enjoy. Do you want to live near the beach or the downtown area of a city like St. Pete or Tampa? Or do you prefer a secluded location somewhere in North Pinellas or Manatee County? Make sure that you choose a location that is convenient, accessible, and suits your lifestyle.
Decide on the Size of Your Home
The size of your luxury home is another critical decision that you must make. Consider your family's needs, your lifestyle, and your budget. Do you need a large home with multiple rooms and living spaces, or a smaller, cozier home? Ensure that you have enough space to accommodate all your family members and guests.
Determine Your Budget
Building a luxury home is a significant investment. Determine your budget and stick to it. Make sure that you consider all the costs involved, including construction, materials, labor, and permits. Work with a reputable contractor who can help you stick to your budget and ensure that your dream home is built to your satisfaction.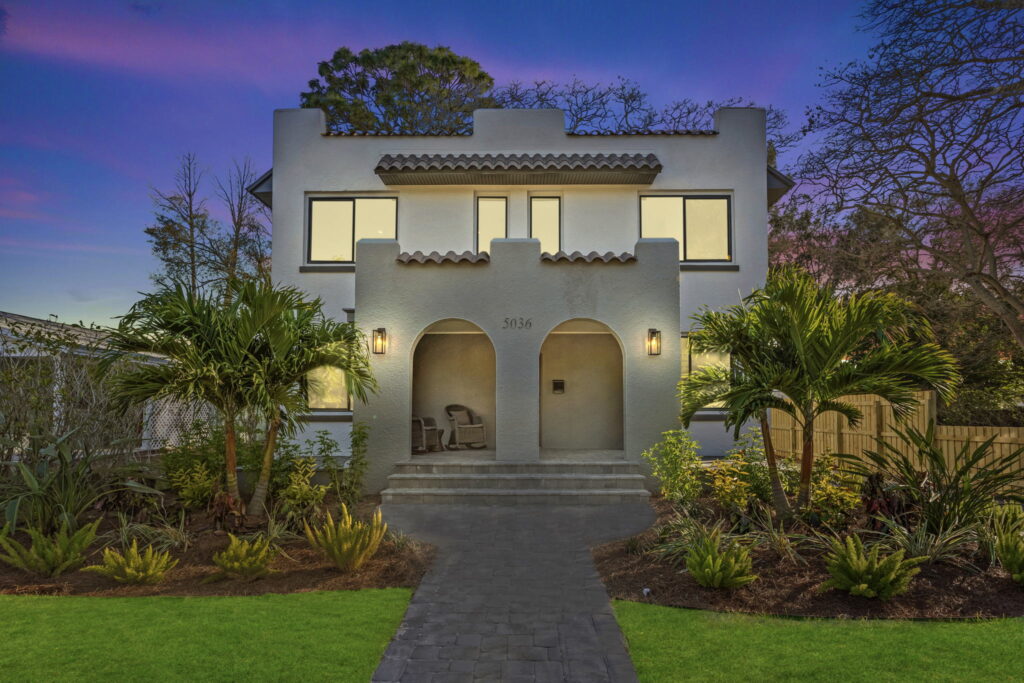 Choose the Right Architectural Style
The architectural style of your luxury home is an essential decision that will determine its aesthetics and functionality. Do you prefer a traditional or modern style? Would you like a minimalist design or a more ornate one? Make sure that you choose an architectural style that reflects your personality, lifestyle, and preferences.
At Sun Bay Builders, we specialize in Contemporary and Modern-style homes with a Coastal flare, which will often suit your surroundings in the Tampa Bay area. That said, there are many additional styles that we have experience with. Learn more about our new home construction styles here.
Consider Sustainability and Energy Efficiency
Sustainability and energy efficiency are crucial considerations when building your luxury home. Choose materials and appliances that are energy-efficient and sustainable. Consider using solar panels, rainwater harvesting systems, and other eco-friendly features. Not only will you be reducing your carbon footprint, but you will also be saving on energy costs.
Think About the Landscaping
The landscaping of your luxury home is just as important as the design and construction. Consider the style, function, and maintenance of your landscaping. Choose plants, trees, and shrubs that thrive in the Florida climate. Add water features, outdoor lighting, and other elements that enhance the beauty and functionality of your outdoor spaces, and also consider construction of an outdoor living space like a pool house, outdoor kitchen, or pergola.
Plan Your Interior Design
Your luxury home's interior design is an essential decision that will determine your comfort and enjoyment. Think about your color palette, furniture, lighting, and other decor elements. Work with a professional interior designer who can help you create a cohesive and stylish look that reflects your personality and lifestyle.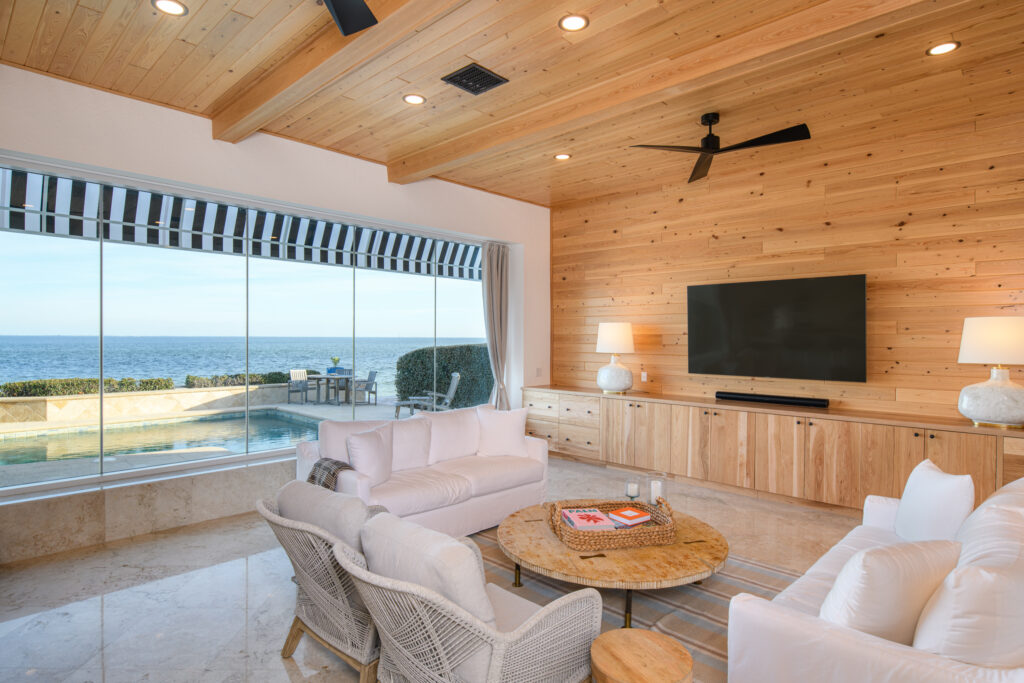 Consider Security and Safety
Security and safety are crucial considerations when building your luxury home. Invest in high-quality security systems, smoke detectors, and fire alarms. Make sure that your doors, windows, and gates are secure and equipped with the latest technology. Ensure that your home is safe and secure for you and your family.
Consider Resale Value
The resale value of your luxury home is another critical consideration. You'll want to design your home with resale value in mind, considering factors such as location, design, materials, and amenities. You may also want to consult with a real estate agent to ensure you're making the right decisions to maximize your investment.
Select the Right Builder
Choosing the right builder is critical to the success of your dream luxury home project. You just have to ensure you choose a builder who is experienced, skilled, and licensed. And for this, you can trust us to handle your luxury home build in Tampa Bay. Our reputation, portfolio, and references speaks volume about us. Work with Sun Bay today and bring your vision to reality.
If you're in the Tampa Bay Area, Sun Bay Builders can help guide you through this exciting journey! Click here to tell us more and start the conversation.