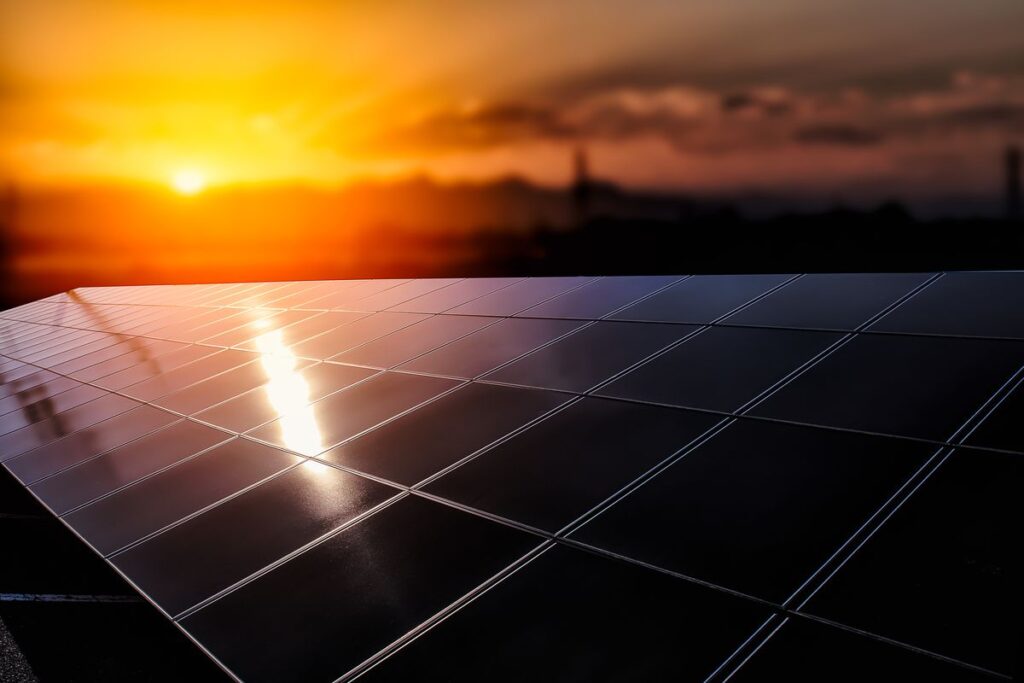 Solar technology continues to innovate, but the market remains immature.
Last week, we discussed the various factors to consider when trying to decide on a type of roof material for your home, along with a primer on the various types.
Well, there's one type we didn't mention, and it's a potential game changer.  But first, let's get you up to speed with a little historical primer.
Solar panel technology has been around for more then a century. Initial breakthroughs began in the early 1800s – culminating in the invention of the first working selenium solar cell by Charles Fritz in 1883.
Advancements were few and far between since then, especially when it came to powering our homes and businesses using the technology.  But that all changed when solar roof shingles first became commercially available in 2005.
The following year, the US government enacted the Solar Investment Tax Credit to encourage businesses and homeowners to invest in solar.  The market has since responded to the tune of 2,000,000+ solar installations nationwide as of 2019.
Elon Musk is spearheading a breakthrough…but will it last?
This sharp uptick in solar panel shingle installations can be attributed to all-around price decreases. Homeowners have begun to see that making an upfront investment in solar can pay off big down the road not only in energy costs, but in terms of sustainability.
However, despite improved affordability, many still balk at the idea – mainly due to a lack of aesthetic appeal and engineering functionality.  The sizeable upfront investment isn't enough to overcome what is a rooftop eyesore in most cases.
The always-forward thinking Elon Musk saw this as a great opportunity to capitalize, and a few years ago introduced the Tesla Solar Roof.  That's right: an entire roof that's made from beautiful solar-powered tiles, and not strewn with patches of solar panels.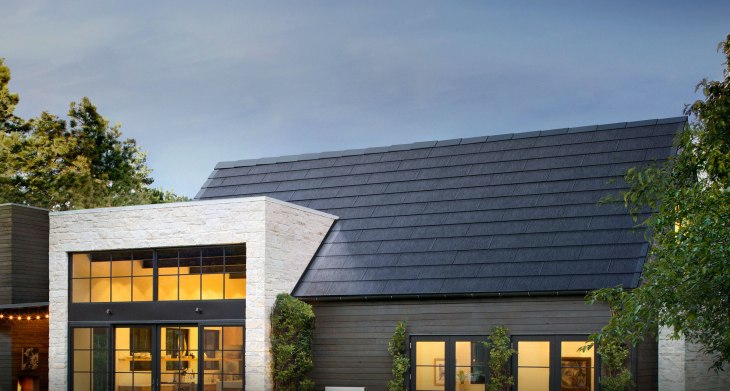 Not only does the Tesla product look great, it also performs as well as any more traditional option. But there's a catch – that old issue of price has crept back in.
Take this 2019 example: for a 9.45 kW system on a 1,862 square foot roof, Tesla charged $64,634 for the solar roof itself, along with $10,050 for a Powerwall, and another $10,630 for roof and site repairs.
That totals an insane $85,314 for the entire solar roof system and work.  Not exactly something most people can afford when undertaking a new custom home build or home renovation.
By itself, the solar roof adds up to almost $35 per square foot – much higher than the $21.85 price tag they first set out for the product. This is much the same for the handful of top competing companies in this space. It seems that an affordable, quality, aesthetically appealing option for solar roof technology will remain out of reach.
Solar isn't going anywhere…so let's remain patient for now.
Like most consumer-facing innovations (see the color TV, smart home products, etc.), the price of these full-fledged solar roofs is likely to come down in the near future.
Tesla is smart, and rather than making them affordable from the get-go, they're setting the market high now in order to get a more favorable price when things settle.
So let's all be patient for now.  This technology has great potential to help our wallets and our planet, and that's not going anywhere.  Just let the market do its thing and one day in the not so distant future, solar roofs like Tesla's will be a top option.