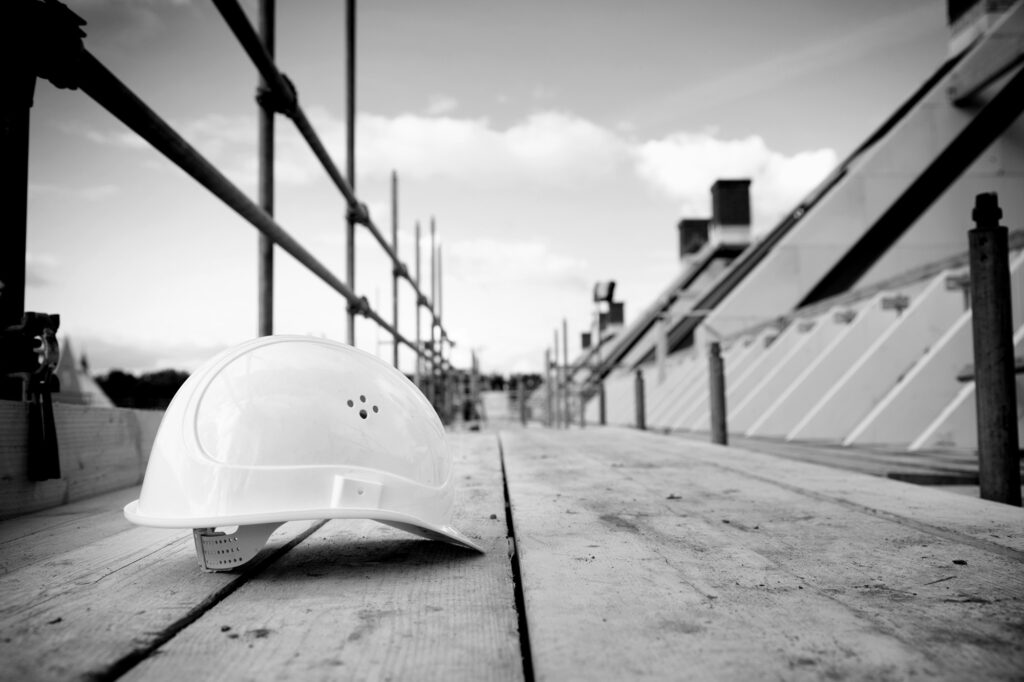 Just like that, from the best of times to uncertainty in the construction industry.
Let's rewind back just 4 months ago. The calendar was about to turn to 2020, and the United States residential remodel/repair market was hotter than ever.
According to Qualified Remodeler magazine, 2019 marked the 7th consecutive year that annual market spending increased – finishing with a total of roughly $386.9 billion.  Early projections back then called for yet another increase in 2020, up to $395.4 billion.
Fast forward back to today, and it's safe to say the streak will be ending at 7.
The COVID-19 outbreak has taken our industry – and the world – by storm. Seemingly overnight, many of our nation's construction-related businesses are now hanging on by a thread.
Truth is the pandemic is and will continue to impact the entire industry – from global industrial firms to local home builders all the way to the individual tradesperson. What impacts the service end of the industry then also impacts manufacturers, distributors, and vendors as well.
Even those businesses fortunate enough to stay open during this time will undoubtedly suffer some sort of setback. Financial flexibility will likely be diminished, and many will be forced to significantly alter operations.
Be proactive to pull your business through the Coronavirus pandemic.
The market will unquestionably need to dig itself out of a big hole over the near future, as will those who participate in it. But how long will this dip last? 6 months? 1 year? 2 years?
At this time, it's just really difficult to tell. All we can do is try the best we can to prepare ourselves and our companies for what lies ahead – the beginning stages of which we are starting to feel.
Here are some things you can put into play now to hopefully minimize the negative impact of this industry shifter:
Reassure current clients – First and foremost, shore up those active jobs.  Without you knowing, they could be wavering on whether or not to continue their project.  Reassure them that you're fortunate to be able to conduct work outside rather than in confined office spaces, and that your team will continue work as scheduled in a safe, hygienic manner.  Reaching out with an email is the best option.
Revisit old leads – Past leads that dried up represent new opportunities in this time.  Financial situations or needs may have changed with old prospects, or, they may see this as the perfect time to start their project.  Run down your old "pass" list and see which ones warrant a phone call.
Reconnect with past clients – We all have past clients that talked feverishly about "other" work they wanted done while your project was going on.  Well, this could be the ideal time to strike as many will be looking to use the upcoming months wisely.  Shoot them a call, start by seeing how they're enjoying your initial work, and ease into that "phase 2" discussion.
Dig into the books – Many of us will be in survival mode over the next few months.  That means "trimming the fat" where needed…maybe right now isn't the best time for that big marketing expense or that fancy equipment purchase.  Check out your balance sheet too, to see what other things you can temporarily put on hold – remaining focused on doing what it takes to get to that next job.
Make next year your best – Now is the perfect time to put a killer plan in place for 2021.  Sit down with key team members and draft a detailed business plan for the coming year – including marketing strategies, a personnel plan, and full financial analysis.  Set goals for how many & what type of jobs you want next year, and forecast how much you'll spend on what to get there.
Never stop learning – We are fortunate to live in an age of endless information.  Use your spare time wisely by educating yourself on other business practices (even in other industries) that can help keep you afloat.  This article from Houzz Pro is a great place to start.
One last piece of advice: use all your resources.
Last but certainly not least: open your arms to your local community. Other businesses in your local market are going through much of the same – so now may be a great time to leverage each other's' resources for the sake of survival. Even if this means your competitors, you should at least open the lines of communication to see if anything mutually beneficial can be done.
These are the things we're putting into play here at Sun Bay Builders.  It's an unprecedented time, but it doesn't have to be a devastating one.  Let's band together, use our time wisely, and try and keep the positive vibes up around our organizations.  Hopefully this will just be seen as a short-term blip when we look back.
Above all, stay safe and be smart out there.