As homeowners, the upkeep, maintenance, and improvement tasks never seem to end. The quest to keep ourselves and our families safe and comfortable is always on our minds, and never quite complete.
Many of us turn to others to help with these household tasks – whether it's kids, friends, neighbors, or hired help. After all, tackling that huge list all by yourself has a way of making progress unreachable.
For those that are unaware, there's a better way to access not just helpful hands, but a ton of other beneficial things in regards to your home and your neighborhood. Like so many other things these days, it comes in the form of an app – called Nextdoor.
And we aren't just proponents of Nextdoor here at Sun Bay simply because we recently won this fancy award from them. We just know how valuable the app can truly be for people who live in the neighborhoods that we build in, and have even garnered some benefit from it ourselves.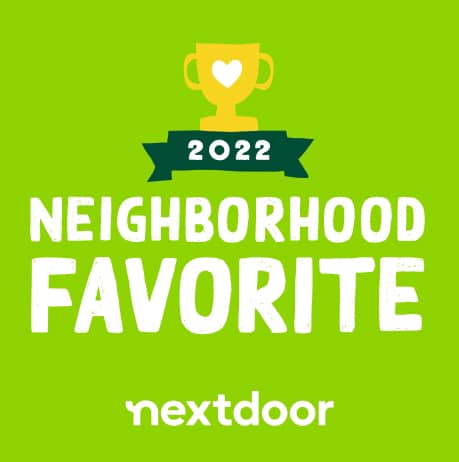 So what makes Nextdoor so helpful? Let's run down some of its top functions and features.
Nextdoor's most beneficial features:
Stay on top of neighborhood news – Having Nextdoor is like having a neighborhood bulletin at your disposal at all times. Similarly to Facebook, the Nextdoor app has a news feed that allows all users to post about happenings in their neighborhood. A great way to find out about and discuss things like power outages, weather, and events.
Meet your neighbors – All Nextdoor users have their own user profile where they can introduce themselves, identify which neighborhood they live in, and talk about their interests. This is a great way to learn more about your neighbors and start new friendships.
Learn about local hot spots – You'll be amazed at how many new restaurants, shops, and other local businesses you'll learn about via other users on the app. You'll get great opinions from people like you on what to check out, and what to leave behind.
Get help around the house – Need your grass cut? Need to borrow a tool in short order? Nextdoor gives you access to your neighbors to get quick help with odd jobs or ask for a friendly favor.
Buy and sell – Much like Facebook's marketplace feature, Nextdoor allows you to post items for sale to your neighbors quickly and easily. On the other end, it's a great place to find "hidden treasures" for sale in your neighborhood.
Download the Nextdoor app on your phone's app store, and click here to visit and follow the Sun Bay Builders Nextdoor page!