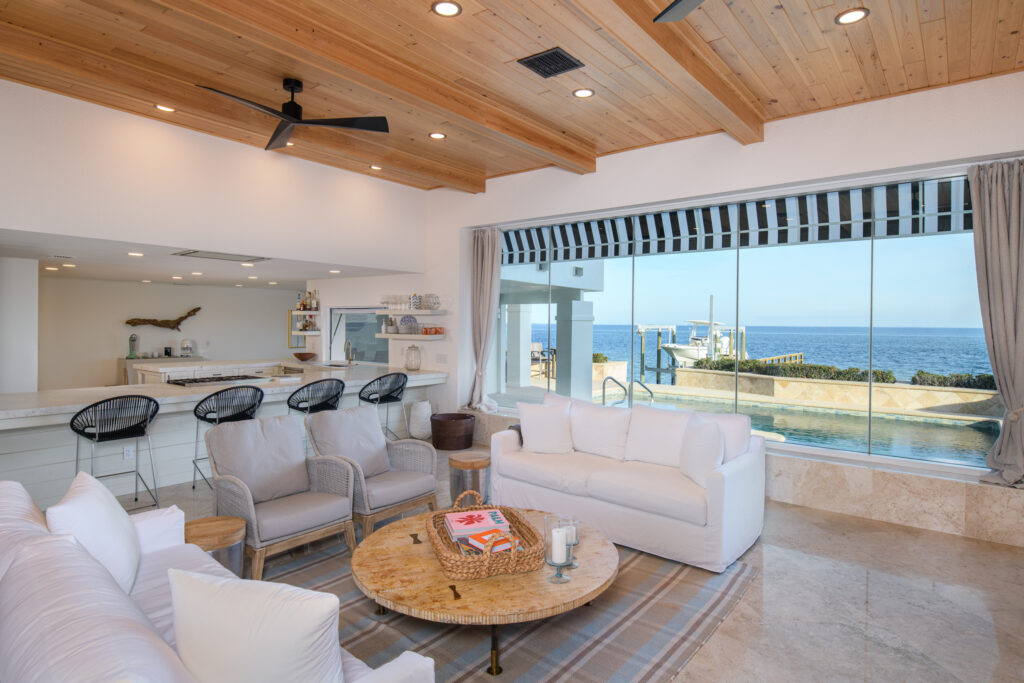 On July 21st, Sun Bay Builders was named in General Contractor Magazine's list of "The Best General Contractors in St. Petersburg, Florida". Sun Bay was one of 15 Contractors to make the list, which actually included some companies headquartered in neighboring areas including Seminole, Clearwater, and Tampa.
According to the article, "these firms were assessed based on their capabilities, experience, and impressive portfolios." The image used above was highlighted in the Sun Bay listing, which depicts a whole home renovation project Sun Bay completed in 2021 in St. Pete's Venetian Isles neighborhood.
The article included the following lead-in about our city: "Located on the Gulf of Mexico, the city has a lively beach culture and nightlife as well as one of the most imaginative art scenes in the country. Residents and visitors can enjoy unique museums, art festivals, and live entertainment in the city's seven separate art districts. The city offers families and young workers incredible amenities, along with a small-town feel in a major metropolis. St. Petersburg provides a distinct lifestyle, offering safety, natural beauty, and premium surroundings to its more than 263,000 residents."
Sun Bay Builders was also a recipient of 3 prestigious "Contractor of the Year" awards from the National Association of the Remodeling Industry (NARI) in early 2021. These included Entire House $750K-$1M, Residential Kitchen $100K-$150K, and Residential Bath $50K-$75K. An image of the awards can be seen below.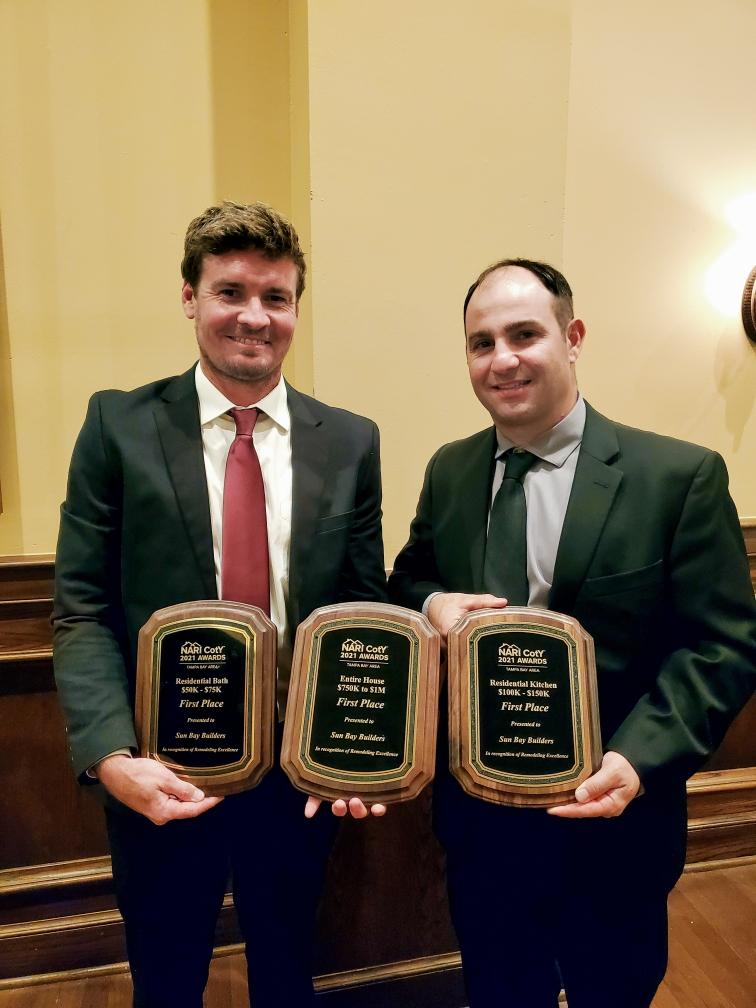 Here's an excerpt of the listing from Sun Bay's feature in "The Best General Contractors in St. Petersburg, Florida" from General Contractor Magazine: "Founded in 1987, Sun Bay Builders has delivered high-quality home building, design, and restoration services in the Tampa Bay area for more than 35 years. The firm's portfolio demonstrates the company's experience and reliability. The firm offers a wide range of services, including new custom home construction from the ground up, custom renovations, room extensions, waterfront home design/build, and ADU construction. The firm provides fully customized end products of significant, long-term value through its cost-conscious project management technique and creative building solutions."