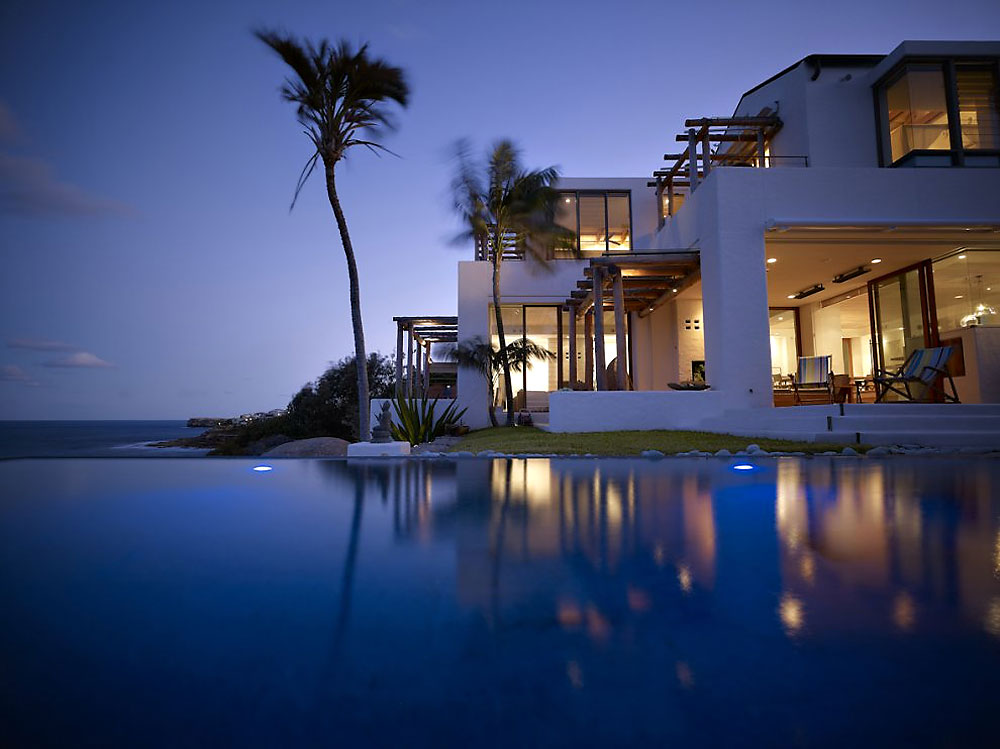 When it comes to beauty and exclusivity in Pinellas County, look no further than these 5 spots for your dream waterfront home.
Pinellas County offers great variety when it comes to choosing a place to live. From St. Pete to Palm Harbor to Treasure Island, there's something to suit every family's desires in terms of amenities, architecture, and quality of life.
If it's a prime piece of waterfront real estate or plot of land that you're seeking, however, pickings can be pretty slim. These highly desired properties not only come with a high price tag, but they're also generally held close to the vest.
When they do hit the market, pieces of property like these aren't staying for very long here in Tampa Bay these days – so when one does come available, it's important to be ready.
With that in mind, we've compiled a list of the top 5 most desired waterfront locations in the Tampa Bay area that residents are seeking out for their dream homes. If you're in the market, make sure to keep tabs on these areas by setting up a custom search on your favorite real estate website. A piece of property may come available and be gone before you know it.
Here's our list of best residential waterfront locations in Pinellas County.
Listed in alphabetical order:
Belleair Bluffs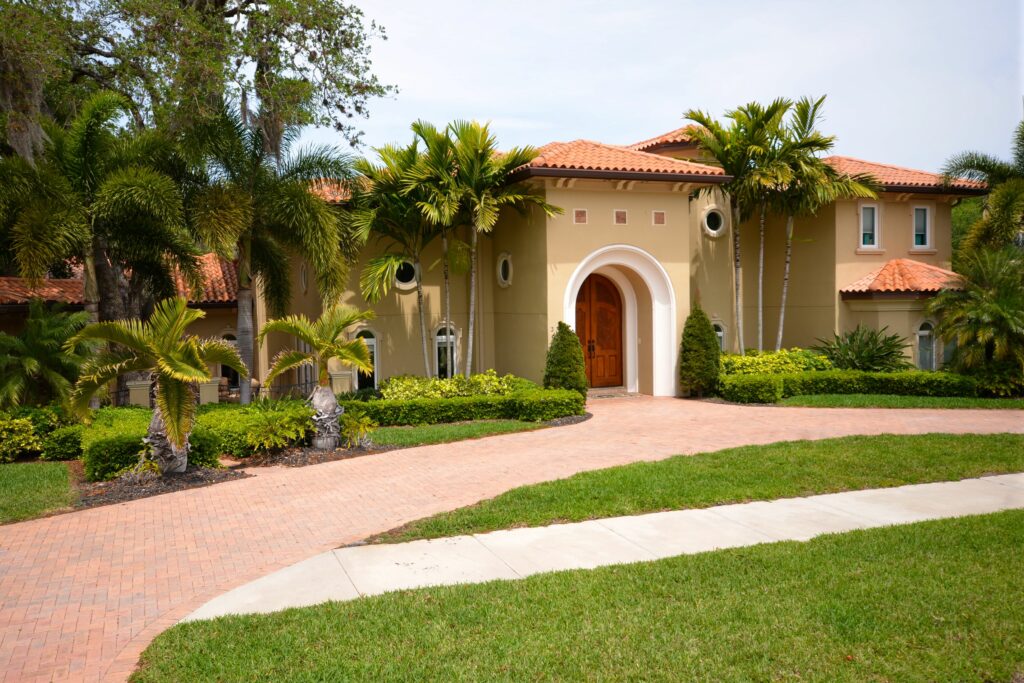 The city of Belleair Bluffs is located in central Pinellas on the shores of the Intercoastal Waterway. The trademark bluffs, or steep shorelines, that line many of the waterfront homes are what makes this area stand out – providing outstanding views that are unique to the area. The central location is also very convenient and offers quick access to Gulf Boulevard, Clearwater Beach, North Pinellas, and even the southern beaches & St. Pete, which can be reached in just around 30 minutes. It's small in size and almost completely built out, but the area's waterfront homes do come available periodically.
Harbor View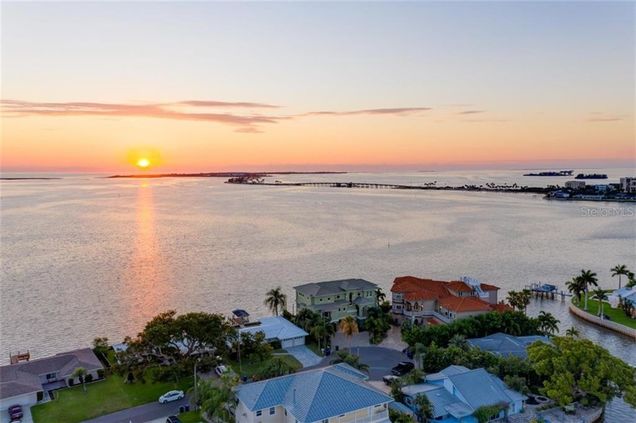 Just south of the Dunedin Causeway and west of US-ALT19, Harbor View has some of the best views and most expansive waterfront properties in Pinellas County. It provides close access to Honeymoon Island State Park and Clearwater Beach, and offers closer access to Hillsborough County than many other Pinellas waterfront neighborhoods. Despite the positives, there are still a number of affordable houses on the water or close to it, making this a great option for homeowners looking to take a step up. That said, there are no shortage of homes well into the millions.
Snell Isle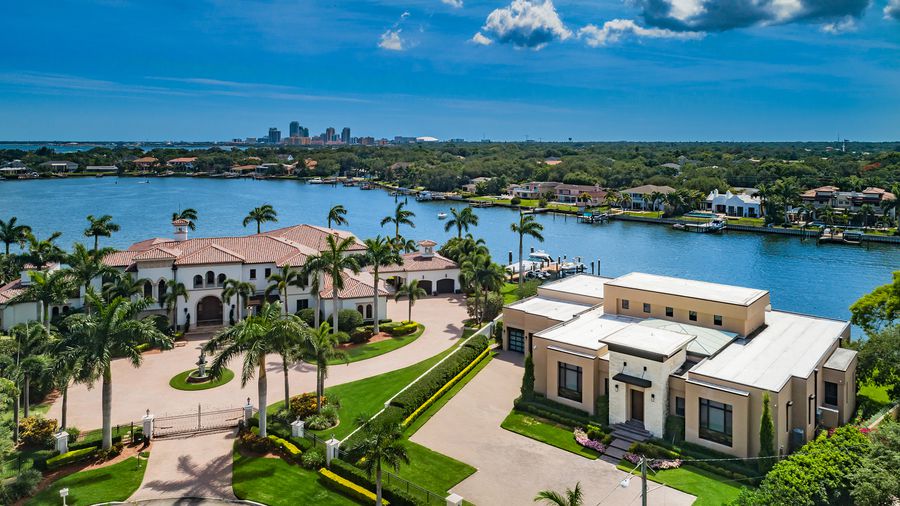 This large neighborhood in Northeast St. Pete is highly sought after and is home to many of the highest dollar value properties in the city. Many of the existing waterfront properties are skyrocketing in value which may price some out, but there are still opportunities to be had as well as some existing empty plots of waterfront land. It offers access to downtown St. Pete in under 10 minutes, and even the southern Gulf Beaches can be reached in about 20 minutes. Along with neighboring Venetian Isles, Snell Isle offers the best views of Tampa Bay in Pinellas County.
Tierra Verde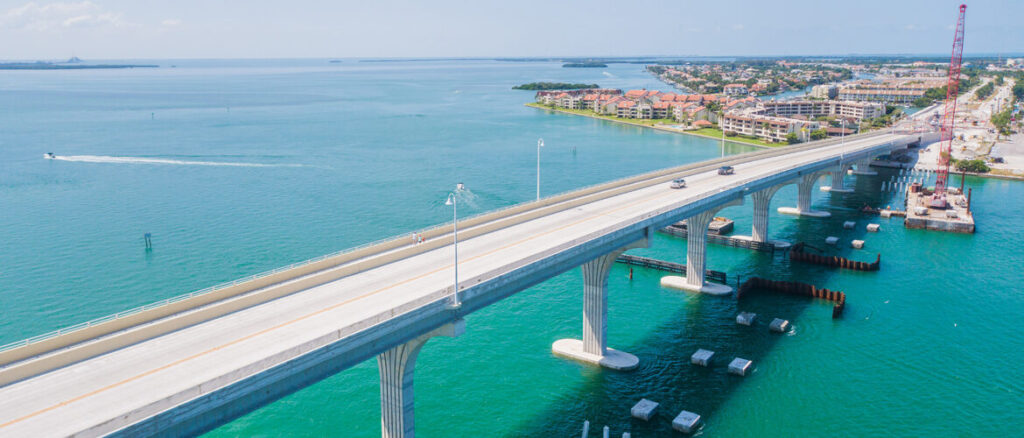 Water, water, and more water. Head south on the Pinellas Bayway towards Fort DeSoto and you'll find the community of Tierra Verde, which is located on an island near the entrance to Tampa Bay. There's only 1.24 square miles of land, but the majority of it is waterfront – making this a clear choice for a top destination for Pinellas County waterfront home owners. The Tierra Verde center is known for its restaurants and breathtaking waterfront views, but if you're looking for even more to do, St. Pete Beach is a mere 10 minute drive and downtown St. Pete is just 15 minutes away.
Venetian Isles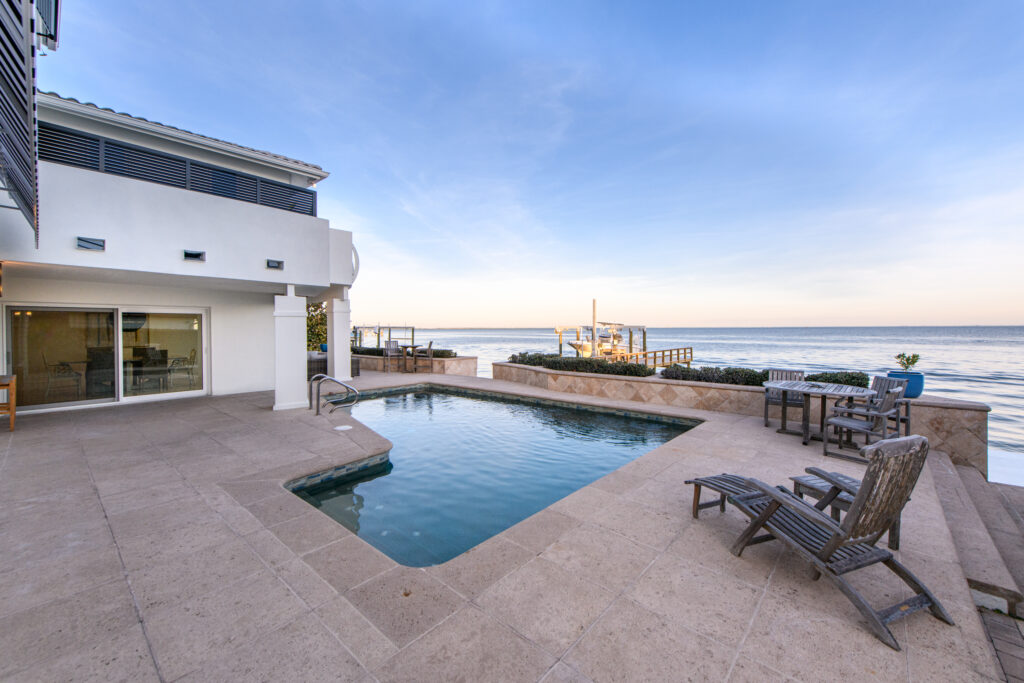 Located just to the northeast of Snell Isle, St. Pete's Venetian Isles neighborhood is known canal-lined streets and homes with trademark clay tile roofs. The fact that nearly all of the homes are waterfront while still more affordable than Snell Isle has made Venetian Isles one of the hottest real estate markets over the boom of the past couple years. This neighborhood provides homeowners with the benefit of being tucked away from the rest of the city, but still offers quick access to the action. 4th Street in north St. Pete is just minutes away, which gives direct access to the Howard Frankland Bridge (to Tampa) and to downtown St. Pete.
In the market for your dream Pinellas County home? CLICK HERE to contact Sun Bay Builders today and get the process underway! Serving the area since 1987 with custom home construction, home renovation, and design/build services.