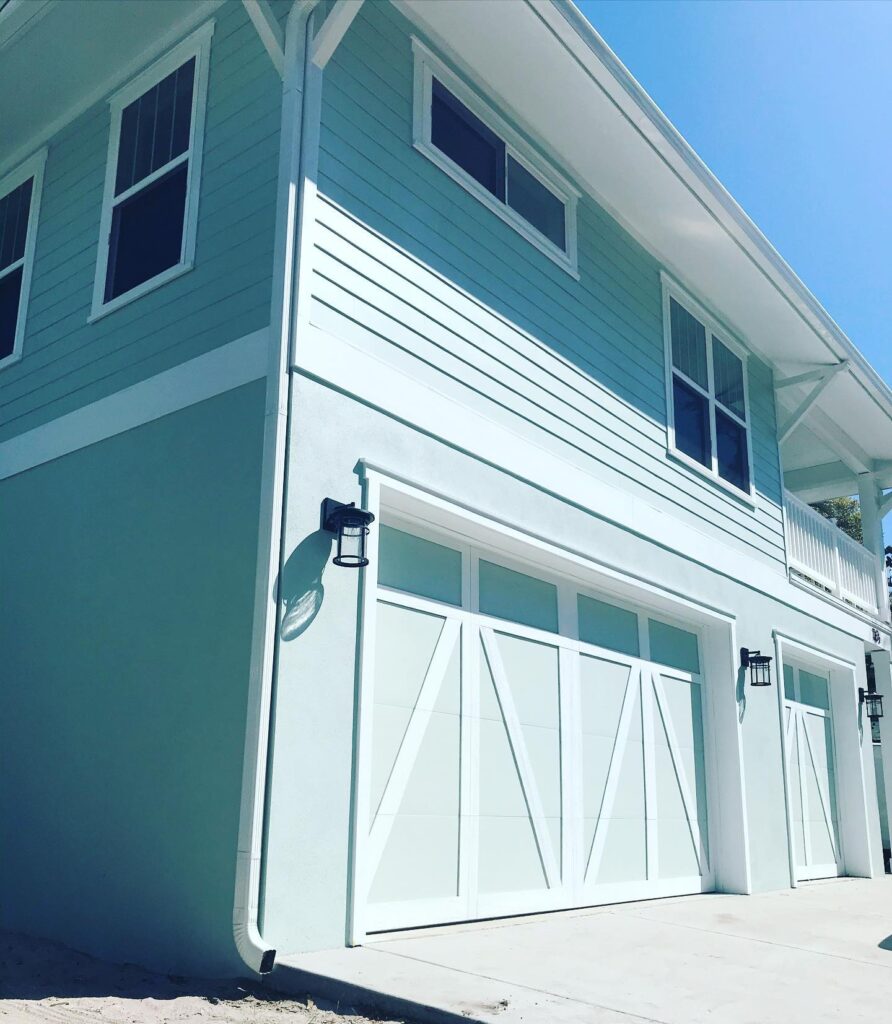 Here are some ideas on how to make the most out of your new Accessory Dwelling Unit (ADU) construction.
One of the best parts of being a homeowner is that you have the power to create the home of your dreams—and for many people, that dream home includes an accessory dwelling unit (ADU).
An ADU is a stand-alone dwelling space complete with a kitchen and bathroom, and there are nearly countless ways you can use this space.
Whether you already have an ADU or you're considering a new ADU construction, you'll love these 9 creative ways to use your ADU.
Airbnb
You can enjoy a return on your investment by becoming an Airbnb host and allowing guests to rent out your ADU for short-term stays.
Renting out your ADU as an Airbnb is a popular option among homeowners with an ADU construction and perhaps one of the best ADU benefits on this list!
Guest House
When you're not hosting paying guests, you can put up family members and friends who come to visit. Among this list of ADU benefits, giving your guests a private place to stay on your property is one of the best.
The biggest advantage to letting your guests stay in your ADU is more privacy for you both, which can improve relationships, clarify boundaries, and avoid awkwardness or overstepping.
With an ADU, you might find that you can host family and friends for much longer periods of time compared to when they stay in your guest bedroom.
Detached Apartment Rental
If you'd prefer one stable tenant over various guests, you may want to consider renting out your ADU under a long-term lease.
Be sure to review local laws and regulations before you begin a new ADU construction since some municipalities may restrict how you can rent your ADU.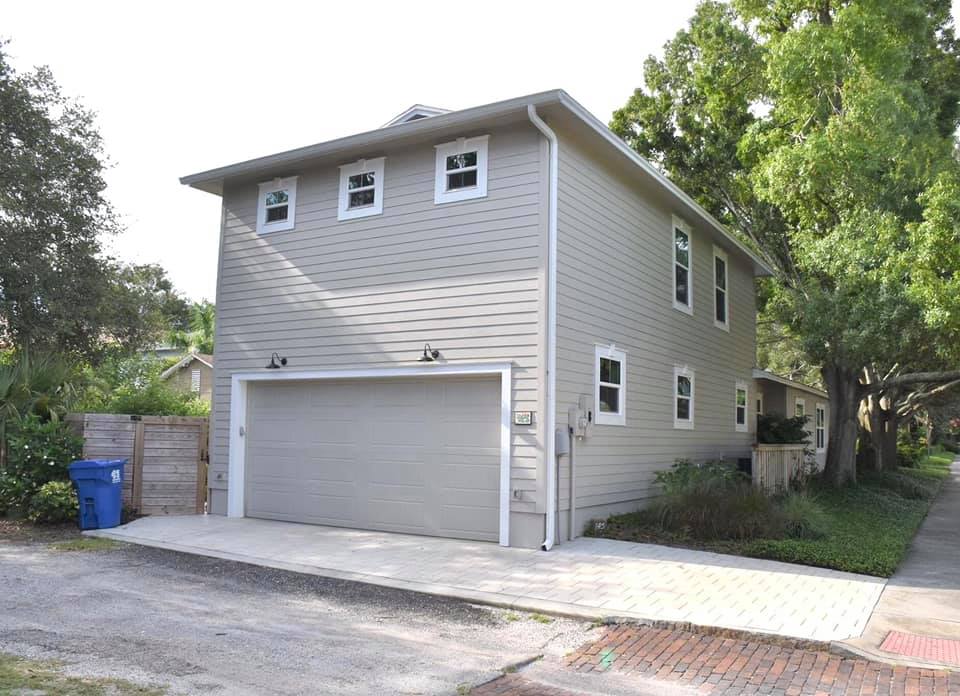 Staycation
Letting other people stay in your ADU can be a great experience, but that doesn't mean you shouldn't be able to enjoy the space too!
Your ADU construction can be a home away from home that's not so far away. Enjoy a relaxing staycation for a long weekend in your ADU—and pop back home if you happen to forget something!
A relaxing staycation in your own Tampa Bay ADU is better than backyard camping, and the change of scenery can help put your mind at ease.
Home Office
Instead of turning a spare bedroom into your home office, consider creating your ideal work-from-home space in an ADU instead.
Using your St. Pete ADU as a home office can help block daily distractions, whether it's your dog whining for attention, a tempting task in the kitchen, or your family members in the room next door.
With a home office ADU, you'll discover greater focus and more productivity.
Home Gym
Whether you're a personal trainer or a fitness enthusiast, your ADU can also serve as a private home gym.
Keep your gym equipment out of your main house and enjoy a space all to yourself. Plus, your ADU will have a full bathroom and kitchen—so you don't need to interrupt your workout to get a quick snack.
Then, you can shower at the gym and return home feeling energized and refreshed.
Pool House
If you have a pool or hot tub on your property, you know the struggle of wet feet leaving puddles in your home.
With an ADU, you can create a custom pool house where you can entertain guests, store equipment, and provide an indoor-outdoor bathroom for people fresh out of the pool or spa.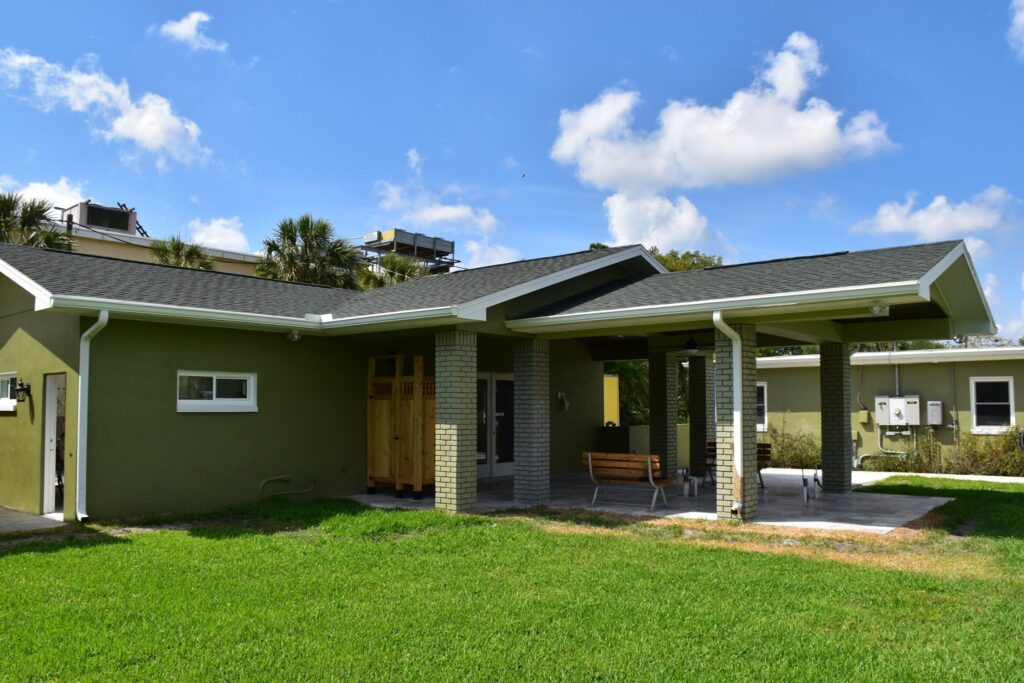 Yoga Studio
If you prefer stretching over weight training, match movement to breathe inside your personal home yoga studio.
With a separate space to deepen your practice, no one can interrupt your zen.
Art or Music Studio
No matter your creative passion, you can use your ADU as a studio space.
Whether you prefer to record tracks, paint landscapes, or complete crafts, your new St. Pete ADU construction can serve as a space dedicated to your creativity.
Final Thoughts: Fast, Easy, and Thoughtful ADU Construction
If you want to add an ADU to your St Pete home, contact Sun Bay Builders, the St. Pete contractor ready to turn your vision into reality!