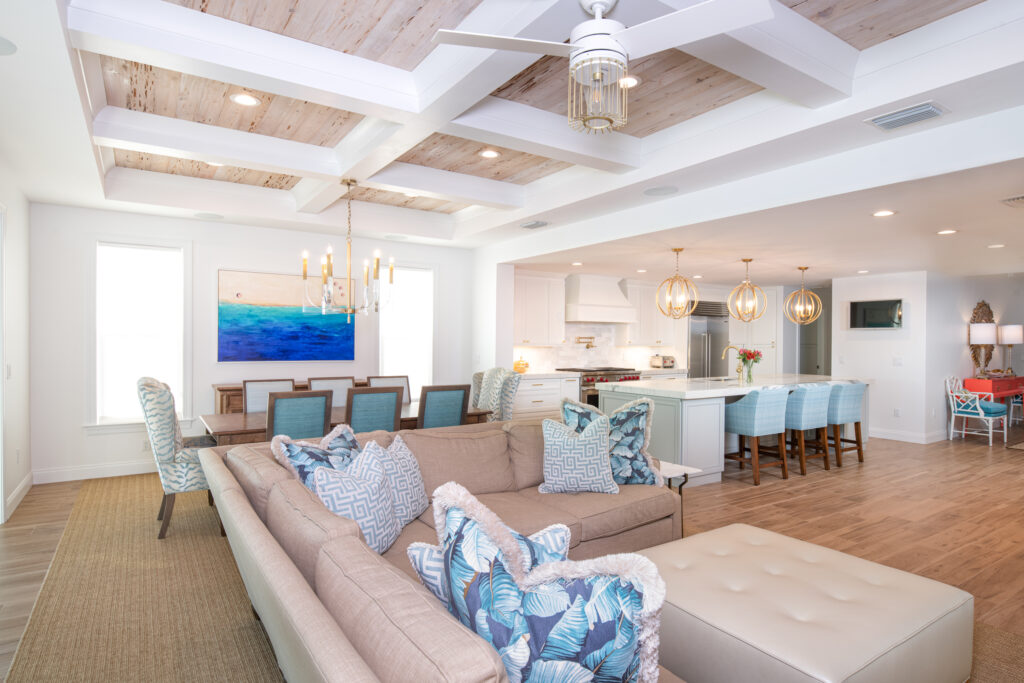 About to build a new home, or renovate your current one? We help you decide if an open floorplan vs. closed is right for you.
Open floorplans have become increasingly popular as a way to bring together the different sections of a home, making it easier to move from room to room and maximize open space.
With no walls or doors separating rooms, open floorplans create a feeling of spaciousness that is often not present in more traditional closed floorplan designs. This design can also increase natural light throughout the house, creating a bright and airy atmosphere.
Furthermore, open floorplans allow for more social interaction between those living in the house, encouraging family time and conversations among friends. They are generally the best option for homeowners who entertain guests often and want them to feel comfortable moving around and interacting within the house.
What are the downsides to an open floorplan?
However, open floor plans may not be suitable for everyone due to decreased privacy levels and increased noise levels that come with open layouts. Those who want extra privacy or need large amounts of concentrated work should consider closed-floor plan designs instead.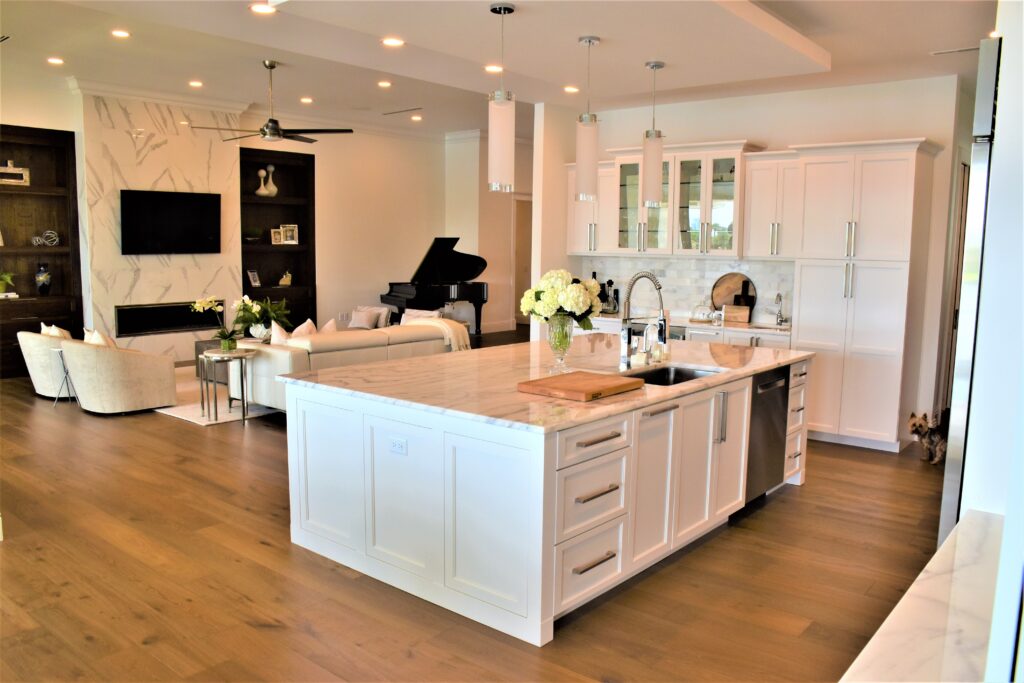 Closed floor plans allow for more distinct separation between living areas and create a sense of defined boundaries, allowing for greater privacy. Additionally, open plan designs can be difficult to furnish as all furniture needs to be planned with the open space in mind. Therefore, those who want more freedom and flexibility when it comes to decorating should opt for closed-floor plan designs.
So which direction should I go?
Ultimately, the decision between open or closed floorplans comes down to personal preference and lifestyle needs. It is important that homeowners consider their options carefully before settling on either open or closed floorplans. Both types of design have their advantages and disadvantages, so it is important to weigh them up against each other to determine which option best suits one's needs.
For example, if your home aims more for luxury appeal, you may want to think about a closed floorplan to maintain more of a mysterious, luxurious feel that limits access to certain areas of the home. That's not to say luxury homes are never suitable for open floorplans, as many more Contemporary-style homes are incorporating luxurious features – it's just important to consider the overall theme your design is aiming for.
With the help of a qualified professional, homeowners can find the perfect open or closed floorplan design that suits them and their lifestyle. By doing so, they can create the best possible living environment for themselves and their family.
Whether it's a home renovation or new home construction, we can help determine the optimal floorplan for you and your family. Contact Sun Bay Builders today if you're planning a major home construction project in the Tampa Bay area!