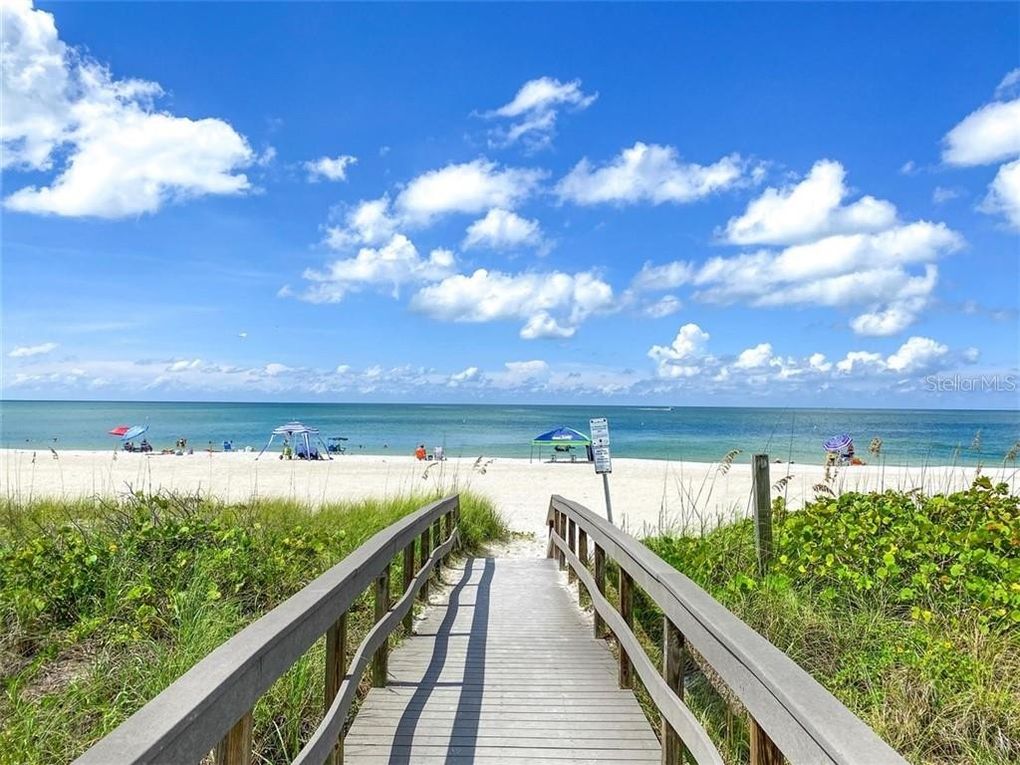 Pinellas County offers plenty of great options for living, dining, recreation, and more outside of the St. Pete city limits.
The "secret" is out. St. Pete has officially become a top relocation destination in the Southeast United States – as people seek an easier way of life and the weather, beaches, and other amenities that come with it.
However, the current housing shortage in the area has made this difficult. Many of those who had grand plans to move here either can't find the ideal home to suit their needs due to the low inventory, or are priced out altogether.
Luckily, though, there are plenty of other great options in the area. A handful of great suburbs sit in close proximity to the St. Pete city limits – radiating out from waterfront to waterfront and all offering easy accessibility to the city itself.
Let's have a look at the top 7 options Pinellas County has to offer when it comes to suburbs of the Sunshine City. They all offer their own unique charm, and here we dive into some key characteristics that will hopefully help guide your relocation (or vacation) decision.
Learn more about the top St. Pete suburbs, and what each has to offer.
(in alphabetical order)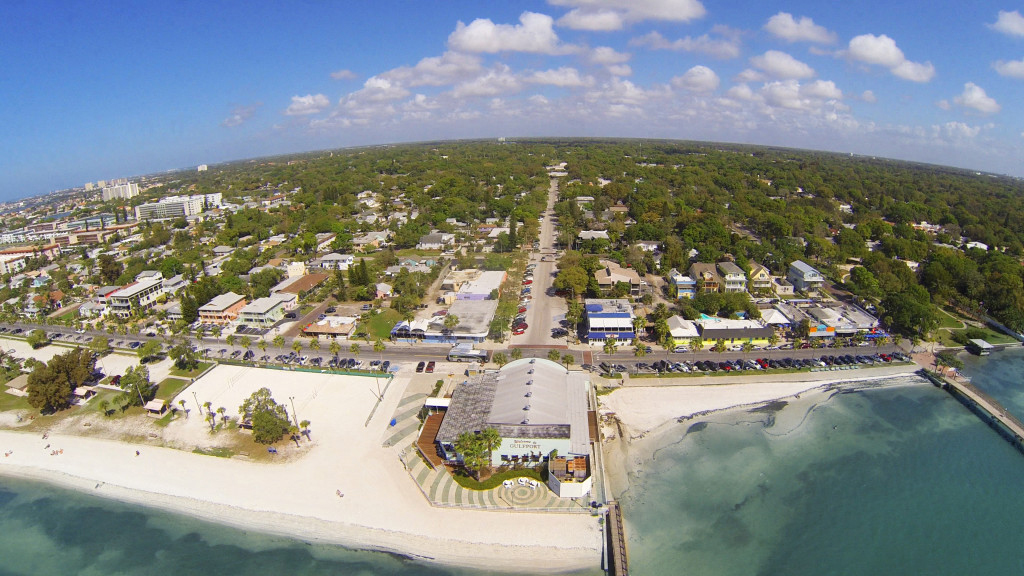 Location – Southwest of St. Pete, sitting on the Boca Ciega Bay. Main thoroughfare is 22nd Avenue South.
Population – 12,335 (2019)
Known For – Relaxed beachy vibe and a quirky downtown area with a nice arts scene. Great restaurants and fun beach bars.
Median Home Value – $286,714
Other Highlights – One of the city's main features is its close proximity to both downtown St. Pete – less than 10 minutes to each. It is also home to the iconic Gulfport Casino Ballroom.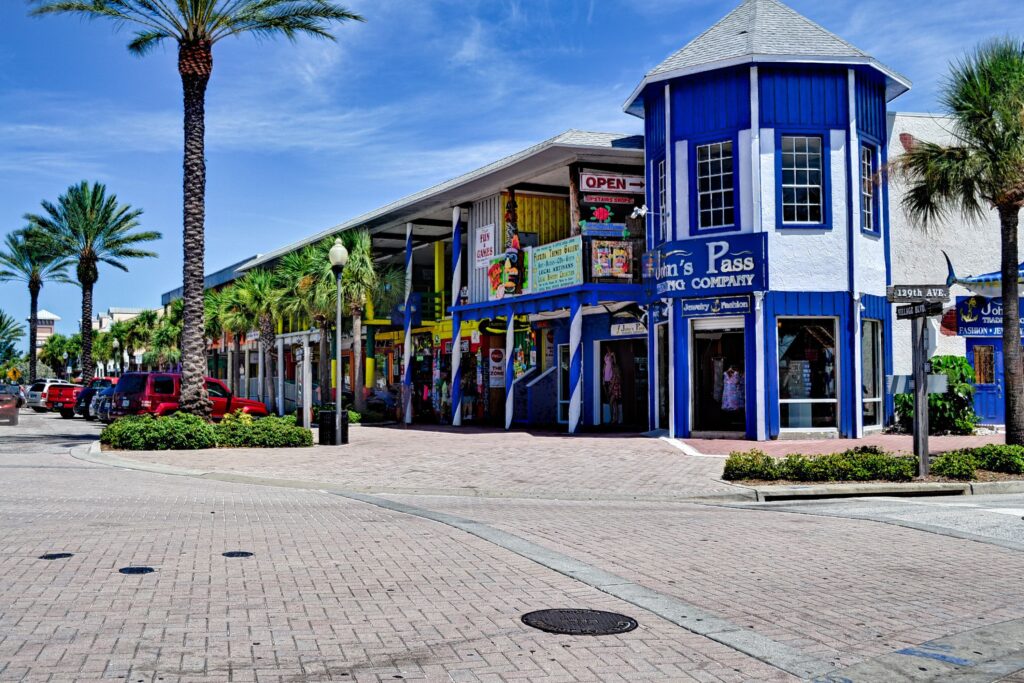 Location – West of St. Pete on the shores of Tampa Bay. Borders Redington Beach to the north and Treasure Island to the south.
Population – 4,300 (2019)
Known For – John's Pass, which connects Boca Ciega Bay to Tampa Bay and has dozens of great local shops, restaurants, and bars. The city also features large white sand beaches that are readily accessible by the public.
Median Home Value – $543,308
Other Highlights – The beaches are generally less crowded and more family friendly than neighboring Treasure Island and St. Pete Beach. The population tends to skew in an older direction, but there's something for everyone.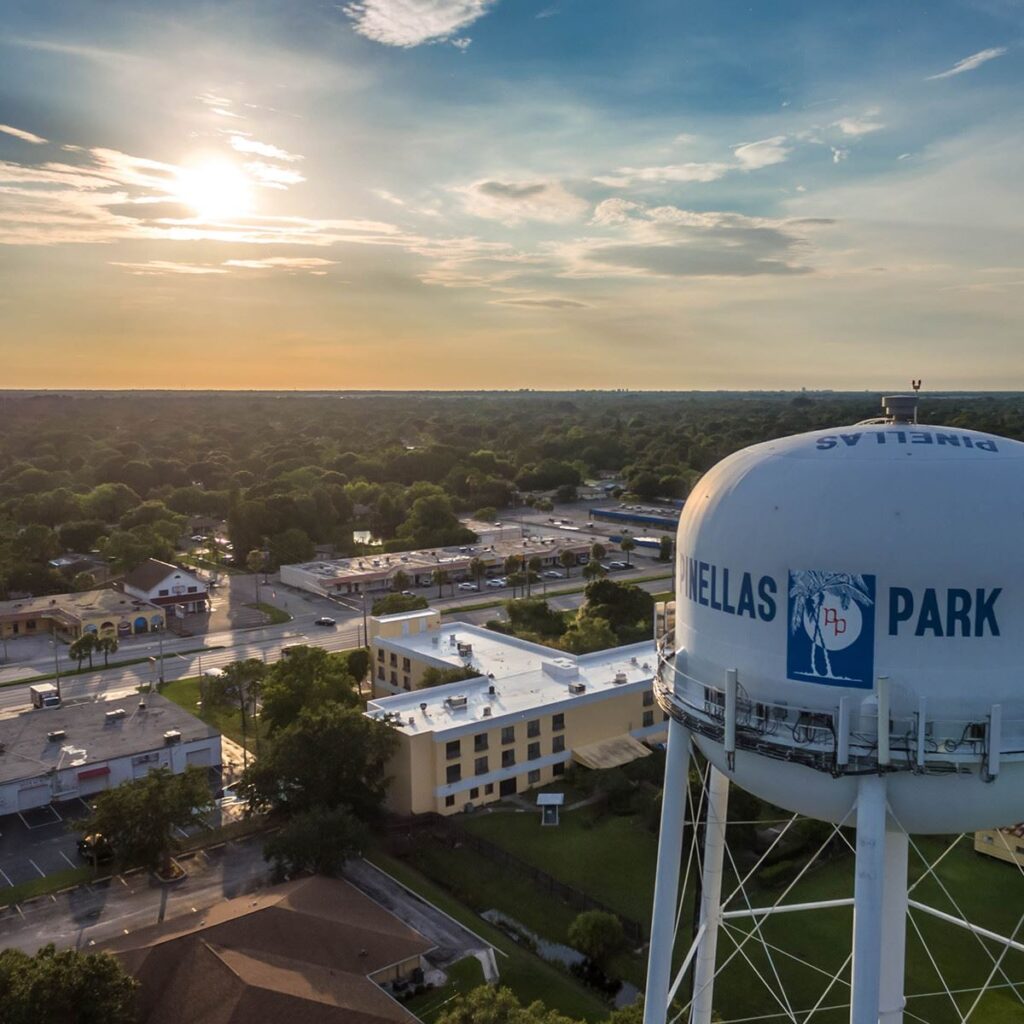 Location – Northwest of the St. Pete city limits, entirely to the west of I-275.
Population – 52,857 (2019)
Known For – Equestrian events and facilities. Its main streets, like Park Boulevard, also play host to a large Christmas Parade every year.
Median Home Value – $227.872
Other Highlights – Is a more affordable alternative to living in St. Pete, while still being located right next to the city. Pinellas Park's arts scene is also on the rise.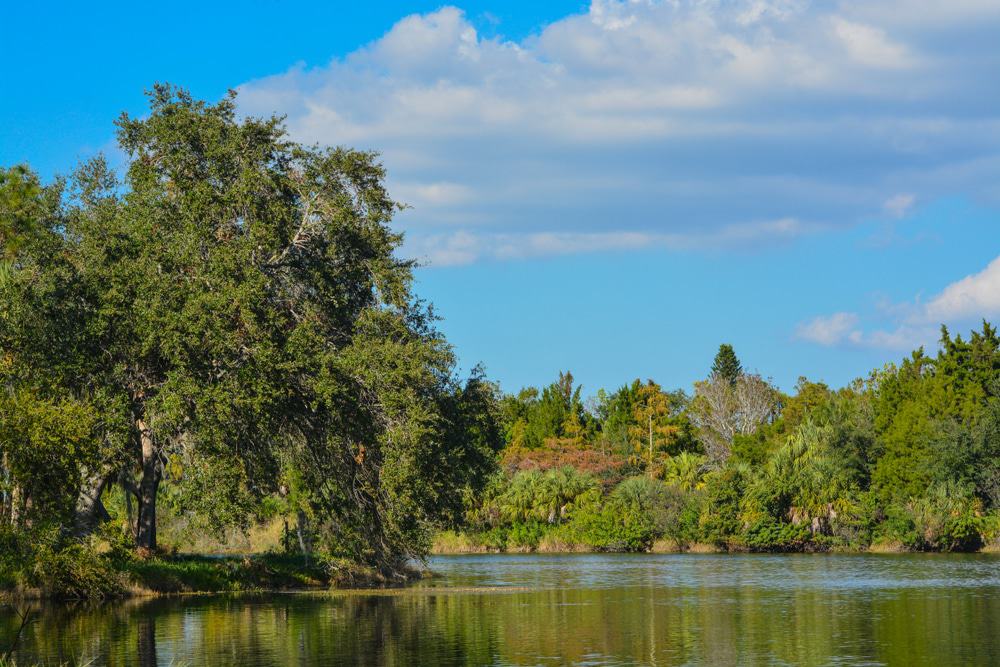 Location – West and slightly north of St. Pete. US-19 ALT (north/south) and Park Boulevard (east/west) are the main thoroughfares.
Population – 18,657 (2019)
Known For – Lake Seminole (pictured above), which is a popular destination for outdoor recreation. Also offers many family-friendly neighborhoods to call home.
Median Home Value – $296,363
Other Highlights – Seminole is a nice "gateway" to Pinellas's Gulf Beaches and offers close proximity to most of the county. It's one of the most desirable St. Pete suburbs.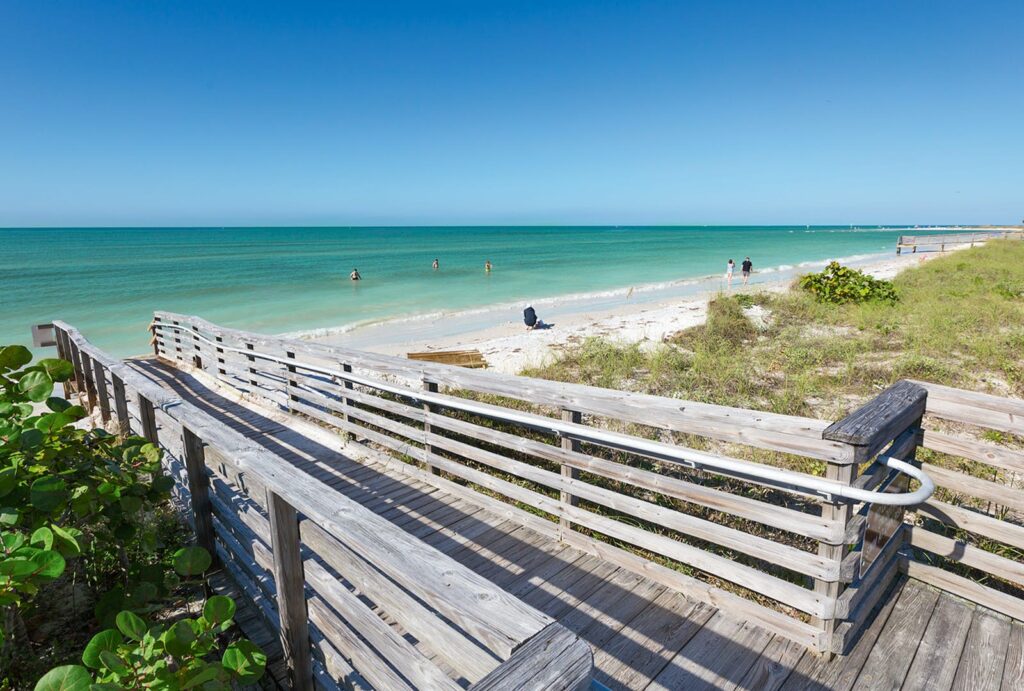 Location – Southwest of St. Pete, with views of the Gulf of Mexico running throughout. Accessible from the south via the Pinellas Bayway and from the north via Pasadena Avenue.
Population – 9,587 (2019)
Known For – Without question…the beaches. They stretch throughout a long portion of Gulf Boulevard and offer endless opportunity for recreation and relaxation. SPB was just voted the #1 beach in the US by TripAdvisor.
Median Home Value – $519,524
Other Highlights – Great shops, restaurants, and beach bars are on virtually every corner. Also, the city is home to a number of quaint neighborhoods like Pass-a-Grille, which features the historic Don CeSar Hotel.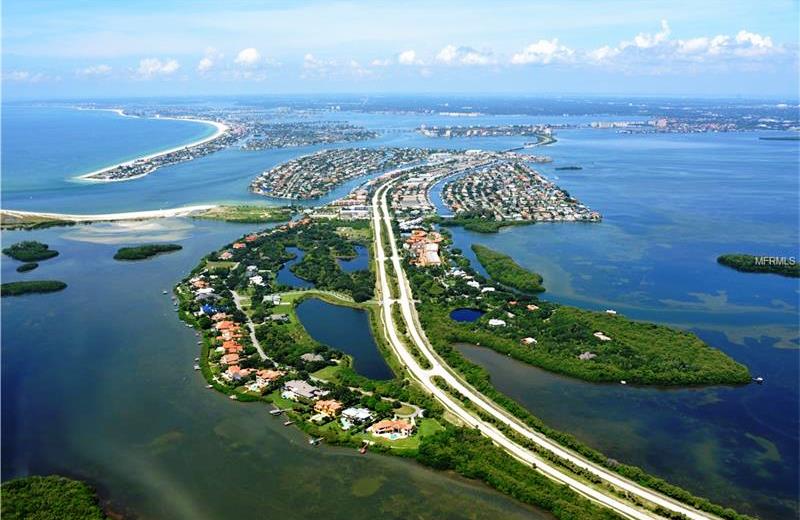 Location – An island near the entrance of Tampa Bay, connected to by bridges off the Pinellas Bayway. Southwest of the St. Pete city limits and south of St. Pete Beach.
Population – 3,437 (2019)
Known For – Fort De Soto Park, a historical fort with adjacent beaches and campground on the island's southern end. Tierra Verde is also known for its beautiful real estate offering upscale island living. Great restaurants too, including the Island Grille & Raw Bar.
Median Home Value – $625,126
Other Highlights – The area offers outstanding privacy from the rest of St. Pete and other suburbs, while still allowing for close access to the Gulf Beaches and South St. Pete.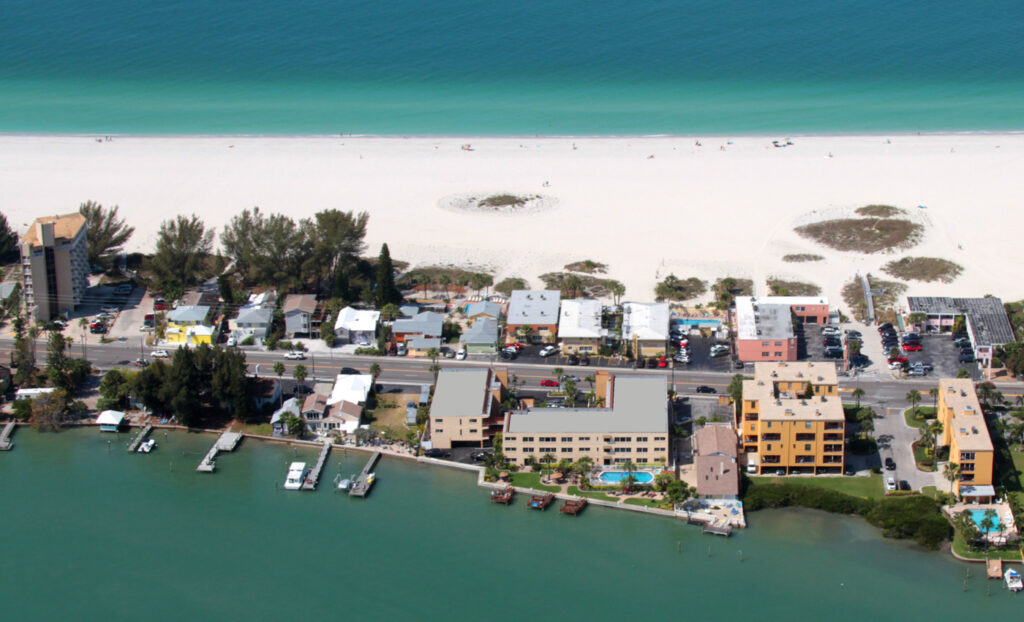 Location – West of St. Pete and north of St. Pete Beach. Accessible via Pasadena and Central Avenues, with Gulf Boulevard being the main thoroughfare.
Population – 6,889
Known For – Situated on a barrier island, there are beaches and great views at every turn on Treasure Island. The sunsets can't be beat.
Median Home Value – $462,299
Other Highlights – If you love having quick access to the beach, this is the place for you. There are also some great family-friendly neighborhoods and upscale living options in pockets around the island.
Plans to relocate to a St. Pete suburb? Contact Sun Bay Builders for help with your home construction project!