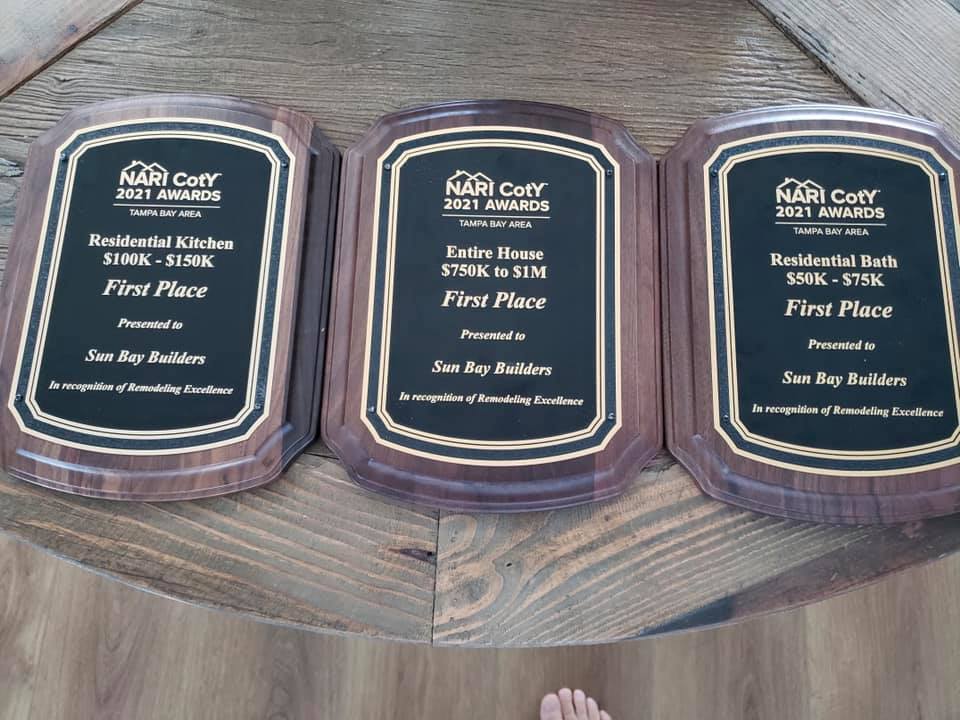 A great evening at NARI Tampa Bay's annual awards ceremony.
The National Association of the Remodeling Industry's (NARI) Tampa Bay Chapter is our top local organization when it comes to the renovation industry. They've been a staple in the area since the early 1980s and in fact, our Founder, Mike Miano Sr., was a former managing member during the 1990s.
They hold their annual "Contractor of the Year" awards ceremony during the early part of every year, to recognize the previous year's best of the best when it comes to residential and smaller commercial projects.
We were fortunate to have a big year in 2020 at Sun Bay and attended this year's event (held at Maggiano's in Tampa) confident in our chances to pick up an award or two.
But when it was all said and done – we took home THREE!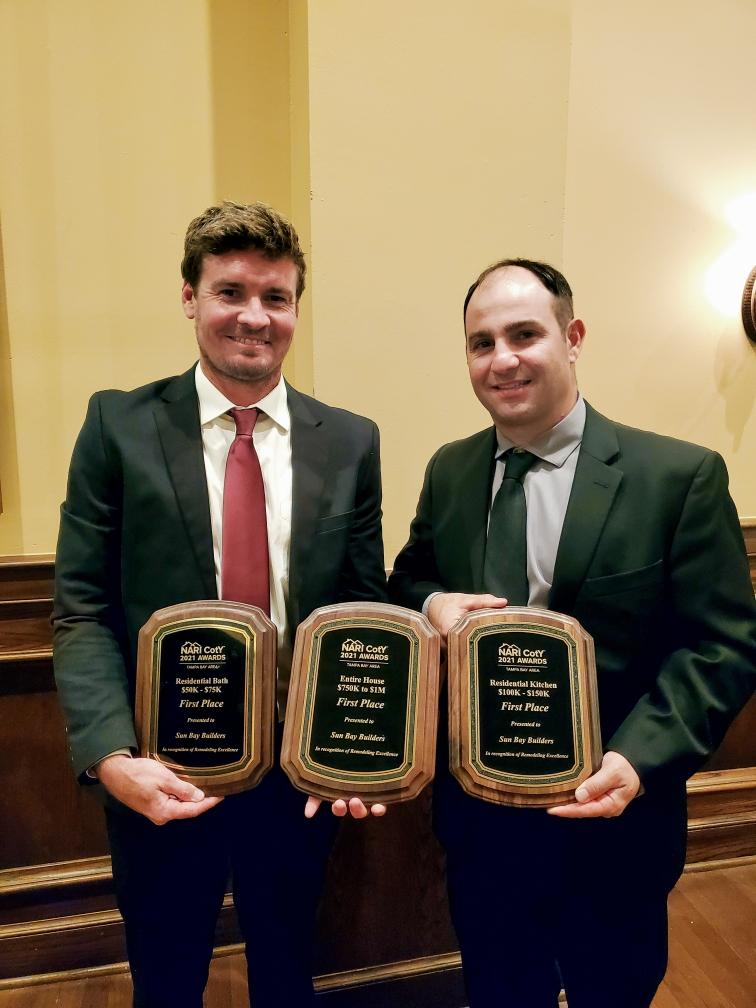 It was an evening we'll never forget – attended by our owner Mike Miano Jr., Office Manager Brittany Miano, and Project Manager Jason Denniston. We were joined by dozens of the Tampa Bay area's top construction professionals.
Here's a quick rundown of the awards we received!
Entire House – $750K to $1M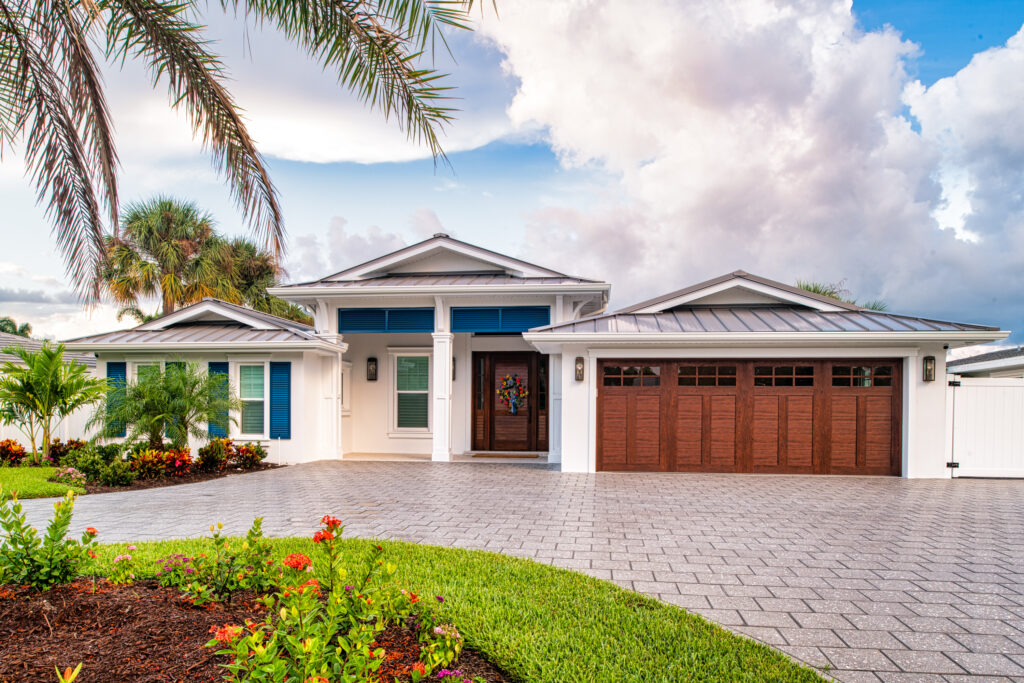 We completed this Treasure Island project in early 2020. Located in the sought-after Paradise Island neighborhood, we transformed an outdated waterfront home with a Coastal Contemporary style and gave it some serious curb appeal. Credit to Roney Design Group for their great architectural work. You can view the full photo gallery here.
Residential Kitchen – $100K to $150K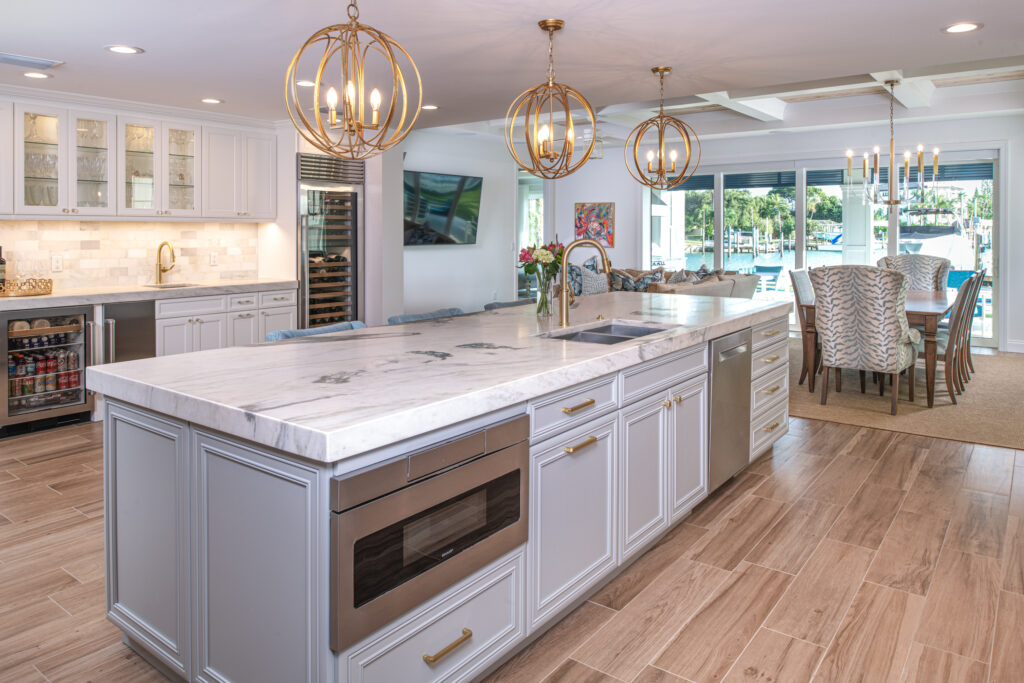 We took home this award from the same project as above on Paradise Island. The kitchen is quite simply a night-and-day improvement from what it was before. It is designed with an open layout to be highly accessible, spacious, and ideal for entertaining. It's equipped with the latest in high-end features and appliances. Check out the project gallery here.
Residential Bath – $50K to $75K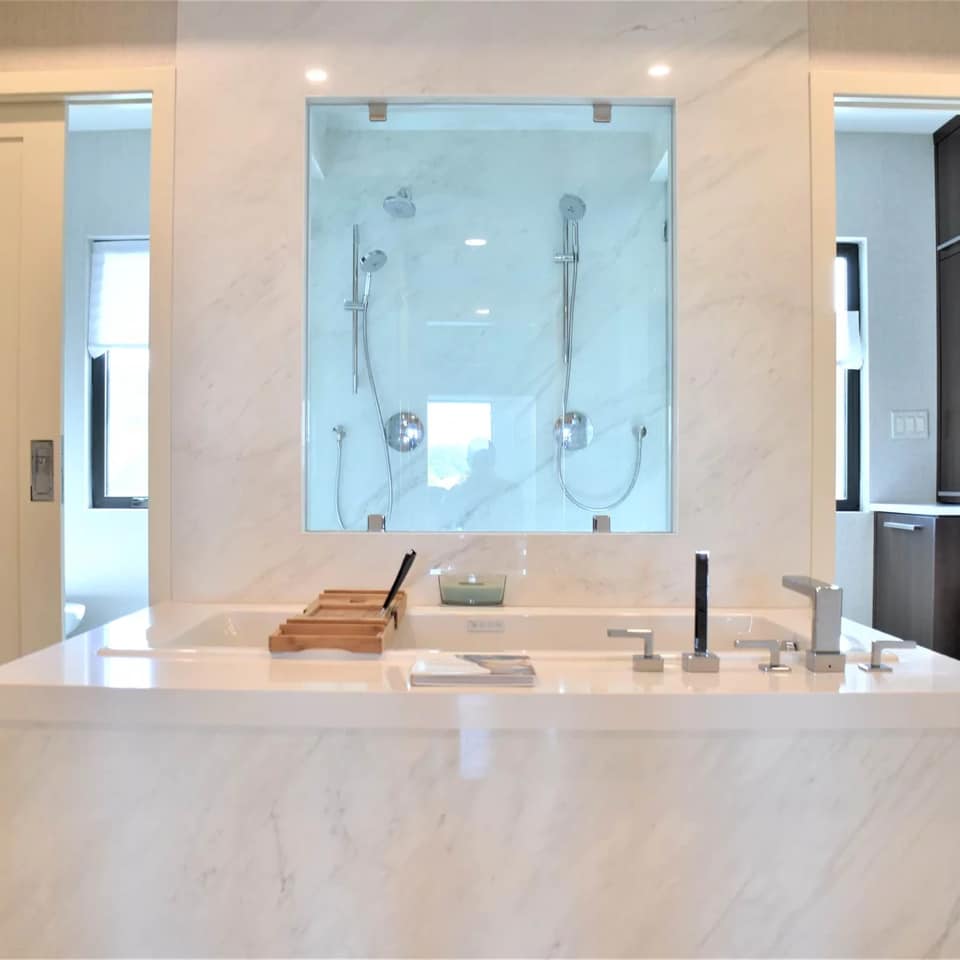 This master bath renovation was part of a whole home renovation in St. Pete Beach's Bahia Shores neighborhood. Style is Modern Contemporary, with support once again from Roney Design Group. The bath now includes a number of features including dual entry shower, jetted tub, and a hidden ironing station. View the project gallery here.
We can't thank everyone enough who helped make these awards possible. From our entire team, to our network of subcontractors and vendors, to NARI and the clients themselves, we appreciate all of your hard work! Looking forward to next year's show!