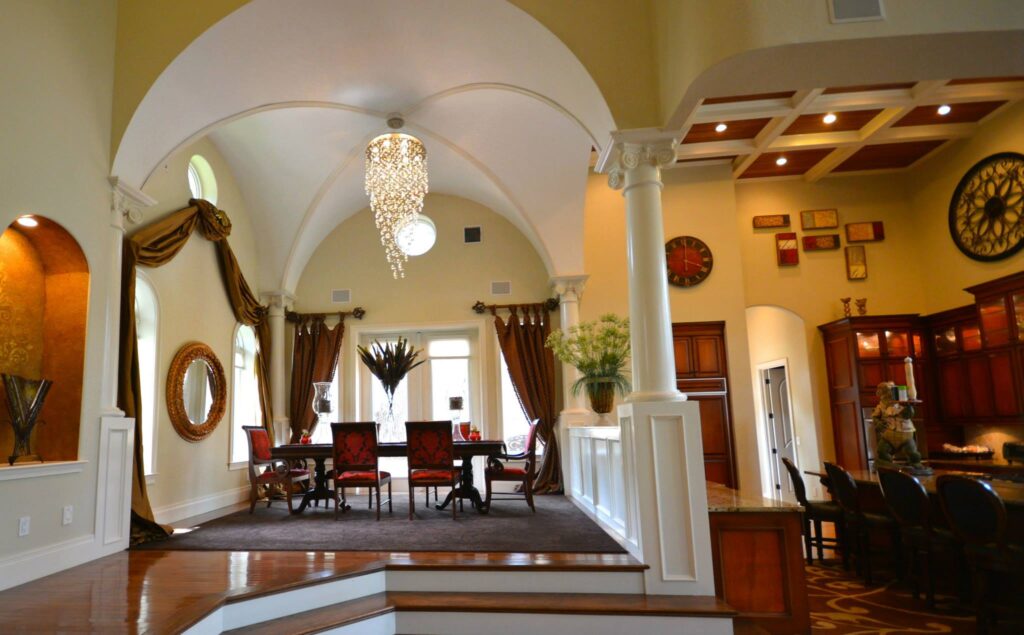 Add useful functionality to your new custom home that shows off your personal style.
There are many things you need to consider when you are building a new home. From layout, to architectural design, to materials used and everything in between, it's important not to forget to add in your own personal functional touch. The features you add to your custom-built home are going to stay with you for many years to come. It is also an opportunity to get creative and add some unique features to your home that might not be possible to add while buying a pre-owned home. Here are just a few ideas to consider.
There is no better time than during actual new home construction to add customized shelving. If you can place it well and if it is a built-in piece, you are investing in a focal point of a room. You can have bookshelves arranged close to the archway or a multimedia unit within the living room that perfectly fits the space. There are many utilities associated with custom shelving. Consider the room where the additional storage could be really useful. Work with your home builder to check out if you can incorporate these customized alternatives.
In-Built Storage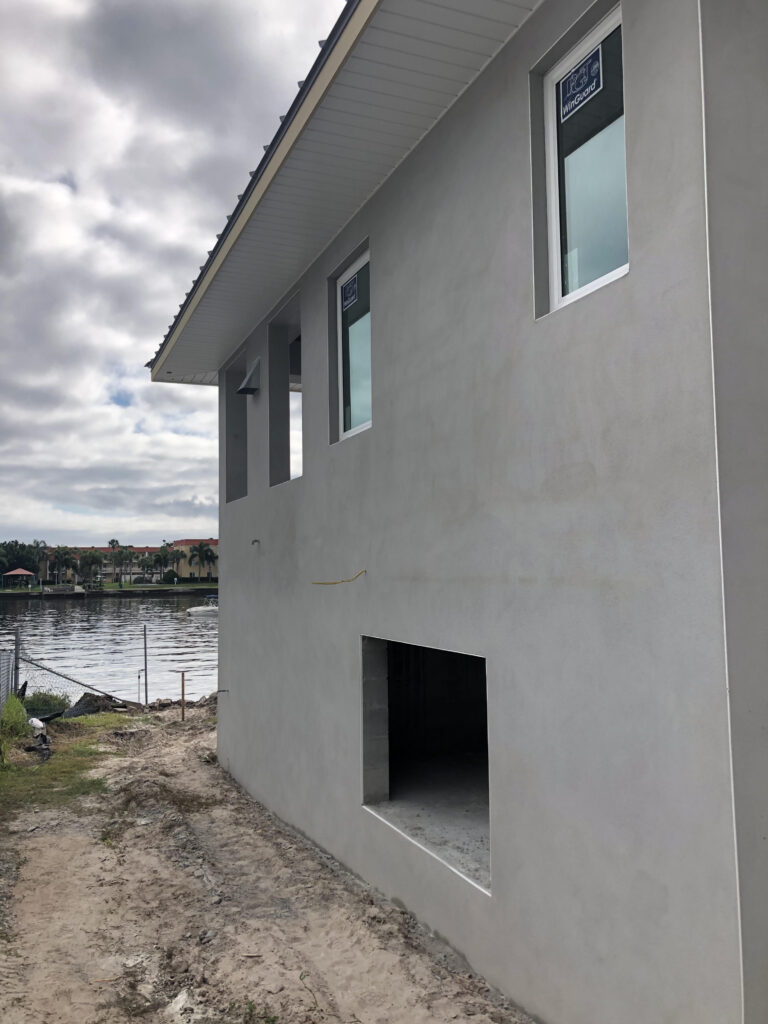 This is a great way to add space while saving space. Seems counterintuitive – but by cutting out what would usually be unused space within the masonry foundation of your home, you can create "pockets" of storage built right into your home (see above). This feature is incredibly practical and cost-effective. You'll be able to easily access stored away items – like kayaks, boating equipment, additional seating, or other outdoor items – without using indoor closet space or needing to have a standalone storage shed. Just ensure that you make necessary arrangements for having the feature even before the actual home construction begins – as your custom home builder will need to plan accordingly during the beginning stages of design.
Vaulted ceilings
If you are considering opening up space, having higher ceilings will almost certainly be a requirement. You can find quite a difference in the look and feel of a 8′ ceiling and 10′ ceiling or those even taller. The later alternatives make a great addition to increasing the amount of space available in the home and how luxurious your spaces appear to the onlookers. This is also an excellent opportunity to be more dramatic while applying finishing touches such as crown molding, wall art, and exquisite lighting fixtures.
His and Her Closets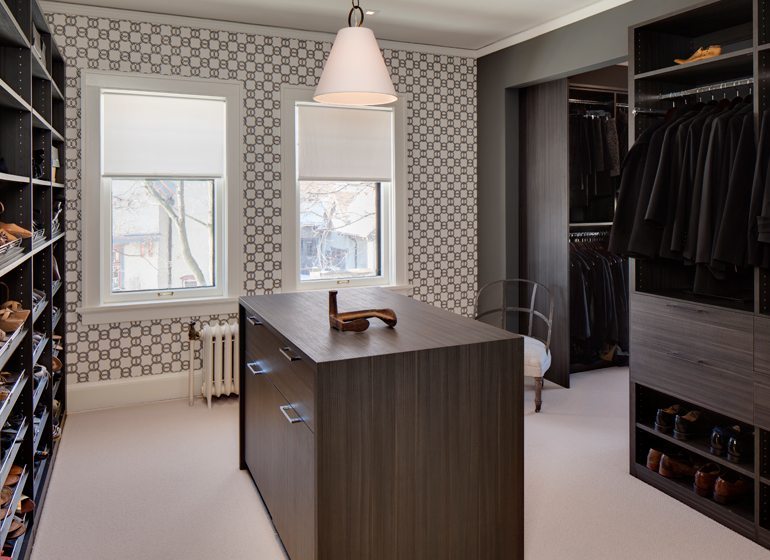 Why should you share a closet if there is no need to? You may opt for "his" and "her" closets to help greatly with organization. This will allow you and your better half to get sufficient room for storing all the requirements. It is becoming an increasingly popular alternative in cases of new home construction – homeowners these days are finding lesser appeal in having space for the sake of it. They would rather prefer to have additional space in other areas of the house. Suppose the closets are not included in the original build plan. In that case, you may ask the builder to check out the possibilities to take away the unnecessary space from the master bedroom or bathroom and utilize it for having a dual closet solution.
Heated Flooring
Radiant heated floors are rising in popularity. You might think this would only be reserved for colder climates; but actually, homeowners around the US can benefit from them. The key mechanism for this kind of flooring is having warming coils running under the floorboards. These coils can be turned up and down by using a switch. It is a luxurious addition to your bathrooms and can also be used for warming up the floors in the cooler areas of the home. This might include the rooms built over slabs rather than over a foundation. When you are living in colder surroundings or if you are only trying to get additionally cozy as you step away from the shower, you may ask the home builder if these alternatives are available.
Conclusion
There are several other features you can add while building a new home, such as crown molding architecture, central vacuum systems, built-in sprinkler systems, deep pour basements, and more. When you are building a new custom home, you have full control over the various features you can place within the home so, why not take advantage? Many of these features pay off huge dividends in the form of comfort, style, and even future resale value. So, talk to your area's custom home builder to discuss the various possibilities.
If you're in the market for a new custom home in the Tampa Bay area, contact Sun Bay Builders today for a consultation. We want to hear about your feature ideas!