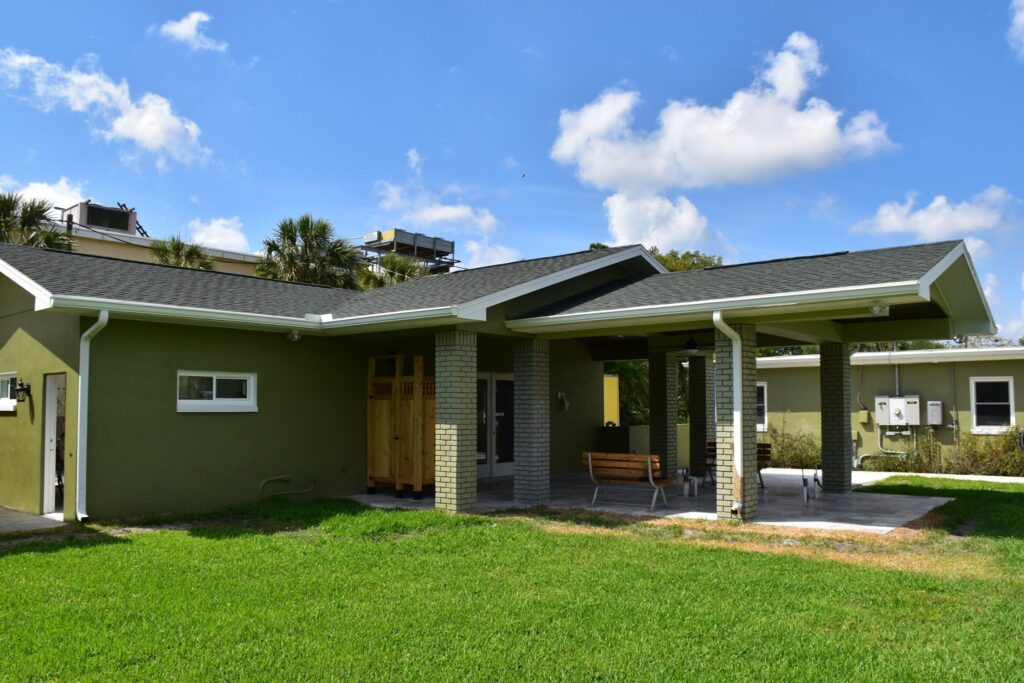 Accessory dwelling units are providing St. Pete homeowners with more flexibility than they ever could have imagined.
The year was 2019.
Seems like a different era, but only 16 months ago, the St. Pete City Council approved new legislation that addressed concerns over housing affordability. One major initiative passed allowed for detached accessory structures to be built on smaller property footprints than was previously allowed.
This change might not have even registered on your radar at the time, because you know, life was normal back then. But with much of the city forced to remain homebound for most of 2020 due to the pandemic, many St. Pete homeowners started to take a long, hard look at their homes and how they could optimize their value.
This is when the value of the 2019 legislation really started to make sense. At Sun Bay, we witnessed this firsthand.
Our team saw a significant increase in homeowners looking to cash in on the new allowances, specifically in the form of detached garage apartment construction. Many homeowners who may have previously felt "stuck" on smaller tracts of land now finally have the chance to add more value to their property via a second structure. The popularity of short-term rental services like Airbnb and VRBO only adds to the appeal.
As a custom home builder serving the St. Pete area since 1987, this type of project is right in our wheelhouse. We have significant experience dealing with the finer points of the local market and are here to answer a few more common questions about ADU construction. Hopefully, we can help you decide if it's the right move for your St. Pete home.
What are the benefits of building a new ADU on my property?
Additional space for a growing family.

Whether you're expecting a new addition or have older family living with you, an ADU will give everyone some needed breathing room while adding long-term value to your property.

A new substantial and consistent revenue stream.

The rental market in St. Pete remains red hot – and an ADU allows you to take full advantage while being able to manage the property right on site. Can work for longer-term rentals or short-term vacation rentals.

Private space for out-of-town visitors.

Host family and friends comfortably without disturbing you and your family, and while giving guests total privacy.

A place to escape.

Call it a man cave or she shed. Either way homeowners can enjoy their very own private escape without having to hop in their car and drive away.

Extra parking space.

A detached garage apartment is the best of both worlds, as you'll enjoy covered parking for 1 or 2 vehicles while reaping the other previously listed benefits.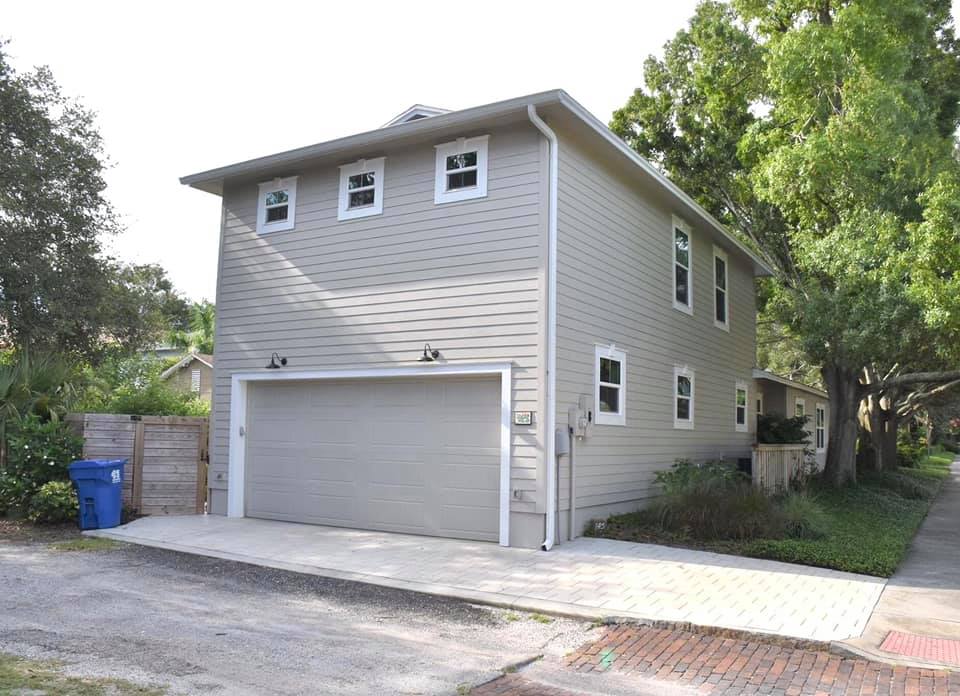 How much does ADU construction cost in St Pete?
As any contractor, or any homeowner who's undertaken a major residential construction project will tell you, this can be a difficult question to answer. The reason for this is that so many factors can come into play. Is there any demolition or excavation needed? Do electrical components need to be moved? What features from your main home need to be carried over to the ADU? There are dozens more questions to be asked, and each build will be unique. Read this helpful article for more information on the costs that go into custom home construction.
Now for a quicker answer: here at Sun Bay Builders, the minimum cost per square foot that we have generally been able to build accessory dwelling units for is around $250. This encapsulates everything outside of architectural drawings, including permits, building materials, labor, and supervisory time. Depending on level of finish, features, and building materials used, this total can go as high as $400 and above.
Are there any zoning restrictions to take into account for ADUs?
Yes. While the legislation has allowed for many more homeowners to explore ADU construction, your property still needs to have the proper dimensions and enough overall space. Different neighborhoods may have different requirements for setbacks – or the amount of space between your property boundary and any constructed structures.
The St. Pete Zoning Department also requires any accessory dwelling units to match the building design of the main home, or at least come close to it. This must be explained clearly in the final permitted architectural drawings. Other factors, like having enough room for additional parking, will come into play as well.
We can help guide you through all of this at Sun Bay Builders, so give us a call or fill out this convenient form. Popular St. Pete neighborhoods we serve include Old Northeast, Euclid St. Paul's, Crescent Lake, Crescent Heights, Jungle Prada, Snell Isle, and many more.
Besides detached garage apartments, what other types of ADUs should I consider?
Additional options for detached construction projects at your home include:
Mother-in-law suite. A standalone (usually one-story) living area built on your property. Can be under 500 sq. ft. and structured as a studio, or have a larger 1-bedroom apartment type layout.
Pool house. Can serve as an indoor escape for your family or guests while entertaining, or double as a guest house (or even rental) for extended stays.
Garage. Sometimes, living space isn't necessary and you just need more room for your stuff. We can design and build a detached 1-car, 2-car, or hybrid structure on your property.
Man cave/she shed. Set up a relaxation destination separate from your house that reflects your fun side. Perfect for entertaining friends and family without disturbing the main home.
Outdoor entertainment. Wow your guests outside the confines of your main home with a detached outdoor kitchen, dining area, and/or dedicated entertainment space.