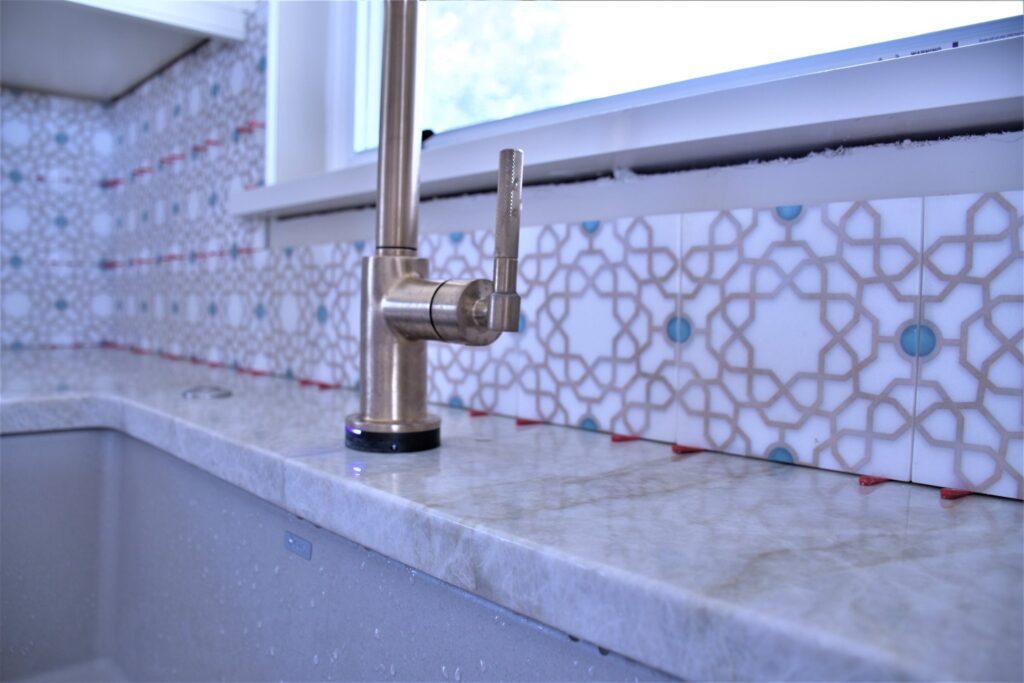 Let's run down the top 6 kitchen backsplash materials to send any kitchen renovation over the top.
So, you want to remodel your kitchen, but you're not sure which material is the best to choose for your kitchen backsplash? Luckily, this guide to choosing the right materials for your home will help you with your home renovation.
When choosing a kitchen backsplash material for your home remodel, there are a lot of factors to keep in mind – and knowing which ones you want to prioritize is a great place to start. So, before we dive in, consider here what is most important to you:
Staying under budget
Durability
Timelessness
Routine maintenance
Appearance and style
Complexity and originality
No matter how these items line up on your list of most important to least, one of these six kitchen backsplash materials listed below is sure to meet your needs. Here's the rundown of each material's key features.
Ceramic Tiles
Ceramic tiles are a classic kitchen backsplash material, and they're also one of the most popular for home renovations – and for good reason.
There are endless options for you when it comes to shape, style, size, and color when you choose from ceramic tiles. As an added bonus, ceramic tiles are also one of the most affordable kitchen backsplash materials.
For something simple yet stylish, go with subway tiles. If you want your backsplash to be more eye-catching and unique, consider a pattern like herringbone. And, for those who want a vocal centerpiece, basic ceramic tiles can become a creative mosaic.
Porcelain Tiles
Porcelain tiles are a bit pricier than most ceramic tiles, but they're still affordable. The advantage of choosing porcelain over ceramic is that they're more durable, stain and water-resistant, and likely look great for longer.
If you decide to go with porcelain for your kitchen backsplash, you must hire an experienced professional. Cutting and installing porcelain is a delicate process, as these tiles are prone to cracking if handled inappropriately.
Brick Veneer
Brick veneer, when used for an interior kitchen backsplash, is composed of thin layers of brick. This real brick can add a lot of warmth and character to your kitchen, and it looks great with various designs, from contemporary to farmhouse to industrial.
When using a brick veneer in a place where it's likely to get greasy, you need to seal it. Sealed brick veneers are resistant to scratches and stains, and their appeal is the same.
Natural Stone Tiles
Natural stone tiles run on the more expensive side, so this option might not be for you if your budget is tight. However, natural stone is gorgeous and will give your kitchen a refined and polished look.
Although many natural stones are coveted kitchen backsplash materials, they tend to be porous and absorb liquids – especially marble. In the long run, this decreases their durability.
Granite is more durable than marble and relatively low maintenance. However, if you go with granite, expect re-sealing and polishing in your future. Quartz slabs are another popular natural choice since they're easy to clean and lack seams with grout.
Stainless Steel
Metals tiles are the number one choice if your priority is easy clean-up. Stainless steel is easy to wipe down and disinfect. It is a low-maintenance material that is resistant to most messes, but still has the potential to be incredibly stylish.
Glass Tiles
Glass is resistant to food stains, water, heat, and more. Its naturally smooth and shiny look produces tiles that look amazing and don't need special treatment to clean or maintain. For a refined look that doesn't require ongoing effort, glass is an affordable option for your kitchen backsplash.
Final Thoughts: How to Choose the Right Kitchen Backsplash Tiles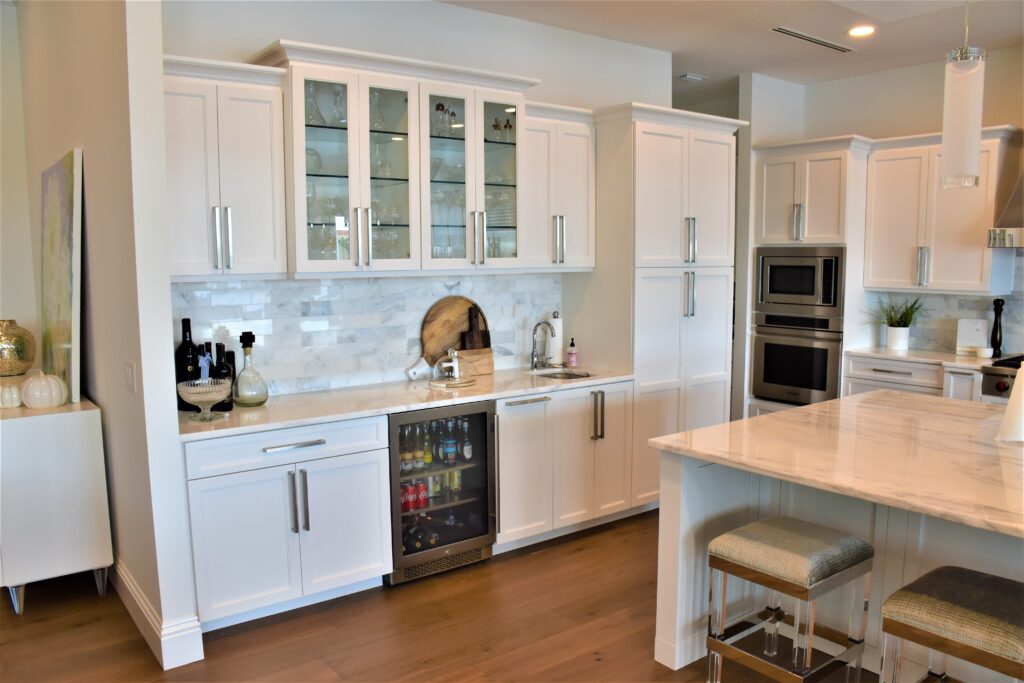 If you're still on the fence about which material will be the best for your kitchen renovation, here's a wrap-up of the key features of these top 6 tile materials.
Ceramic Tiles: Fits any style, budget-friendly, lots of possibilities
Porcelain Tiles: Affordable, durable, stain-resistant, delicate during installation
Brick Veneer: Unique aesthetic, scratch- and stain-resistant
Natural Stone: Expensive, refined look, variety of options
Stainless Steel: Stylish industrial look, easy maintenance
Glass Tiles: Clean look, incredibly low maintenance, affordable
Sources/Inspiration:
https://sweeten.com/renovation-materials-101/kitchen-backsplash-materials-for-your-kitchen-remodel/
https://www.hgtv.com/design/rooms/kitchens/metal-backsplash-ideas#:~:text=One%20of%20the%20more%20common,an%20attractive%20and%20efficient%20choice.
https://www.homedepot.com/c/ab/porcelain-vs-ceramic-tiles/9ba683603be9fa5395fab9016ed2ca9d#:~:text=Durability%3A%20The%20density%20of%20porcelain,water%20compared%20to%20ceramic%20tile.