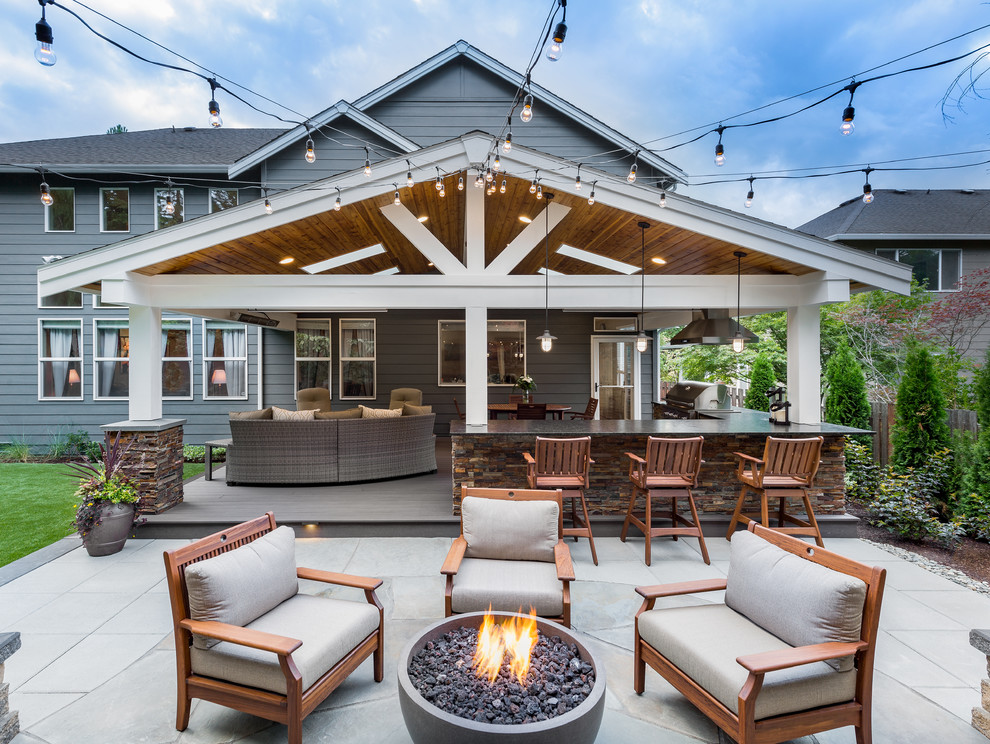 An outdoor living space addition might be just what you need to power through these uncertain times.
The views, the sunshine, and now the pandemic. There are a number of factors that add up to make Tampa Bay an ideal area for at-home outdoor living.
With vacation plans (and even nights out on the town) being postponed left and right, homeowners are now forced to look elsewhere for a relaxing getaway.  An increasing number of homeowners are setting their sights to their own backyards as a result; in fact, we've seen a large influx of outdoor living additions this year at Sun Bay Builders.
But what type of outdoor living space is best for you and your family?
There are plenty of options for sure. And while some might not be suitable year-round for the hot & humid St. Pete climate, there are still many directions you can go based on your desires.
For starters, it's a good idea to ask yourself, "What are my outdoor living goals?" Are you looking to up your home's guest entertainment value, or create a private family retreat?
Once you've established this, you can begin to explore other questions – like the ideal size for the space and whether you'll want it to be fully exposed or partially enclosed. You'll also want to weigh the importance you'll place on functionality vs. visual appeal.
Here are some of the best outdoor living options for your Tampa Bay home.
Now you're ready to delve into the various outdoor living options that are at your disposal.  Here's more information on many of the post popular ones we're seeing today:
Covered lanai addition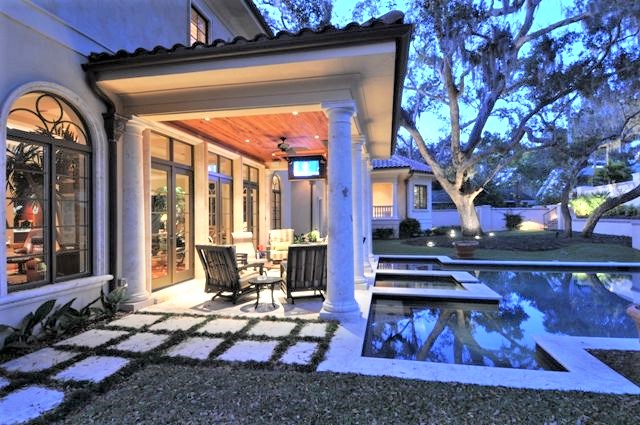 Lanais are attached extensions of your existing home that are often great compliments to a pool. Roofed but open-sided, they're ideal for for tropical climates (providing shelter when needed) and are also very flexible – as glass or screens can easily be added at a later date to enclose. They're usually larger, which makes them great for furniture and adds functionality; but this large size and requirement to blend with the existing home can make them rather costly.
Outdoor kitchen/dining area addition or remodel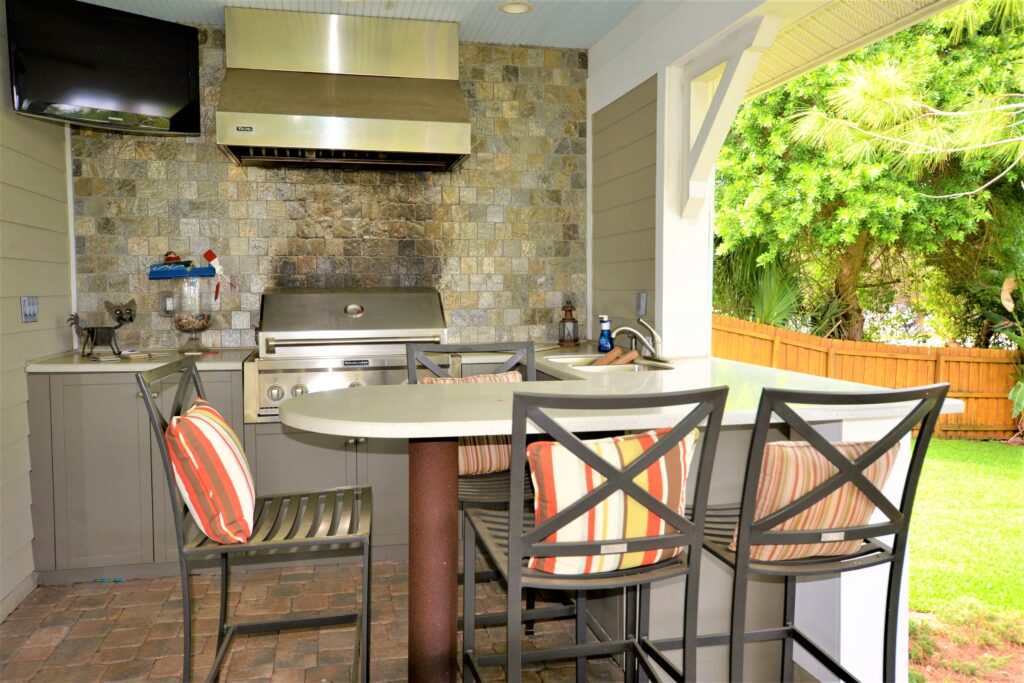 Who needs the indoors when it's nice outside? With an outdoor kitchen, you'll enjoy the convenience of having almost everything you need to entertain; adding an outdoor dining area takes this even further. Outdoor kitchens & dining areas can come in the form of a room addition or a remodel to existing space. As with indoor kitchen remodels they can be expensive – so we would recommend one only if you spend a lot of time outdoors and live in a climate that allows you to.
Paved firepit area addition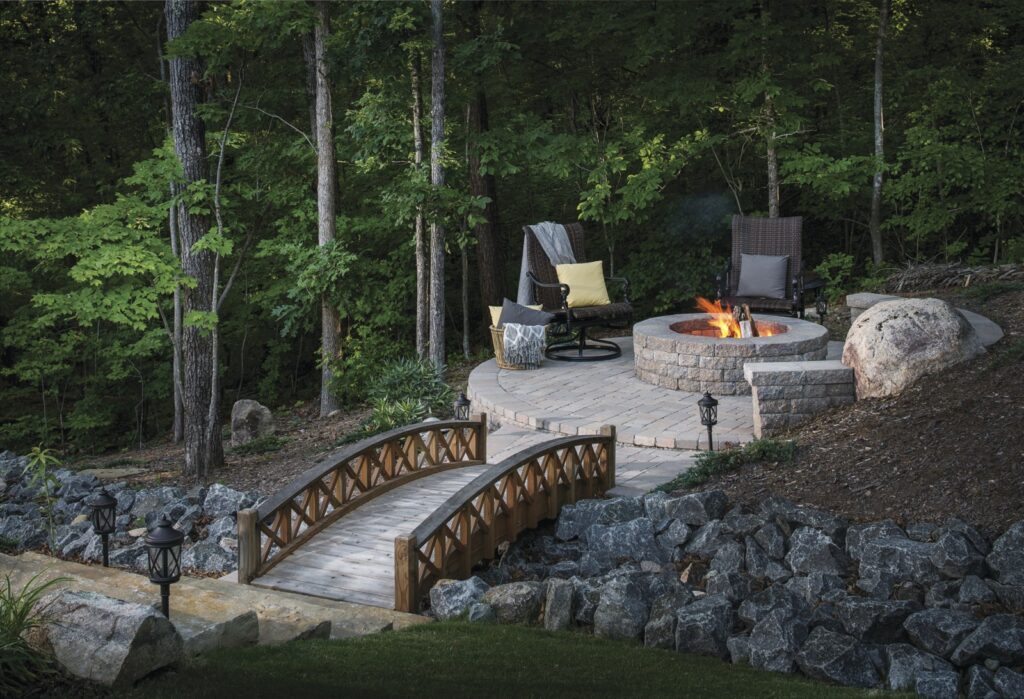 One of the least expensive options on this list, a paved firepit area also gives you the chance to be creative. A good firepit has a way of "calling" your guests towards it, especially when it's accented with pavers, nice landscaping, and comfy seating that reflects your personal artistic touch. Plus, if you have the space, you'll also have great flexibility as far as location goes. Wherever you decide, rest assured your home's entertainment value will skyrocket.
Pool house addition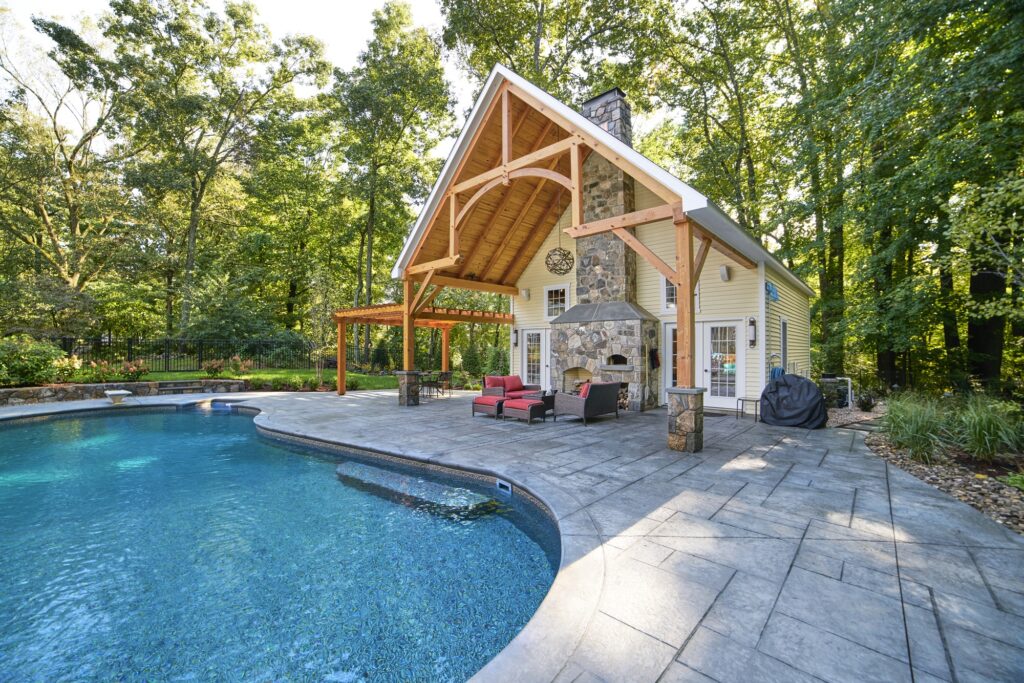 A pool house can be fully enclosed, partially open-sided, or have an attached lanai. They're a great idea if you have out-of-town visitors often, as they can double as a guest suite for short or long-term stays. Or, they can be a quick escape for those looking to get inside to cool off or watch the game – without infiltrating your main home. You can't beat them for functionality as many will also have kitchens – but they are also generally the most expensive option on the list.
Deck w/attached pergola addition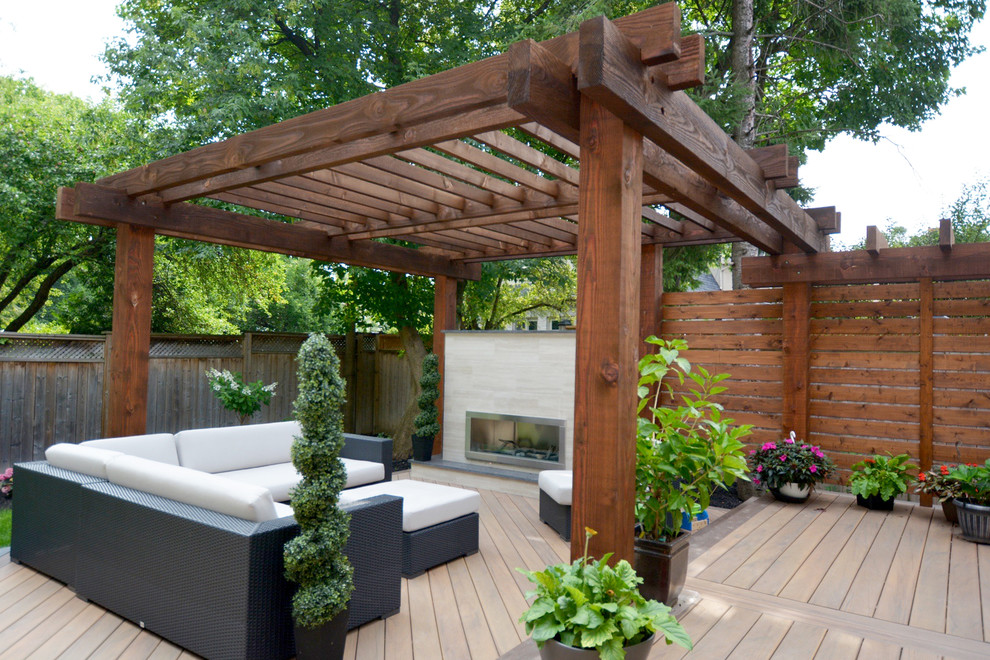 Pergolas can be great visual accents to your home, especially when perched on top of a beautifully finished deck. The natural openness of pergolas is very inviting by itself – but what really makes them great is the decorative flexibility you have. Plants, lights, and even fabric can easily be hung from the beams to set your pergola off. This makes this option great for green thumbs and those looking to save money on traditional walled/roof outdoor additions. The one big downside is the lack of sufficient shelter.
Screened patio/porch addition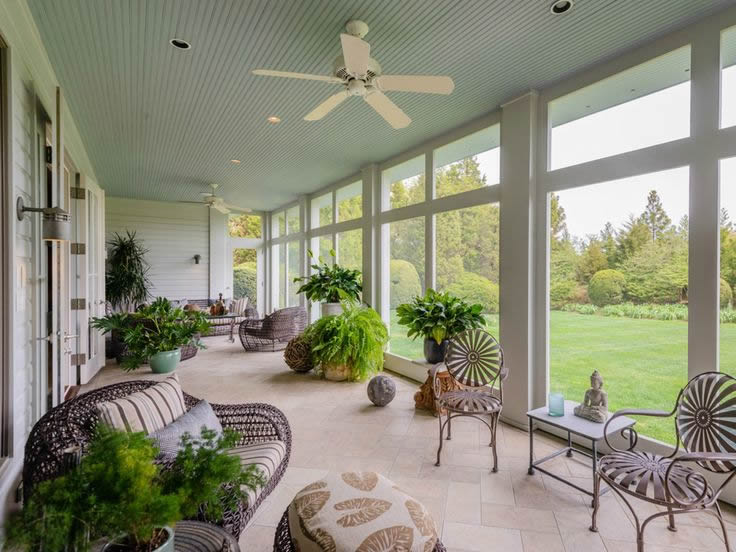 One of the more traditional and popular options on the list as they allow for year-round outdoor living, screened-in patios & porches can be found all over the US. They allow for a quick semi-outdoor escape from your main home and offer flexibility with what you can include in them – but may not provide a "true" sense of the outdoors. And while design and aesthetic options may be somewhat limited, they are generally more affordable than other options on this list.
No better time than now to get the ball rolling on your home improvement vision.
Now that you have a clearer idea of the type of outdoor living space you want, it's time to open dialogue with your local custom home builder.
A good General Contractor will offer you a design/build package to provide professional architectural services in addition to construction.  This helps ensure that there will be no gaps in your vision when it's translated from your brain, to the drawings, and finally to your backyard.  Read on here for more information on design/build.
Still unclear about certain details of your desired space? Not a problem – we'll help you work through these and create an eye-popping design. Just make sure you have a good general idea of space type & size, and make sure to have at least a range in mind when the subject of budget comes up.
Whichever direction you choose, we wish you best of luck with your outdoor living goals and urge everyone to take full advantage of this paradise we call home.
If you're in the St. Pete area and are considering an outdoor living addition to your home, click the button below to get the process started!