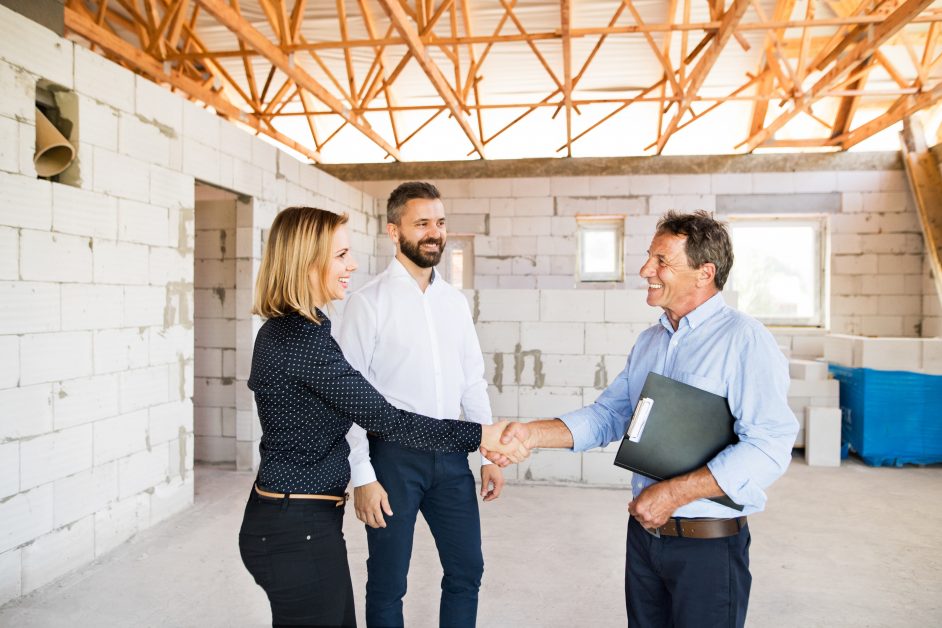 Set the right tone for your home construction project.
A home renovation, room addition, or new build can be daunting to even think about, especially if it's your first time.
As the project gets underway, a good contractor will take these worries off your plate by being efficient, timely, open, and communicative. But arriving at this point does take some legwork on your end.
Still, it's nothing to fear. A good place to start is with this primer on what to look out for during your initial home builder search.
Once you've done your due diligence and narrowed down to a couple solid top choices, you're ready to start reaching out. You can opt to call the contractor directly, or reach out digitally via their website or social media profiles.
Chances are you're pretty antsy to get things moving and will want the builder to come right out to your home to provide an instant quote. But not so fast.
Most reputable contractors will want to first determine if the job is a good fit for them before pursuing further. Things like project scope, location, size, and timeline will all come into play here. Plus, you want to feel them out first as well, right? You should.
This is why most builders will want to hold the initial "screening" conversation before making a site visit and giving a quote.
If you don't have drawings done or don't know many specifics at this point, don't sweat it – the builder will do most of the talking at this point and will likely just ask a few simple questions.
Here's how to prepare for your custom home builder's first site visit.
With the initial chit-chat now over, it's time to ready yourself for a visit by your friendly neighborhood builder.
And while it's not quite like trying to woo a date, you will want to make a good first impression. A contractor will be trying to determine if you're a good fit just as much as you are; you'll be entering into what is likely to be a 6+ month working relationship, after all.
So, here are some tips to keep in mind and things you can do to make sure that first face-to-face meeting is a successful one, and that your project gets off on the right foot:
Practice articulating your overall vision. A great place to start is with a 15-30 second description of what you envision the finished project looking like, saving most of the specifics for later. Be ready to convey this to your contractor in concise terms. It's also a good idea to thing about what your overall vision for your family is 5 and 10 years from now.
Create a realistic budget range. Do your own research to get at least a basic idea of what your project will cost. Then do careful analysis of your current financial situation to determine the absolute maximum you'd be willing to spend, and the lowest you'll go to execute your project vision.
Be transparent with this range, to a point. When the subject of budget comes up (and it inevitably will), you'll need to share it for the sake of progress. But that doesn't mean you need to shout your maximum number from a mountaintop. It's important to strike a balance between financial transparency and negotiation.
Have appropriate documentation ready. If you have plans drawn already, great, but if not it's no big deal. At the very least you should be ready to provide a survey or site plan (if available) for the sake of planning efficiency.
Be welcoming. Building your dream home is a great thing, not something to fear. Setting a positive tone from the moment the contractor walks into your door can help ensure a strong working relationship throughout the project, saving on headaches later.
Get other key people in on the meeting. It's a good idea to have other central decision makers in on the meeting, as this will help avoid miscommunications and hiccups down the road.
Understand "hidden" costs. It's important to remember that a reputable, well-vetted contractor is not one that's in business to rip you off. Despite knowing this, it's important to be aware that unexpected issues may arise that might add significantly to the project cost…things like your home's electric situation, HVAC, plumbing, and more. Don't let these things frustrate you – they're the reality of home construction.
Be firm on what you want, but be ready to adapt. Every homeowner has their own take on appealing design; that said, every element might not be a fit. We recommend making a list of the top 5-10 elements you want to incorporate (including design themes, appliances, and fixtures) and ranking them in order of importance. Talk them over at the meeting and be firm on your top items, but be prepared to scratch off some of the lower items on the list.
Ask to see current & past projects. A good contractor will be able to provide addresses of projects they've worked on that are similar to yours. Take down these addresses and make plans to drive by.
These tips will have you on the right track to not only surviving the initial contractor meeting, but coming out of it with a clear plan on how to proceed – or at the very least, a clear plan of what direction you should head in.
That said, we still encourage you to perform one last round of vetting. If you have a list of addresses, go and visit them and make note of what you liked & weren't to crazy of. There are also a number of online review sites that are valuable resources to see what others have to say about the contractor.
Before you know it, you'll be signing that contract and on your way to building your dream home!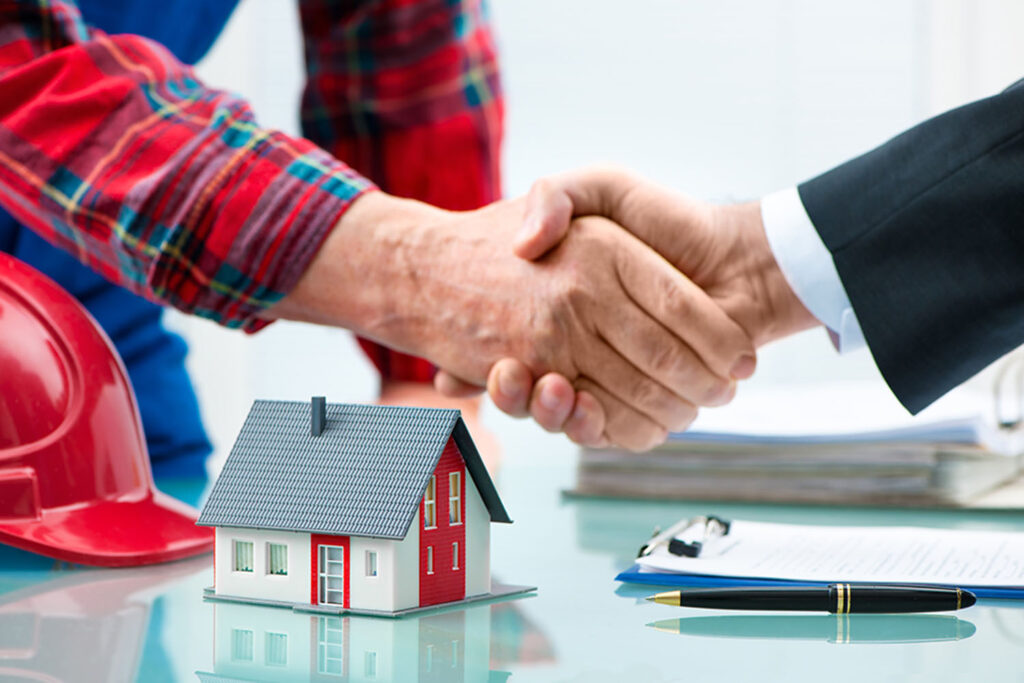 At Sun Bay Builders, we're happy to provide a free initial phone consultation to discuss your custom home construction needs. Just click the button below to get the ball rolling.