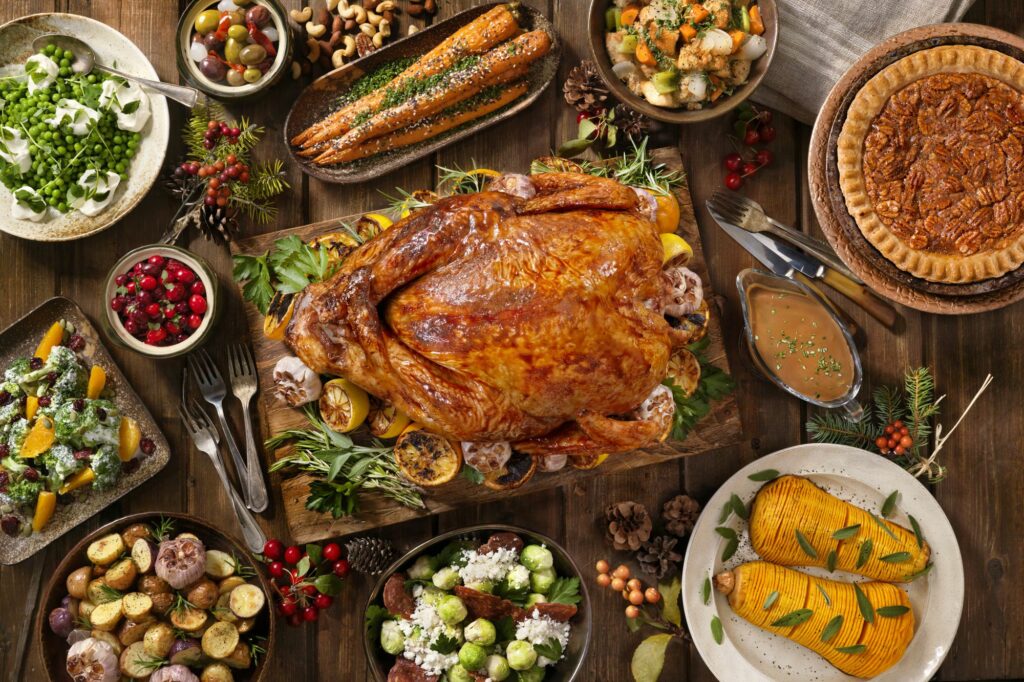 Family, friends, football, history, gratitude.
Thanksgiving can carry a variety of different meanings to different people, but there's one activity almost all of us engage in: eating until we're borderline uncomfortable.
And with Turkey Day coming up, we thought it appropriate to pay respect to the shrine that is the kitchen. Whether you're drawn to it or avoid it like the plague, the power it holds in bringing people together is undeniable.
Don't put off your new kitchen.
No room in a home requires more of a balance of functionality and aesthetics as the kitchen does. And sometimes – often during big gatherings like a Thanksgiving dinner – it becomes clear that this balance is off.
Maybe you recently moved into a new house that just doesn't vibe with your meal prep needs.  Or maybe the design has simply become outdated, and it's time to live in the 21st century.
Regardless of the reason, the realization that you need a new kitchen often comes suddenly, as does the desire to fulfill that need.  So here are a few important factors to consider if you're in the market for a kitchen remodel:
Make your appliance decisions early on.  This is one of the first things we encourage clients to do, as having appliances in place allows us to "work around" their size and shape.  Make sure you do your research as to which options are best for you.
Don't hold back on your vision.  When it comes to kitchens, no two homeowners are exactly alike.  People generally want things (cabinets, outlets, sinks, etc.) in different places to suit their functional needs, which is great.  Don't be afraid to discuss ALL of these specifics with your kitchen remodeler.
You're the entertainer.  How do gatherings at your home usually go down?  Do guests congregate in the kitchen or in another room?  Do they move around a lot?  All key things to think about as the answers will influence seating options, layout, and the like.
Assess your space honestly.  Speaking of layout, the one you choose must fit with the space you have available – so don't get too carried away with settling on specifics before this is determined.  A good contractor will work with you to determine what is viable for your new kitchen (popular options include galley, island, one-wall, and peninsula).
Hire the right designer.  Once your vision has been firmly established, make sure you hire a design professional that has proven their ability to execute similar projects in the past.  At Sun Bay Builders, we work with a variety of talented kitchen designers that have experience with all styles, and will be happy to pair you up with them.
Address these kitchen remodel tips in advance with your general contractor or home renovation professional, and you'll make a big step towards becoming the envy of your neighborhood.
And, make sure to loosen up that belt after you stuff your face on Thanksgiving.
---
Sun Bay Builders kitchen remodel project gallery
Great Thanksgiving home decor ideas from Country Living Magazine