You and your home builder have an agreement. Your vision is on paper and you're ready to go. So what's taking so long?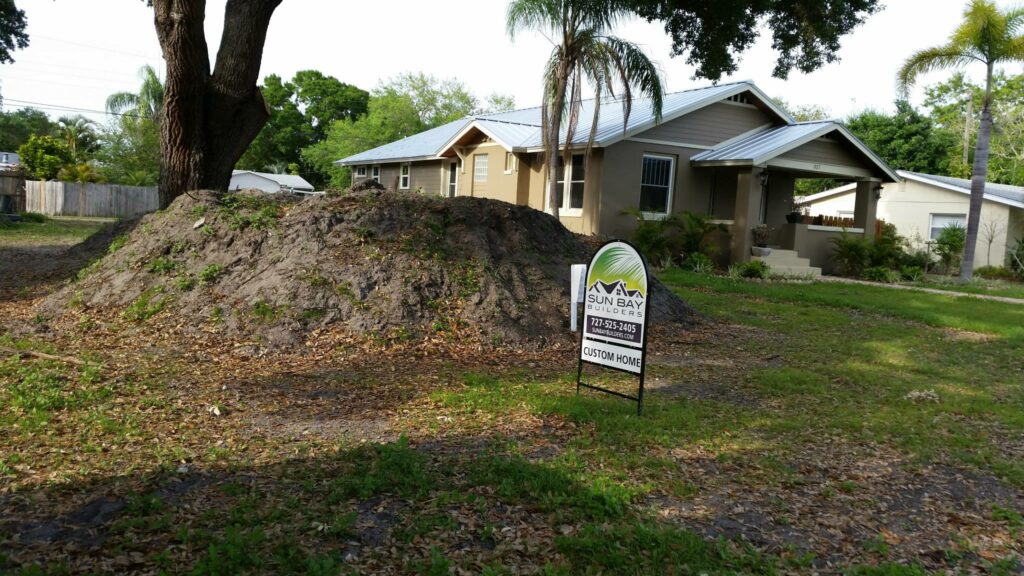 The construction process is more than meets the eye.
Completing a home renovation or new custom home build takes a significant amount of time, we all know that.
But what's really going on behind the scenes? You may also ask yourself: if I've signed the contract, why have I yet to hear the sweet sounds of construction?
Well, the reality is that there are many working parts to juggle during a project – especially during the pre-construction phase.
"How long will it take?" and the dreaded "what's taking so long?" are questions we hear quite a bit. The long waits can be even more troubling when you're working with a General Contractor that isn't the greatest at communicating and fails to provide you with transparent updates.
We hope this isn't the case for you – and that your relationship with your GC is an open book. But if it's not, we're here to help.
Let us walk you through what goes on behind-the-scenes during a new custom home build or renovation.
Here's a step-by-step glimpse of what you can expect during the entire residential construction process, and how long you can expect each step to take.
Being a St. Petersburg, Florida contractor, we're taking the perspective of our home city; but more or less, the process will be very similar in most US markets.
Initial discussions – This represents your first point of contact with your contractor, when we learn about your vision and gather basic information about you and your home.  Will usually involve a few phone calls, emails of supporting documentation, and maybe even an initial on-site meeting.  TIME FRAME: 1-2 weeks
Design – If you're already working with an architect, great; you can skip to step 3.  If not, then no problem – this is where a good design/build firm will get a local professional involved to start hashing out design specifics.  Expect multiple phone calls and an on-site visit with both the builder and architect, so all 3 sides can collaborate on turning your vision into reality.  This step may require a Design Agreement and retainer if the project calls for it.  TIME FRAME: 1-2 weeks
Plan Creation & Review – If you come to us with plans, then this step will just call for a review and any changes, if needed.  If you opt for design/build, we'll start churning out your preliminary architectural drawings and then enter into review.  Depending on the nature of your project, the contractor may be able to provide a preliminary estimate at this point.  TIME FRAME: 3-5 weeks for design/build, 1 week if not
Bidding – With architectural plans now in hand, your builder will move on to putting together a formal bid for your project.  This process includes gathering quotes from subcontractors and compiling unit pricing for in-house construction categories.  TIME FRAME: 2-3 weeks
Contracting – After you receive your bid from your custom home builder – and are ready to move forward with the job – it's time to meet up and get the contract signed.  Any necessary contract revisions must be made at this stage, and you can expect to submit your first payment for the project.  TIME FRAME: 1-2 weeks
Permitting – We're getting ever-so-closer to breaking ground; but first, your local municipality must put their stamp of approval on it.  The process (which your builder will usually take care of) involves the submission and approval of multiple documents to your city's building department, including plans, energy calculations, a Notice of Commencement, and more.  It's a lengthy process that's being made even longer here in St. Pete due to COVID-19 restrictions.  TIME FRAME: 3-5 weeks
Build – Finally.  It's time to start watching your vision unfold.  This will obviously vary from project to project based on scope, with other factors like change orders, weather, and vendor/subcontractor logistics coming into play.  A good Project Manager and Superintendent will keep you updated throughout on your specific build schedule.  TIME FRAME: 10-40 weeks (depending on project scope)
Punch out – Once the work scope in the contract has been fulfilled, your Project Manager will do a final walkthrough with you to review all work done and compile a "punch list" of final tasks needed to officially complete your project.  TIME FRAME: 1-2 weeks
Final inspections – Before we can officially hand your keys over, the city needs to vouch for your builder's quality of work.  Building, electrical, mechanical, and plumbing are among the types of final inspections you will see.  TIME FRAME: 1-3 weeks
One more thing to keep in mind: these estimated time frames are HIGHLY dependent on communication. If there's a breakdown in dialogue between you and your builder, a significant amount of time can be added.
But as long as both you and your builder are diligent about communication, this is more or less what to expect.  So keep that phone handy, meet any ordering deadlines, and watch your dream home come together!
FURTHER READING: if you're still stuck on step #1 and trying to find that perfect custom home builder, click here for help with what to look for when hiring a General Contractor.
Tampa Bay homeowners, we're ready to help turn your vision into reality. Click the button below to tell us more and get the process underway.