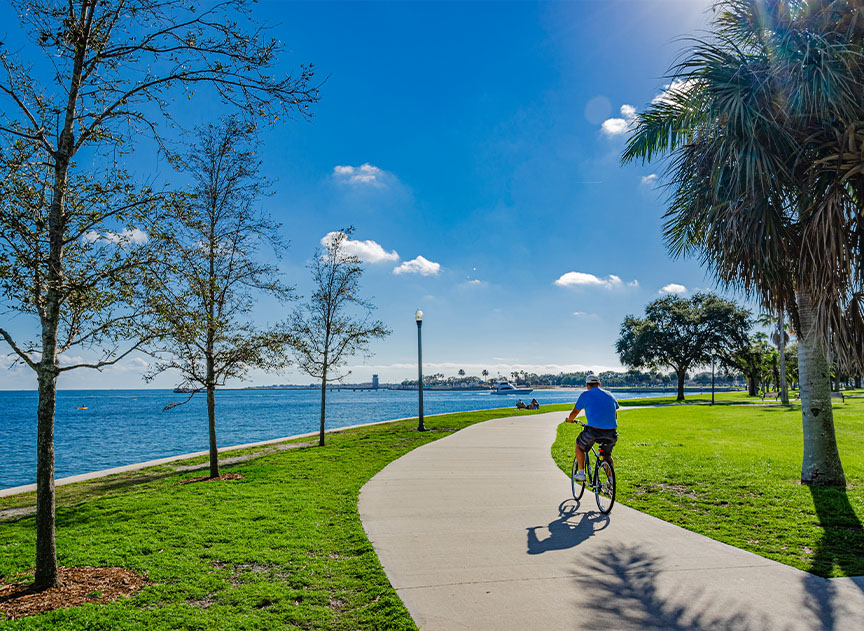 Times have changed, but we can still enjoy St. Pete's green spaces. Here are our favorites.
Seriously…how many Netflix shows can one person really watch?
Turns out staying cooped up inside all day really isn't that much fun. But alas, it's for a good reason as we continue to fight the COVID-19 outbreak.
Regardless, I'm sure we're getting a little stir crazy at this point. Thankfully so we're still able to leave our houses and go for nice walk, run, or bike ride around the neighborhood.
Here in Pinellas County, we're also still able to go to parks. And we have some good ones in the Sunshine City – from well-known destinations to hidden gems.
Should parks still be open in St. Pete? Maybe, maybe not – but while they are, many of us are still enjoying them (safely, of course). It's very important to get outside and enjoy nature, after all – for a variety of reasons.
Although there are currently restrictions on activities (goodbye big shelter gatherings and team sports), there's still lots of fun to be had at parks. Family picnics, nature walks, workouts, and adventures with pets are just a few examples.
The city's east side has some beautiful parks to offer to residents and visitors alike.
So in honor of some of the last remaining public places that remain open in St. Pete, we pay homage to our city's top parks with the second of our 2-part blog series.
This week, we shift our focus to the eastern end of the city limits (click on the park name for even more information):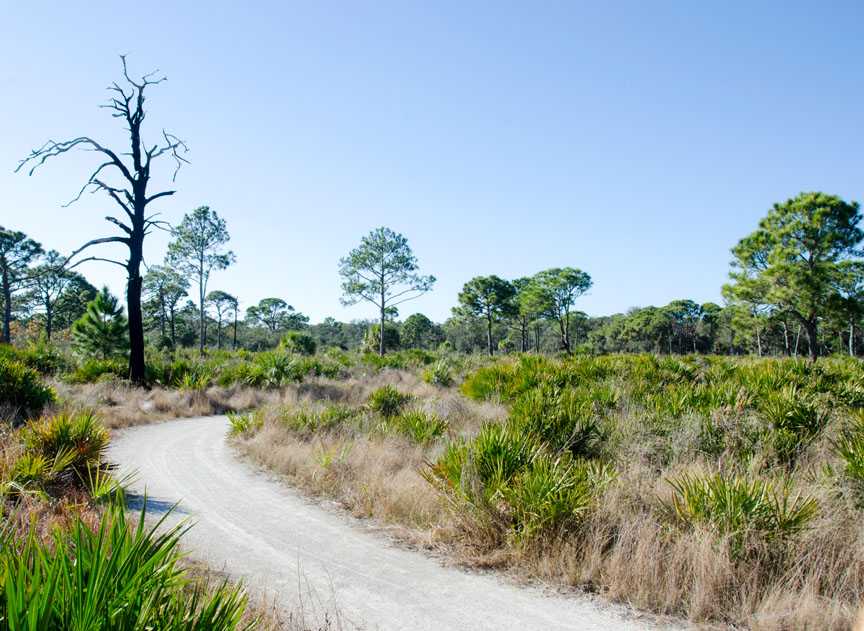 Boyd Hill is a massive ecosystem in south St. Pete that includes a swamp, marsh, pine flatwoods, sand scrub, and the 380-acre Lake Maggiore. If you like to hike, this is your place – as the preserve offers trails of a variety of lengths, which the staffed welcome center will help guide you through. They also offer a birds of prey display near the front of the park, boardwalks, and plenty of opportunities to take in some of St. Pete's most stunning untouched nature.
This park's central location, large size, and accessibility are just a few reasons why it's one of our city's most popular. You can set up a picnic on the grass at any spot around the lake, go for a jog on the trail (watch out for the geese!), or park it under a shade tree for a nice relaxing afternoon. There's plenty of space to do your thing, and feel free to bring the family as Crescent Lake offers a great playground and dog park too.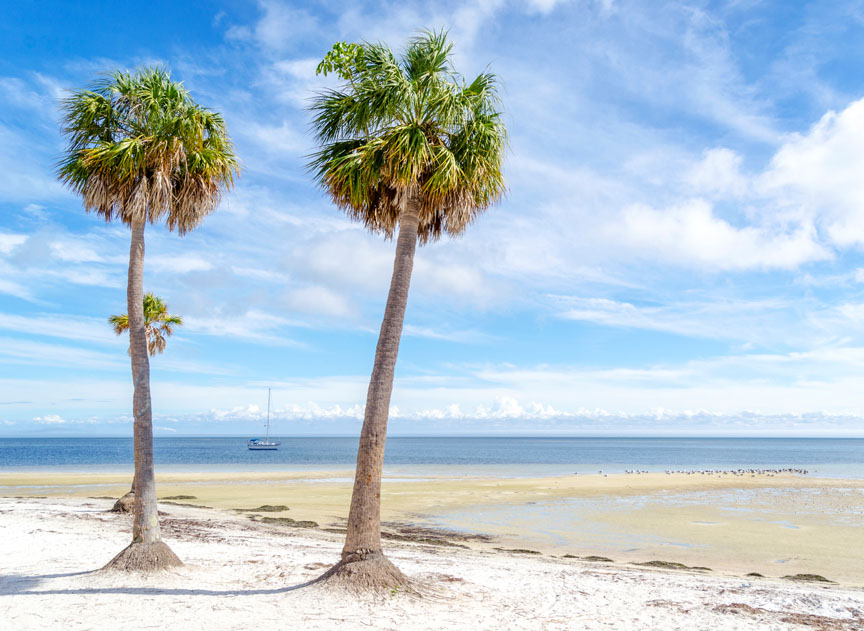 These side-by-side parks on North Shore Drive make up another one of the city's most popular recreation areas. It offers nearly a mile of waterfront views that can be enjoyed from a sprawling grassy area, or while you're out for a walk or jog on the trail. North Shore also boasts one of best dog parks in Pinellas County and is just a short walk from downtown. A great place to take out-of-towners who want to see St. Pete in all its glory.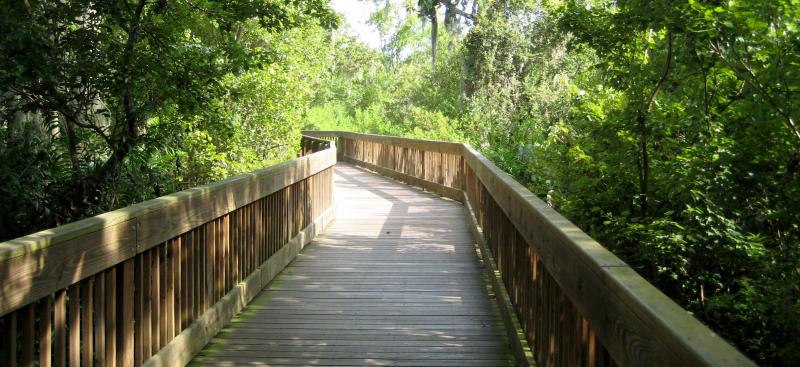 Managed by Pinellas County, Sawgrass Park takes you right through one of the largest maple swamps on Florida's Gulf Coast. Alligators, otters, turtles, and herons are just a few examples of wildlife you'll see from the park's long-stretching boardwalks. There are also a couple shelters and an observation tower to take in the area from a different vantage point. A great choice for nature lovers.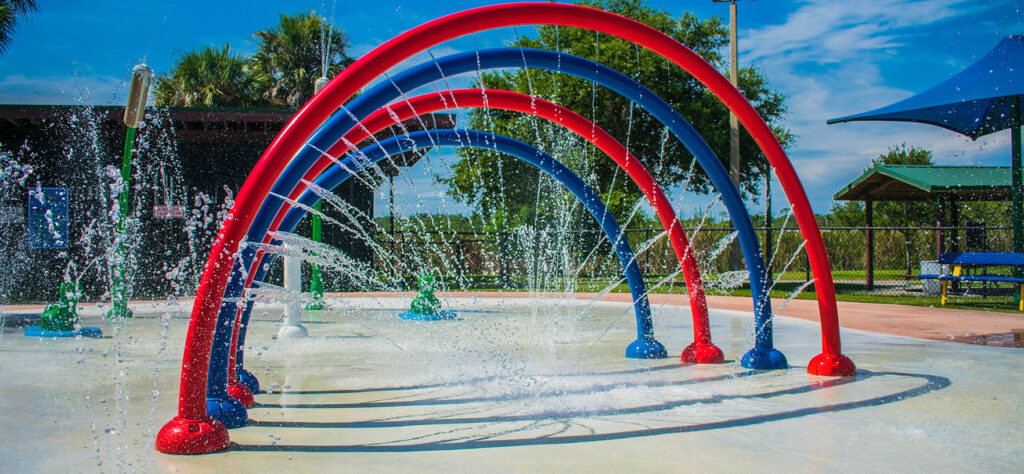 This hidden gem can be found just north of Boyd Hill Nature Preserve in south St. Pete. Opportunities for recreation can be found everywhere – including a fishing pier, outdoor exercise area, climbing area, kayak/canoe launch, and more. What keeps families coming back more than anything is the park's awesome playground area – particularly the splash pad seen above.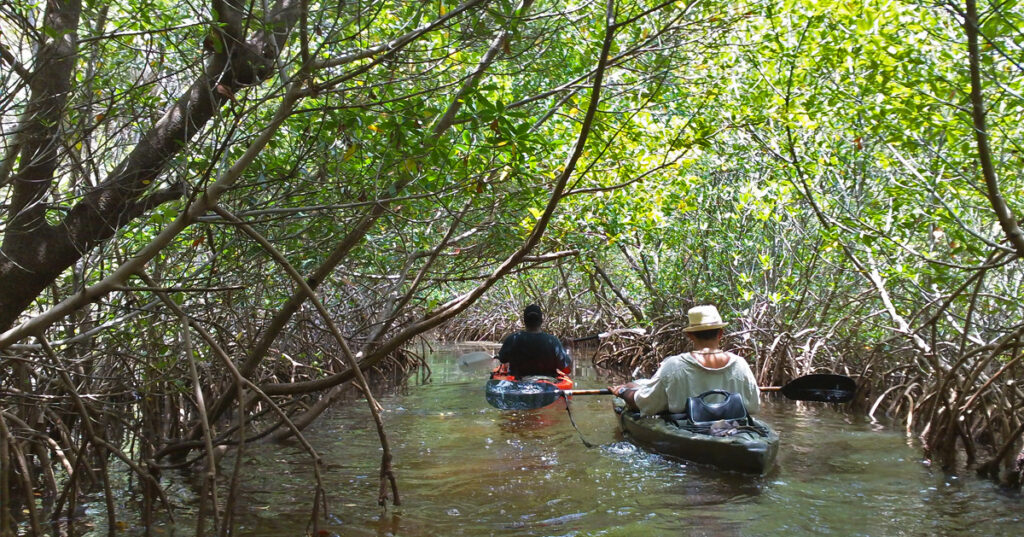 Weedon Island will take you on a journey through St. Pete's untouched northeast end, and out into Tampa Bay itself. It's a huge preserve that provides some of the best kayaking opportunities to be found in our region – highlighted by the many "mangrove tunnels" that are sure to test your flexibility. There's plenty of great fishing to be had, and even a Cultural Center that will tell you all about the area's rich history.
Click here to view Part 1 from last week, featuring west St. Pete's best parks!
Compared to some cities, there may not be as many green spaces here in St. Pete – but we certainly know how to make the most of them.
So enjoy them safely for now, and then let's really take in all they have to offer once all this is over!
What were your thoughts on our choices? Feel free to share your own opinions in the comments section below.
Stay safe, stay active, and stay positive!