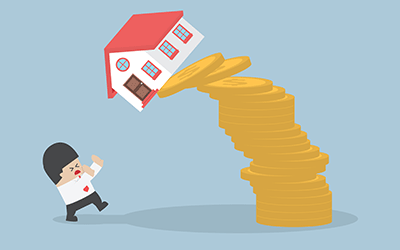 Fantasizing about your dream home…now that's the fun part. Who doesn't love picturing themselves with their family, enjoying a Sunday morning breakfast on the back deck of their brand new dwelling?
But then, as you prepare to dive in and make your custom renovation or new build an actual thing, the reality quickly sinks in:
Who should I get to build it?
Is this something I can even afford?
What in the world is even the FIRST THING I should be doing???
Even if finances aren't necessarily an issue, figuring out this residential construction thing can be pretty daunting if you've never done it. Enough, in some cases, to make you put off that dream altogether.
Don't let your new home dreams die.
So, which direction to take?  Are you going to be brave and run the show by yourself?  This is an appealing alternative to hiring a General Contractor for many, as you'll seemingly eliminate project management costs and get to be "in control" every step of the way.
But is it really? And are you really?
No matter how confident you are in your ability to hire the right service providers, it's impossible to know what you're really getting without living and breathing this stuff every day. You might be paying significantly more than you should – and perhaps even worse – you might be paying someone who is vastly underqualified for the type of work you need. With up to 10 subcontractors possibly required for complex new home construction, things can get ugly real quick.
It's like having a movie without a script or director on set. If you let the actors run the show, you're just asking for trouble.
This peace of mind is the main thing we licensed General Contractors provide in many homeowners' eyes.  Hire a high quality licensed GC, and you can rest assured you're getting the most reliable subcontractors to work on your project – at fair, market-tested prices.  Our names are staked on it, after all.
Okay, so what else to consider?
Here are some other tried & true answers to "why hire a general contractor?":
A single contract. Things get weird when multiple contracts are involved. Trust us to deal with the subs, and avoid the headache of too many legal loopholes.
Design help. Many GCs will provide full design/build services, working hand-in-hand with you to get your specific custom home vision on blueprints.
Consolidation. Having to relay your design vision to every subcontractor is just asking for trouble. We'll get everyone on the same page right from the start.
Flexibility. Want to take things in a slightly different direction after the work has begun? We're happy to work with you.
These are things that all licensed GCs should provide.  That said, all are different, and it's important to find one that suits your specific needs.  Click here to learn a little more about our specific process at Sun Bay Builders.
We really appreciate you checking out our first blog post on the new Sun Bay Builders website!
If we didn't scare you away, come back next week as we follow up on today's topic with some red flags to look for when making your GC hire. Until then, take care!
Click below to circle back to our home page, and scroll to the bottom to subscribe & get more great content right to your inbox.