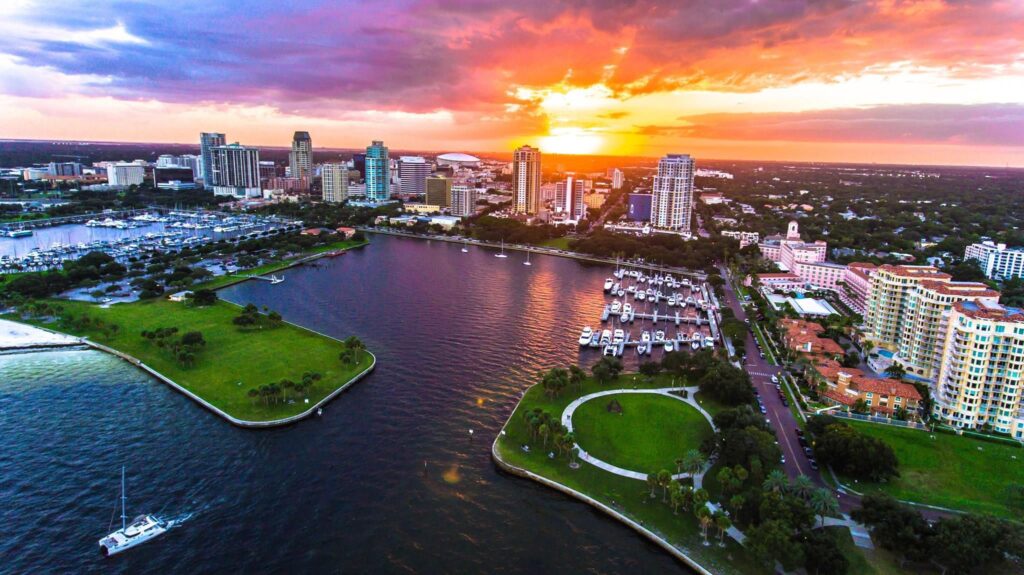 These homes sit at the top of the list as St. Pete's most expensive real estate listings.
Even if you're not necessarily in the market, the home search process can be quite fun.
It's easy to get lost on Zillow or Realtor.com browsing for your dream home. Sure, that dream home might be a little out of our price range, but there's nothing wrong with summoning up a little inspiration.
But for in-the-market homebuyers and daydreamers alike, it's been slim pickings over the past 6-12 months here in the Tampa Bay area. The seller's market has been absolutely on fire, to the point where any home gets snatched up seemingly immediately after it gets listed.
Currently, the situation is bordering on desperate – with the Pinellas County median single home sale price currently at around $330,000 (an 18% increase from last year. "We're at the lowest inventory we've had in 25 years," said one area real estate agent in a recent WTSP article on the topic.
That said, the higher-end home segment in St. Pete still has some impressive listings to offer. At the time this article was written, 30 homes were listed for sale in St. Pete at an asking price of $1,000,000 or greater. If you've got the money to spend, the Sunshine City usually has something for you regardless of the state of the real estate market.
So sit back and relax while we make your dream home shopping (or, fantasizing) a little easier with the 5 most expensive St. Pete homes listed on Zillow as of April 7, 2021. Just click on the address to view the Zillow listing.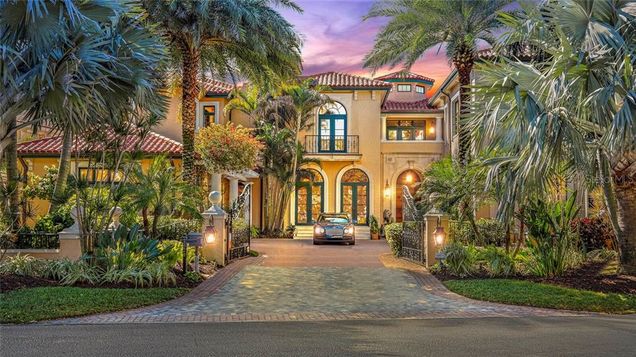 This 5 bedroom, 9 bathroom waterfront home in Snell Isle currently sits as the most expensive home listing in St. Pete. It's situated on one of the city's premier streets, providing easy access to downtown and all Tampa Bay bridges. Features spread across its 9,722 square feet include a sauna, wet bar, media room, gym, water filtration system, and much more. Its Mediterranean architectural style can be seen throughout the home, down to the smallest detail.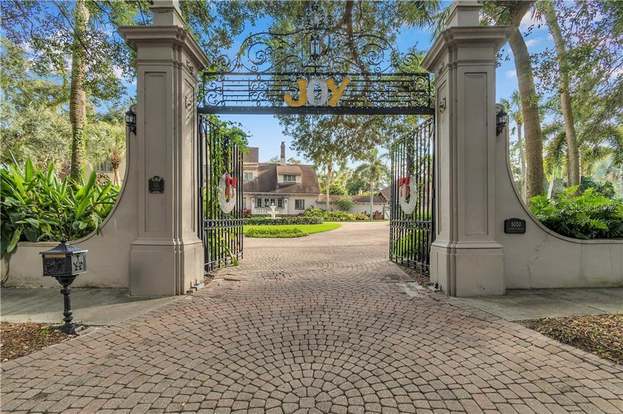 This expansive 9,093 square foot estate boasts a unique location in South St. Pete's Bayou Highlands neighborhood. It's situated on 4.5 acres and has over 400 feet of shoreline overlooking Tampa Bay. The tree canopies and wall perimeter give the property a secluded, resort-style feel. On the inside, you'll find 7 bedrooms, 12 bathrooms, 6 fireplaces, a library, and modern upgrades to classic finishes. There's also a detached guest house.
Tucked far back from the bricks of Park Street, this 3-story home has just 4 bedrooms/5 baths but offers plenty of room with 10,395 square feet. The massive backyard overlooks Boca Ciega Bay and is accentuated with a large pool and plenty of balcony views from the home. It was just built in 2020 but boasts a beautiful Neo-Classical, Mediterranean style and the full list of features and exquisite features. It's located in West St. Pete's Jungle Prada neighborhood.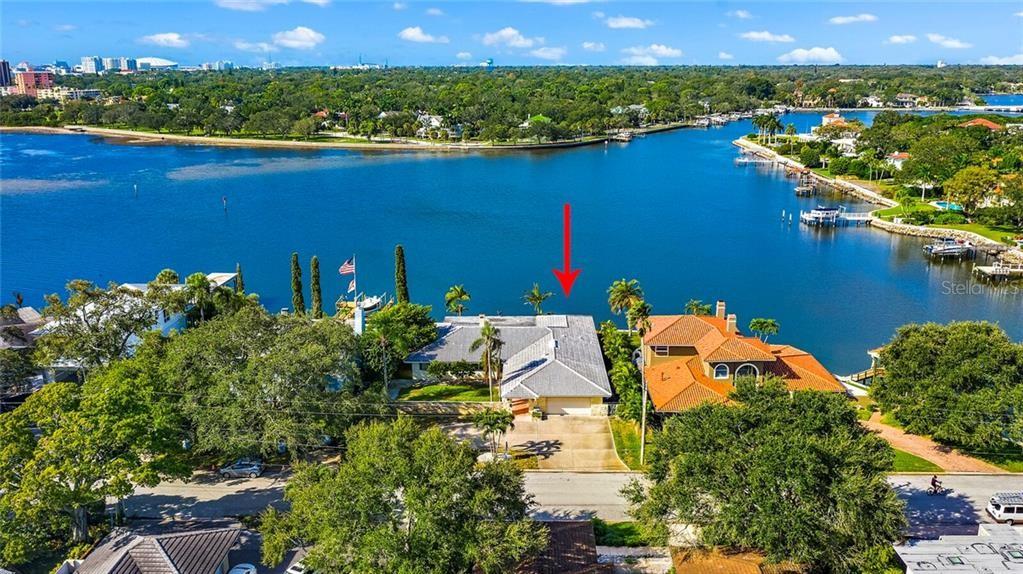 This Snell Isle home is ideally situated for gorgeous views of Tampa Bay and downtown St. Pete. The property has only changed hands once since being constructed in 1965, and the Mid-Century Modern design still holds up nicely. You'll find 4 bedrooms and 5 bathrooms across the 3,405 square feet and a long list of features. What you're really getting with this high price tag is the exquisite location – and of course the unbeatable views.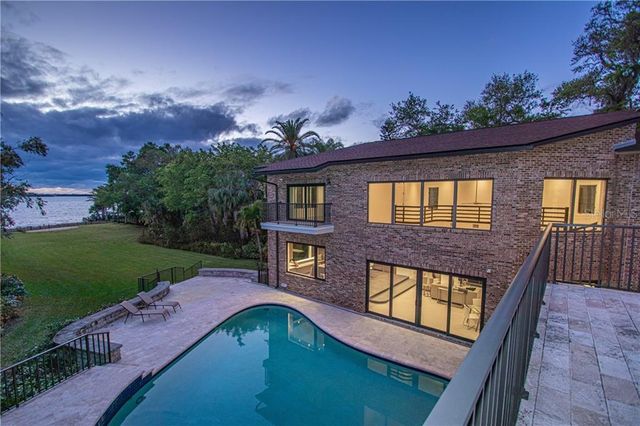 The second Jungle Prada home on our list, this 7,336 square foot waterfront estate has only been on Zillow for 6 days as of April 7th. You'll be greeted by a paved circular drive and upon entering, will find elegant renovations and finishes like hand-applied microcement flooring and vaulted ceilings. It features 5 bedrooms, 9 bathrooms, a media room, game room, bonus room, and much more. The backyard has a private beach, fire pit, extended dock, and plenty of space to enjoy views of Boca Ciega Bay.
Turn your vision into reality with a new home construction or renovation from Sun Bay Builders! Serving the Tampa Bay Area since 1987. Click here to get in touch.