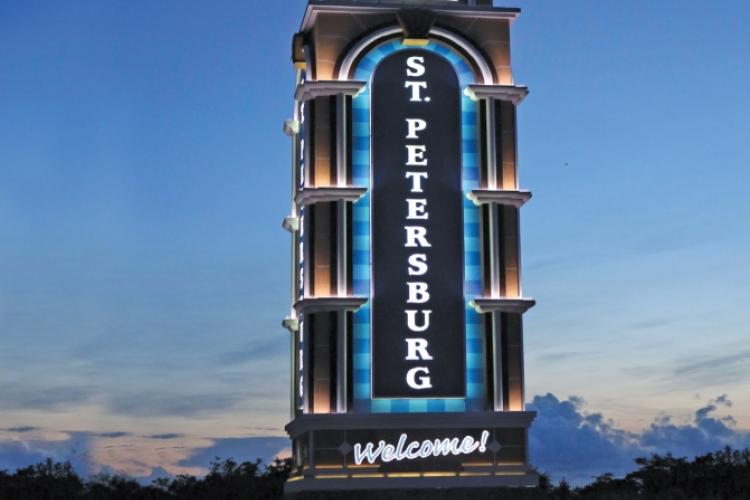 From downtown to the beaches and back again, St. Pete has plenty of scenery to take in from the comforts of your car.
There's just something about the St. Pete summer that makes you want to sit in your air conditioned car just a little bit longer.
And with all the beautiful sights our city has to offer, why not keep it in drive and cruise on? We're in the middle of a pandemic after all – and need to think outside of the box for our entertainment.
Plus, when it comes to driving, St. Pete and its southern Pinellas friends make it easier than most. With so much condensed in such a small area, getting to your destination is never a time-draining affair; and our gridded road system makes navigation easy while providing plenty of options.
So, what makes for a great scenic drive within the Sunshine City? Our choices below all involve minimal hassle with traffic, display some great natural scenery, and identify with the city's unique characteristics. They also contain at least one scenic stop-off for you to get out and stretch your legs.
Having some beautiful real estate to look out also doesn't hurt – we are custom home builders, after all.
Hop in your ride – here's our list of St. Pete's best drives.
These four routes are tried and tested by locals, snowbirds, and day trippers alike. Leave your thoughts in the comments and let us know if we missed anything!
1) Downtown to Coffee Pot Park via North Shore Drive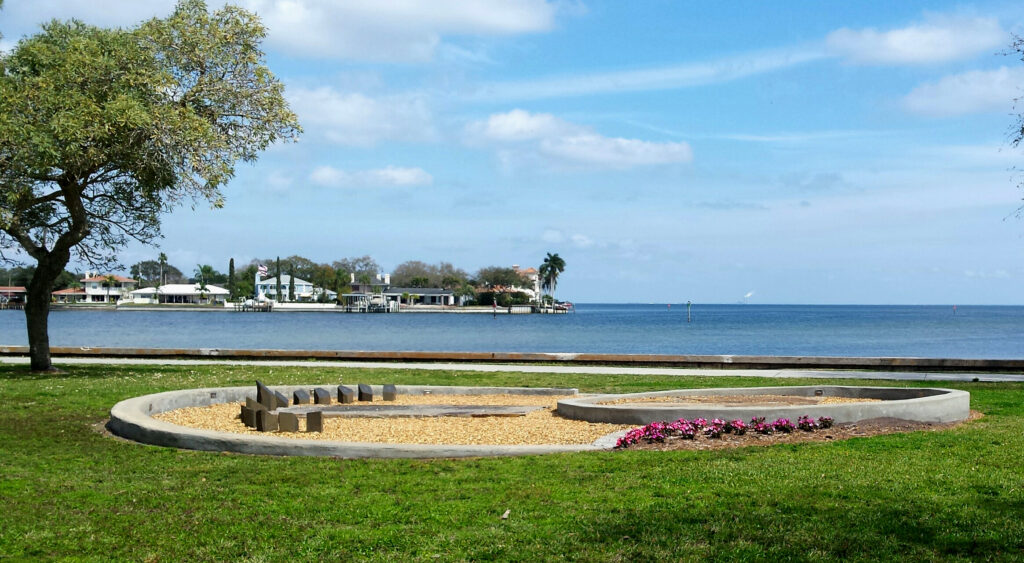 Start with a bite to eat at one of downtown St. Pete's many outdoor eateries, then make your way north on bustling Beach Drive until you hit the Vinoy. Make a right on 5th Ave. NE and swing around to North Shore Drive, which eventually turns into Coffee Pot Blvd. Along the way you'll see some stunning architecture to your left and beautiful open water scenery to your right, with joggers and bicyclists lining the paved path. You'll eventually traverse a bumpy brick road to Coffee Pot Park, which is a great place to wind down and gaze at the water.
2) Southbound to St. Pete Beach via Park Street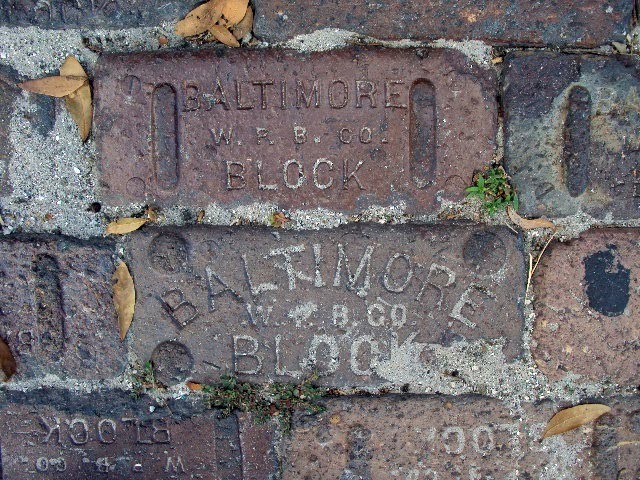 Speaking of bumpy brick roads, none are quite as historic in St. Pete as Park Street on the city's west end. Starting southbound at the intersection of Tyrone Blvd., you'll see some of St. Pete's most stunning homes out of your right window, passing by Abercrombie Park and Jungle Prada de Narvaez Park along the way. After cruising through a tree-lined neighborhood, you'll eventually make a right on Pasadena Avenue and traverse over a bridge until you hit downtown St. Pete Beach.
3) Old Northeast to Grand Central via 1st Street & Central Avenue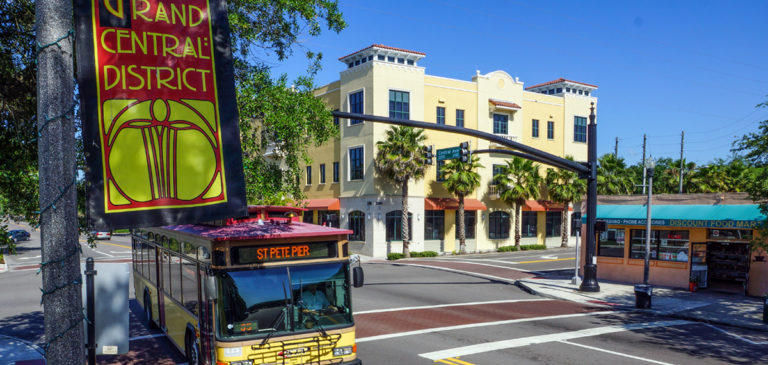 Get your start on 1st Street North at either 38th or 22nd Avenue and head south. You'll pass through Historic Old Northeast, one of St. Pete's most identifiable areas (turn down any side street to experience the charm), and on your way to downtown. Make a right on Central Ave and you'll end up right in the heart of it all, with some of the city's most popular hotspots just steps away. As you cruise further down Central, you'll eventually hit the Grand Central District – accentuated by murals and a variety of small businesses that show the city's artistic side.
4) Real estate route via Snell Isle Boulevard and Overlook Drive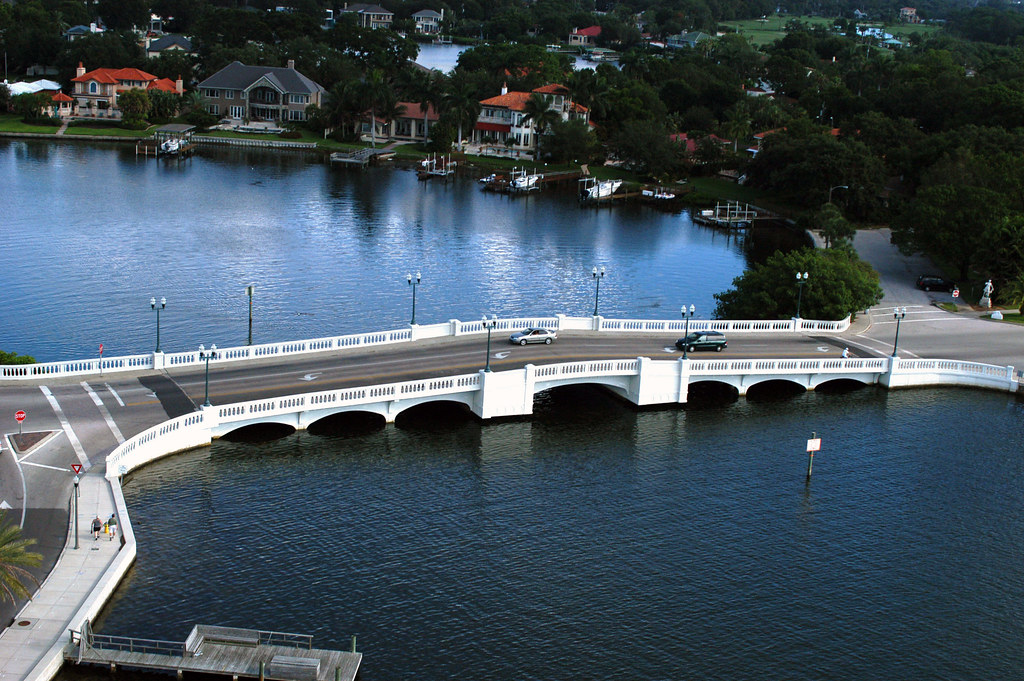 If you're a fan of stunning homes then this is the route for you, and Snell Isle & Venetian Isles are the neighborhoods for you. Get underway eastbound on 22nd Ave in northeast St. Pete, make a left on Snell Isle Blvd., and cross over the Snell Isle Bridge (pictured above) until you see the historic Vinoy Golf Club straight ahead. Curve to the right and you'll end up smack dab in the middle of Snell Isle – with locally-famous streets like Brightwaters and Bay Point just a few turns away. The high-dollar home listings continue onto Overlook Drive in Shore Acres and eventually to the neighborhood of Venetian Isles, with its state-named avenues and bevy of waterfront properties. After cruising the streets (and maybe getting a little lost), head northwest until you find yourself on 62nd Ave NE and go due west until you reach 4th Street.
So keep this list handy the next time you find yourself on the streets of the Burg with a little time to burn. And remember, sometimes the best destination is no destination at all.
Want to learn more about what the city has to offer? Click the button below to discover the best neighborhoods in St. Pete!