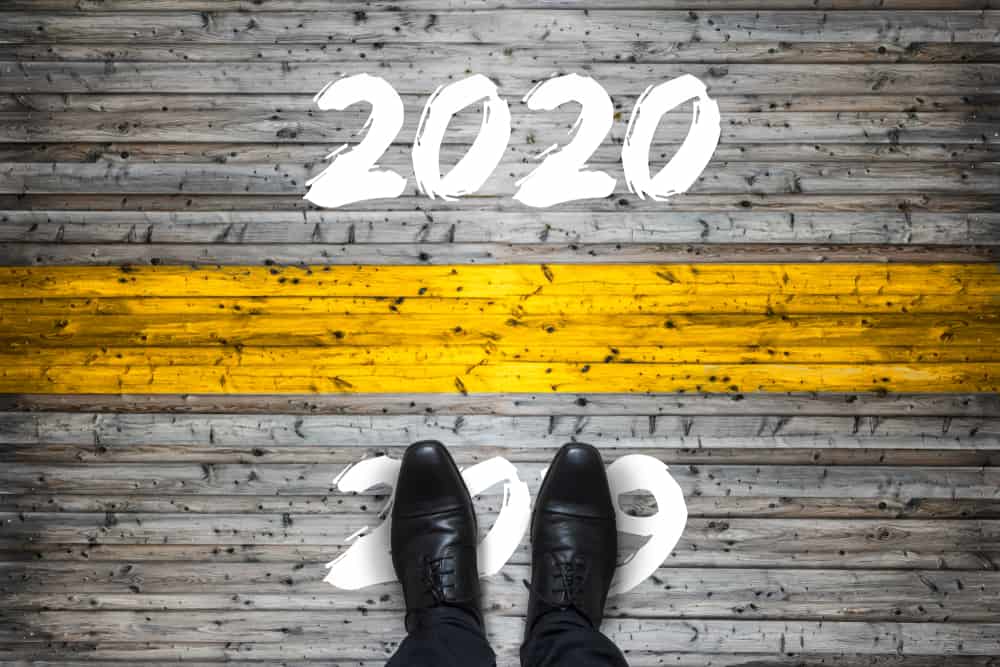 Let's look back at the journey that was 2010-2019.
What a decade it was. The "teens" certainly provided us in the construction industry with quite a roller coaster ride.
Starting with a low point on the heels of the 2008 financial crisis, the residential construction market rebounded nicely in a few years' time. The rest of the decade was full of the market's normal fluctuations, and a few small surprises.
As for innovation, the 2010s delivered like no other decade as. Both in terms of home technology and building methodology, some exciting new things were introduced – with many more on the way.
But let's not live in the past too much. We'd rather look forward with an eye on what lies ahead and how we can all position ourselves to be prepared.
So without further ado, let's get into what we can expect to see in the new year from a few different key angles.
A mixed bag is expected for the home remodeling industry.
Residential remodeling historically grows at around 4-5% annually as a market.
But over the past 8-9 years, it's crushed even this total (at around 6-8%).  In fact, according to Burns Consulting, residential remodel/repair spending jumped from $215 billion in 2010 all the way to roughly $384 billion in 2019.
Expecting this performance to continue FOREVER is not realistic…so who's to say it won't crawl back down this year? Burns is actually predicting that annual growth will be less than 1% for 2020.
Every market and every company are different, though. Here in beautiful Tampa Bay, things appear to still be looking up. The Tampa market recently clocked in at 11th in the US when it comes to areas with the greatest homeowner spending concentration.
Plus, what we've witnessed here at Sun Bay Builders during late 2019/early 2020 is promising for the remodel space. While new home constructions seem to be subsiding a little, large home renovations are continuing to trend upwards.
Bottom line, for the rest of 2020, we're expecting a hot renovation/remodel market to continue in St. Pete, Tampa, and the rest of Tampa Bay as the region continues to experience financial growth.
Smart home innovation isn't going anywhere, and will continue to impact how design/build companies operate.
During last decade, our homes became alive.
No, it's not a sci-fi movie – but rather another incredible trend brought about by the "Internet of Things". From light bulbs to washing machines to doorbells, everyday household items that were once an afterthought are now equipped to make our lives that much easier.
Homeowners are becoming more familiar with these technologies, with many starting to expect that their remodels & new builds will be "smart home equipped".
For the contractor, that means staying on top of trends. Here are a few to keep an eye on in 2020, courtesy of Professional Remodeler magazine:
A push towards smart home devices that are "invisible" and blend in with the rest of the home's design – many of which call for complicated installation.
Advancements in voice-controlled smart tech devices like Amazon Alexa – which may require more accessibility in some rooms (particularly bathrooms).
Increased garage door functionality, highlighted by Amazon's partnership with garage door opener manufacturer myQ (possibly leading to in-garage product delivery).
Advancements in monitoring of indoor air quality (IAQ) through devices that can report on things like excessive dust, lead, and asbestos.
Check out this TechHive article for more information on how to get started with your smart home.
New design trends will continue, as the quest for the "latest & greatest" lives on.
There have never been more options available to homeowners who like a grand entrance.
Simple & clean lines has been the go-to style for entry doors over the past few years; and while this isn't expected to wane, some bolder styles are beginning to come to the forefront.
Dutch doors – which allow the glass on a door's top half to open by itself – are one trending option. Tudor and gothic-style doors (with rounded/pointed tops) are also trending. Here at Sun Bay, we're even seeing a recent increase in requests for accordion-style doors!
Bathroom design is another big one. Homeowners are starting to view the bathroom as a sort of "centerpiece" for the home's aesthetics, which we expect to continue.
For bathrooms, is usually more about the features. While things like lighted vanities and multiple shower heads will continue to trend, other elements – like mechanical air ventilation products and the inclusion of "lounge" areas – are just now making their mark.
Over the new year, we'll do our best to keep you abreast of even more home design trends.  Be sure to follow us on Facebook and Instagram to gain access!
Sources: Qualified Remodeler (October 2019 issue); Professional Remodeler (December 2019 issue); Qualified Remodeler (December 2019 issue); Qualified Remodeler (November 2019 issue)